The Subjective Unicorn
The Subjective Unicorn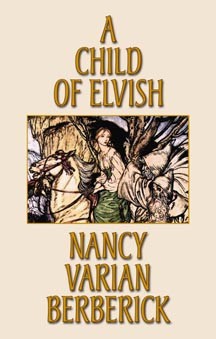 I come to both praise and criticize our esteemed publisher's recent blog post concerning The Solaris Book of New Science Fiction and the balance of sex with regards to Black Gate contributors.
First, I believe it is entirely admirable to investigate one's motivations underlying one's actions. Second, in a free society, a publisher is, and should be, free to publish whatever and whomever he wants. I take no exception to all-female anthologies, neither am I troubled by collections of stories that are entirely devoid of female contributors.
Third, I entirely support John in his efforts to strike what he considers to be a reasonable balance between excellence in fiction and equitable sexual contributions primarily because it is clear that his modified approach has not caused the quality of the magazine to suffer. As an early subscriber, I think the magazine has grown consistently stronger under his direction.
Given the massive difference between the number of genre writers of both sexes and the number of available print publications at this time, I suspect that John could publish a magazine with all-male contributors or all-female contributors without sacrificing much in the way of quality either way. This is especially true given his laudable commitment to discovering and developing new writers.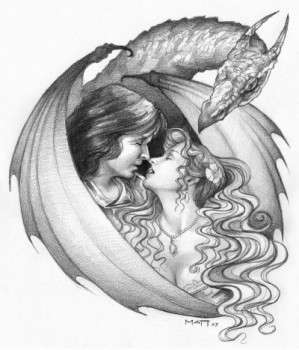 As I wrote in last week's post, writers are free to write what they want just as readers are free to read what they want. Publishers, too, are free to publish what they want, with the caveat that their freedom is intrinsically limited by their contributors and their readers alike. Due to the unique nature of its product, Black Gate has the ability to be very flexible with regards to experimenting with its mix of contributors without having to fear much in the way of turning off its readers. The fact that I might happen to prefer Todd McAulty to Martha Wells does not mean that I do not enjoy the latter and I will note that very, very few men have ever written adventure fantasy that can compare favorably with Nancy Varian Berberick's.
On the other hand, stories such as Maria Snyder's "The Wizard's Daily Horoscope" have trod perilously close to the chick lit line for me. So, I believe John can safely pursue all three goals of publishing quality fiction, discovering and developing new writers, and maintaining whatever sexual balance he deems fitting without compromising any of the three.
There are, however, two things that lead me to part company from John in his position vis-a-vis what he describes as "the old guard". First, sexual equality simply does not exist anywhere in the real world. This is something that even that notable male chauvinist pig, Germaine Greer recently noted in the Telegraph:
What should be obvious is that no competitive sport, except maybe the ghastly synchronised swimming, was ever invented by women. Men with time on their hands will play with anything that comes to hand, bottle-tops, stones, knuckle-bones. They will invent rules. They will set up teams and they will compete. Women don't do this; they don't form clubs, with secret signs and passwords; they don't gang up for fun. They don't invest huge amounts of money in leisure activities – unless you count shopping, which is actually very, very hard work. Women's inequality in sport is an illustration of their inequality in every other field of human endeavour.
It is important to notice that Greer isn't talking about opportunity here, but rather inclination. By way of example, Greer might have cited Grantland's new Reality TV Fantasy League, in which a group of men have transformed a television genre aimed predominantly at women into a competitive game which almost certainly would involve gambling if only gambling were legal. One notes that they found a woman to serve as commissioner and suspects, on the evidence of Jay Kang's negative points, she may be the only one besides Bill Simmons who actually watches the shows involved. But can it really be sexist for there to be a distinct lack of female competitors in the budding new pastime of Competitive Fantasy Reality TV Watching? If it is problematic that only four of 21 authors (19%) in an anthology are female, isn't it even worse that zero out of 6 (0%) Fantasy Reality TV players are? How many weeks, how many years, how many decades must pass before any such lack of female involvement is deemed to be the result of sexism?
Second, most other organizations, even in the publishing industry, do not necessarily have the same room for maneuver that Black Gate enjoys. Science fiction and fantasy did not begin as male-dominated markets out of sexism, they developed because a few unusual men wanted to write in a certain style about certain subjects and other, younger men wanted to read what they had written. As women have entered the field as readers, writers, and eventually editors and publishers, they have transformed it and expanded it, for the better in some ways and for the worse in others. But if some publishers pursue explicitly female markets while the remainder attempt to pursue sex-neutral markets, this will obviously create a new void that the law of supply and demand dictates will eventually be filled. And as has been seen with the entry of Fox News to a media marketplace that previously consisted of ABC, CNN, NBC, CBS, PBS, MSNBC and so forth, purposefully ignoring even a market deemed outdated and disfavored does not mean that market's demands will forever go unmet, in fact, it tends to indicate that the organizations that ignore that market will be at a competitive disadvantage as they battle over half the total market while leaving the other half to their one disreputable competitor. These things have a way of sorting themselves out over time, and in the rare occasions when capitalism won't do it, technological progress usually does.
So, there is no reason why Solaris should be condemned for publishing a mostly male publication any more than Black Gate merits criticism for producing a more or less sexually equitable publication or Newcon Press should be criticized for publishing an all-female one. The presence, or lack of presence, of female contributors is an entirely subjective issue that is solely of legitimate concern to the individual publisher's conscience and pocketbook; it cannot reasonably be considered an objective problem with a material metric by the world at large.
The amusing irony about all of this, of course, is that if urban fantasy bestseller lists can be considered a reliable guide, the most sexist action John has ever taken as the publisher of Black Gate is his deplorable, alivist prejudice against vampires.