A Mythic Crime Story: Top Cow's Postal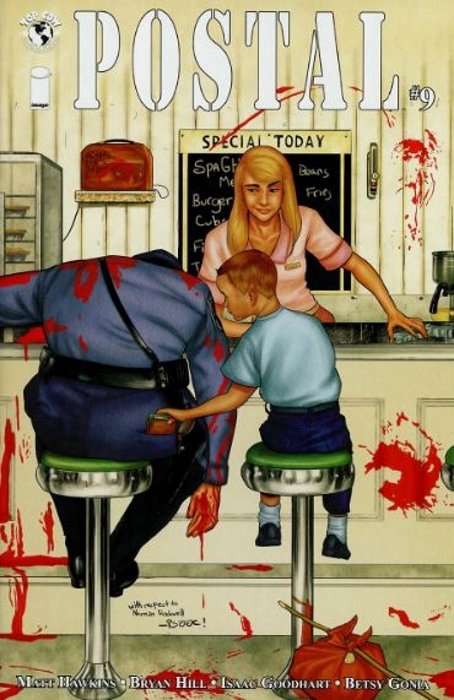 Regular readers may notice that I try to sample a lot of different comic series. I like individual comics, but I also try to understand the field and its sub-genres. Crime fiction has a long history in comics. Its modern incarnations include titles like Brian Azzarello's 100 Bullets, Ed Brubaker's Gotham Central and Criminal, among many others.
Last year I heard the Nerdist Comics Panel interview Bryan Edward Hill, a TV writer working on Top Cow's Postal.
The premise was catchy: Eden is a town entirely populated by criminals laying low or getting new identities, completely off the grid. And the main character of the story is Mark, the mayor's son who works as Eden's postman and who has Asperger's.
And it's in development for TV.
So I checked it out.