The Public Life of Sherlock Holmes: Dark Winds – Good Show, Bad Hillerman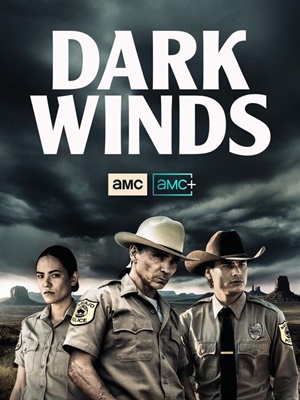 So, I wrote a three-part series, covering about 5,000 words, on Tony Hillerman and his Navajo Tribal Police series. I said this at the end of the third one: "Somewhere down the line, there will be a post about the four movies (and several failed attempts at such) made from these books."
Back in July of 2021, I wrote this essay, optimistically excited about AMC's upcoming series based on Hillerman's books.
The six-episode series aired back in June, but I just got around to watching it. So, this seems like a good time to write a fourth-installment in my Hillerman series, talking about Dark Winds.
If you want to know more about Hillerman and the books, click on the link above. You can find all three essays. I'm a HUUUUGE fan of his books.
I am not a fan of the continuation novels written by his daughter, Anne.
Dark Winds is set in the seventies, on the reservation in Four Corners country. That's where Hillerman's Leaphorn and Chee police procedurals take place. Joe Leaphorn is the boss of this Navajo Tribal Police sub-station. Bernie Manuelito is his number two. Jim Chee is a young officer newly assigned there. These are the three main characters in the books,and in the series.
THE STORY
Season One's story is based on Listening Woman; the third book in the series. They use enough of the basics to recognize the source material – though they definitely change things up a fair amount. And Hillerman didn't create Chee until book four. Or Bernie until book six. But it makes sense to have all three in the series: it all works. Listening Woman is a good novel, and I think, the best of the first three. So, a good choice to start the series with. They also worked in elements from book four, People of Darkness, which is one of my favorites. Nice!