Uncanny X-Men, Part 12: X-Men Guest Appearances in 1971-1972 and Hank gets Furry!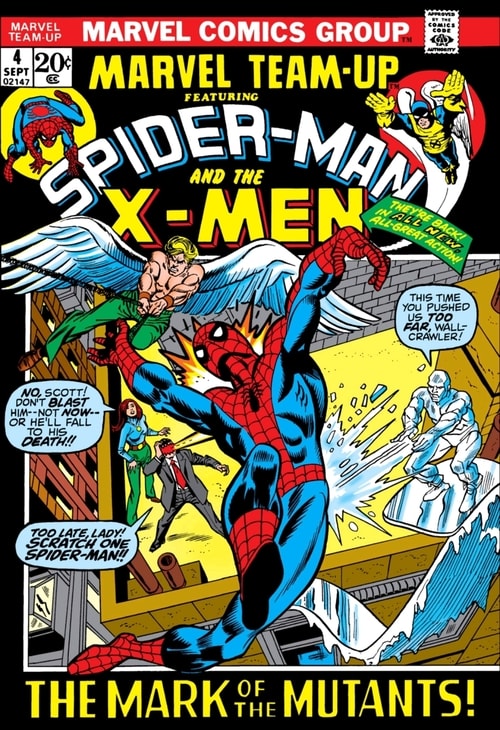 We're back in the Bronze Age, baby! We left the original X-Men in John's Byrne's X-Men: The Hidden Years and in this 12th installment in my reread of all the X-Men, we're now into the guest appearances our merry mutants made in the dark period between 1970 and 1975 when they weren't being published regularly.
I want to go over The Amazing Spider-Man #92 (guest-starring Iceman), The Incredible Hulk #150 (guest-starring Havok and Polaris), Marvel-Team-Up #4 (featuring Cyclops, Marvel Girl, Angel and Professor X), Amazing Adventures #9-10 (starring the Inhumans against Magneto), and finally Amazing Adventures #11, the most significant issue discussed today, because of permanent character changes to Hank McCoy.
I slagged a bit on The Hidden Years in my last post because it was a comic of the year 2000 with a 1980s writerly sensibility. We're diving back 20 years now, where the action was more slap-dash and energetic, the dialogue more over the top, and the social-political positions both surprisingly advanced and backwards for the time.
The Amazing Spider-Man #92 is a quick single-issue story with pencils by Gil Kane, inks by John Romita Sr, and writing by Stan Lee. The webslinger finds Gwen Stacey and Sam Bullit, a secret criminal boss running for New York D.A. against Foggy Nelson.