Shin Megami Tensei and a Different Take on JRPGs, Part 2: The Side Stories
Previously I talked about what made the main branch of the Shin Megami Tensei series so amazing when it comes to Japanese Role Playing Game (JRPG) design. While the series has been going strong for over two decades at this point, it doesn't have anywhere near the same number of titles as Final Fantasy. The reason has to do with how the developers have expanded things with side stories.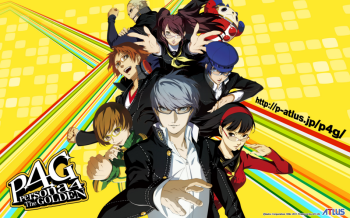 Side Stories
The concept of a side story is something we see a lot from Japan: Where a story takes place within the same universe or features the same themes as the main narrative, but has something unique to distinguish it. Some other video game examples are the various titles in the Kingdom Hearts series, or direct sequels such as Final Fantasy X-2.
Due to some side stories remaining exclusive to Japan (at least at this time,) we're going to focus on the ones that have been ported to the US. With that said, we have several side stories to talk about and I want to save the most popular for last.