Blogging Sax Rohmer's The Shadow of Fu Manchu, Part Two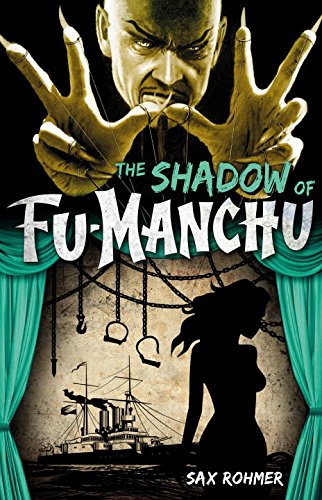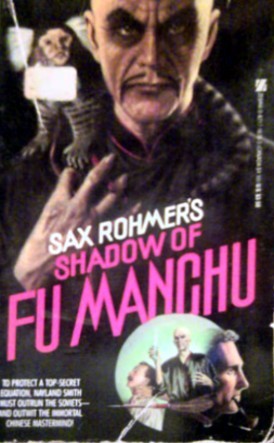 The Shadow of Fu Manchu was serialized in Collier's from May 8 to June 12, 1948. Hardcover editions followed later that year from Doubleday in the U.S. and Herbert Jenkins in the U.K. Sax Rohmer's eleventh Fu Manchu thriller gets underway with Sir Denis Nayland Smith in New York on special assignment with the FBI. He is partnered with FBI Agent Raymond Harkness to investigate why agents from various nations are converging on Manhattan. Sir Denis suspects the object of international attention is the special project being handled by The Huston Research Laboratory under the supervision of Dr. Morris Craig. However, Smith initially chooses to keep the FBI in the dark on this matter until he is certain.
The Si-Fan has succeeded in closing in on The Huston Research Laboratory by drawing a net around parent corporation Huston Electric's director, millionaire Michael Frobisher and his wife, Stella. The Frobisher marriage is not a happy one. Michael lives in fear that his flirtatious wife is unfaithful to him and Stella is likewise tormented by a series of neuroses. The family physician, Dr. Pardoe, recommends an eminent European psychiatrist and Nazi concentration camp survivor, Professor Hoffmeyer, to treat Stella Frobisher. Both Mr. and Mrs. Frobisher are concerned that Asians have been spying on them, going so far as to break into their home and infiltrate their country club. As their marriage is not a healthy one, neither husband nor wife confide in the other, but rather let their paranoia grow until their nerves have frayed. What neither suspects is that Carl Hoffmeyer is really Dr. Fu Manchu in disguise.