Renner & Quist at Their Very Best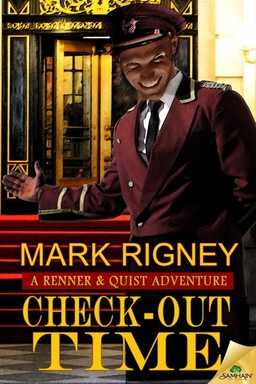 Samhain Publishing has just ushered in Check-Out Time, their third Renner and Quist occult mystery from the very talented pen of author Mark Rigney.
Longtime readers of my articles will recall my reviews of Rigney's earlier work, The Skates and Sleeping Bear, which introduced me to his oddball double act.
Renner is a persnickety Unitarian minister, while Quist is a boorish ex-linebacker. Together, this unlikely duo team to solve occult mysteries. This latest addition to the quirky and delightful series takes our heroes from their usual Michigan stomping grounds to downtown Columbus, Ohio.
It seems a long-demolished hotel is doing its best to return to existence. It currently inhabits its original location in another dimension, complete with guests and staff from past decades somehow co-existing. These guests include such celebrated faces from the past as Amelia Earhart, James Thurber, Charles Dickens, and Marilyn Monroe.