Repent Your Crimes: Marvel's Black Bolt Series
I've been a Saladin Ahmed fan for a while. I probably heard his first fantasy fiction at Beneath Ceaseless Skies with Mister Hadj's Sunset Ride, or in Podcastle's Judgement of Swords and Souls (click on the links for free audio versions). I also met him in person in 2013 when I ended up at the same table as him during the Nebula Awards Banquet (where his first novel had been nominated).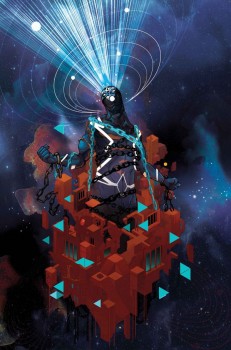 So I perked up when I saw that Marvel had Ahmed writing a new Black Bolt solo series. I picked up the first issue in June, put it in my backpack and promptly…. left it sitting in my TBR pile. For two months. And I didn't even crack it open until issue #4 was already out.