Spanish Castle Magic, Part Three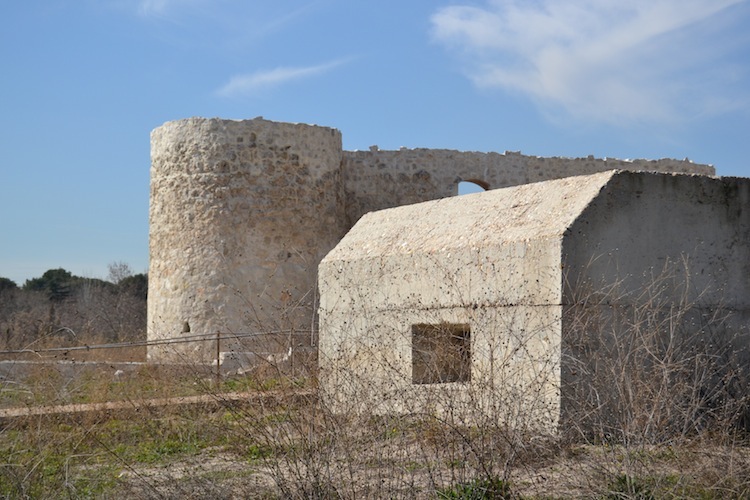 In my previous Spanish castle magic posts, I've talked about some of the classic castles of Spain. The country is filled with castles thanks to the Reconquista and all the fighting that happened before that period.
As we all know, however, these weren't the last battles on Spanish soil. The most bitter fighting happened during the Spanish Civil War from 1936-39. Some of Spain's castles were actually used in the fighting. Strategic positions don't tend to change, and when visiting Spanish castles, I've often seen evidence of more modern conflicts.
One such castle is the fifteenth-century Castillo de Alameda de Osuna, which guarded one of the main approaches to Madrid. Improved and fitted for artillery in the 16th century, the stone-lined moat and rectangular outline of walls with round towers at the corners are still well preserved. Right next to it, as you can see, is a bunker from the Spanish Civil War. There was fighting around here and the castle took a couple of hits. Luckily it's in the process of being restored.