Uncanny X-Men, Part 5: Issues #40-48: Death and Separation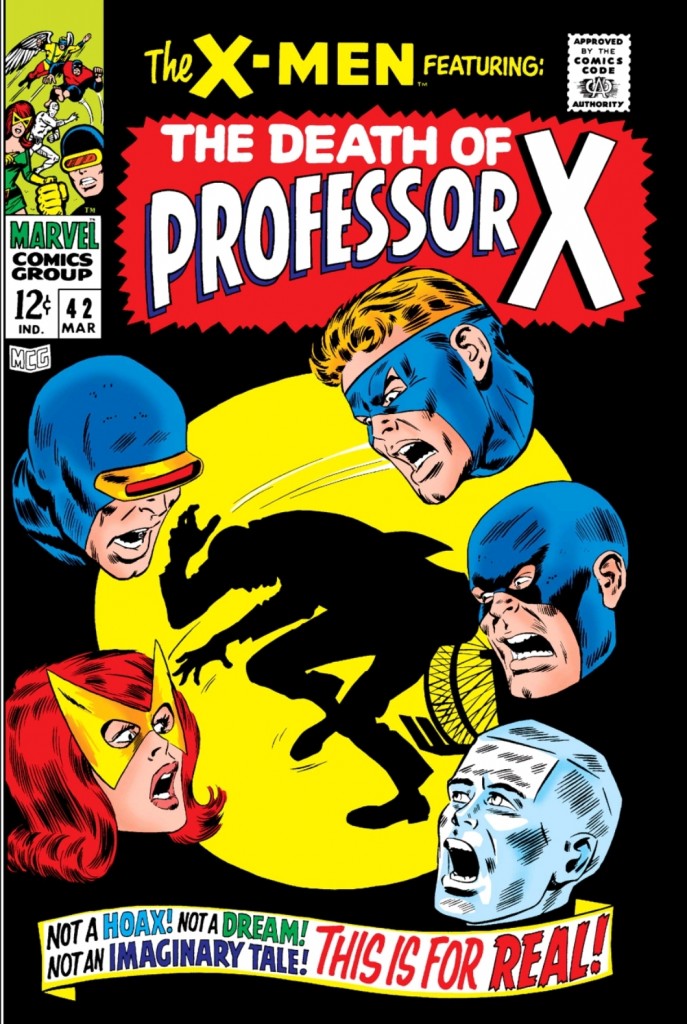 Welcome to the 5th installment of my reread of the X-Men from 1963 forward. This is a cool one, going from cover date January, 1968 to almost the end of 1968. There are some big stories and even the middling stories in this run have their charm, and the best ones hold up as exemplars of the best of the Silver Age, including an Avengers-X-Men cross-over. If this it the first of these posts that you noticed, my can find my previous ones here:
I wish I could say that this run opens with a bang, but after the work that went into ending the Factor Three multi-part story line, Roy Thomas and company come out with a forgettable (or best forgotten) Frankenstein's monster story in issue #40. Issue #41 follows up slightly better, because although they're fighting another poorly-drawn hulking brute, it's about a secret subterranean civilization that have all died due to human action.