Edgar Rice Burroughs's Pellucidar Saga: Series Wrap-Up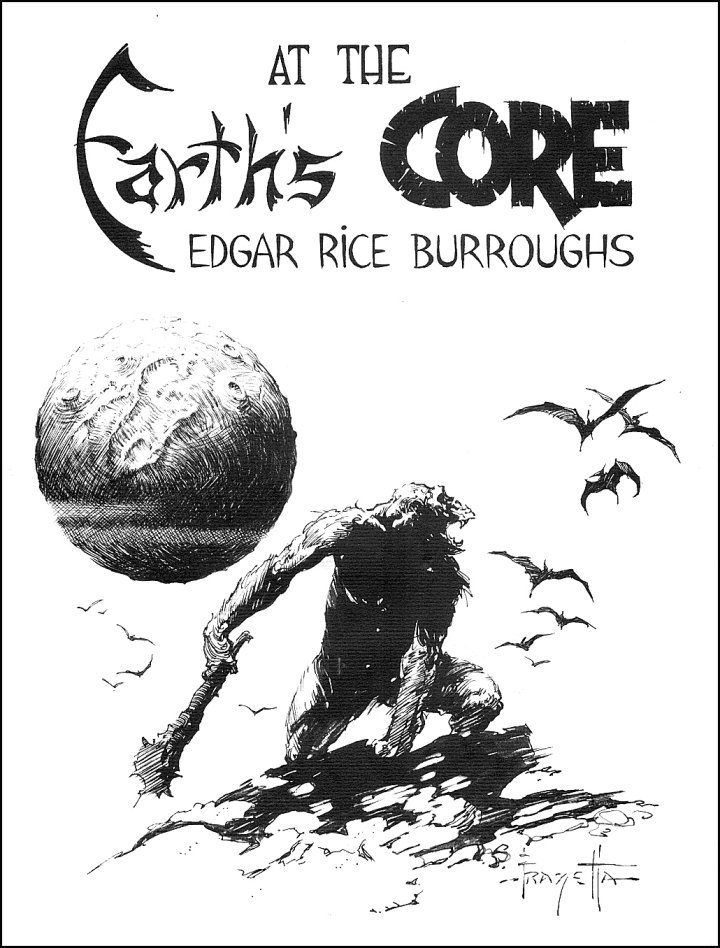 Last week I concluded my book-by-book look at Edgar Rice Burroughs's Pellucidar novels, the prehistoric world inside the Earth's crust where the stationary sun eradicates the passage of time. The complete series consists of seven books:
Compared to Burroughs's other two long-running science-fiction series, Mars/Barsoom and Venus/Amtor, Pellucidar is more difficult to summarize. The Venus novels were written over a short period of time during the end of Burroughs's career and all feature the same hero, Carson Napier. There are no Venus classics, with the best (Lost on Venus) only middling and the rest ranging from bland to unreadable. The Mars series presents a vast canvas that arcs across Burroughs's career, but it's the most consistently high quality of any of his series, including the Tarzan novels, so it's not too difficult to give it a broad analysis that primarily looks at changes in protagonists.
The Pellucidar books, however, present conundrums when consumed in a short period. Like Mars, Pellucidar spans the major phases of ERB's career: success in the 'teens, a stabilizing period in the twenties, a steepening decline throughout the thirties, a World War II revival, and a "lost" story and final volume published posthumously in the sixties. Unlike Mars, Burroughs visited Pellucidar sporadically, with a fourteen-year lapse after the first two paired novels, and later a seven-year gap.