Modular: The Traveller Central Supply Catalogue Page by Page: Survival Gear, Electronics and Computers…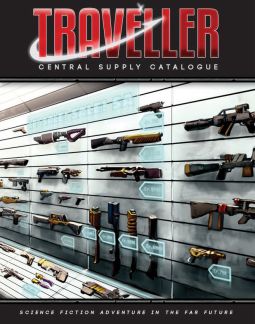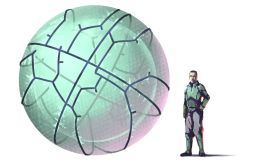 I've finally started making use of the Mongoose 2 Traveller Central Supply Catalogue. As predicted, it's been handy to have two sets of armour listings, which is as far as I got last time with my page-by-page.
The players — all 13-14 year old boys — liked the catalogue just to look at. Rules aside, it added coolness to our Traveller sandbox game. One or two of the items proved invaluable, including the Diplomatic Vest, which the rogue character leapt on with unholy glee. (He should, however, have considered something more powerful than the flechette gun.)
So, now we're onto Survival Gear, Electronics, and Computers, sections that continue the faux catalogue conceit.
2. Survival Gear
As with Armour, this section duplicates and expands on the equipment in the core rules. For example, it tells us more about "Artificial Gills" to make clear that these must be worn with a mask, and includes lots of new items.