From Toys to Comics: The Micronauts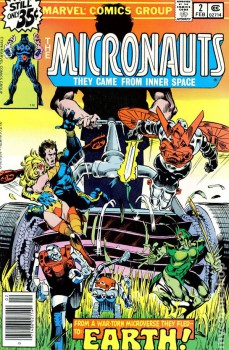 A number of toy properties have been re-imagined in comic books. Some examples are the Shogun Warriors, The Transformers, Rom the Space Knight, He-Man and the Masters of the Universe, and G.I. Joe.
My own personal favorite was Marvel's/Mego's The Micronauts. The story of how Mego's Micronaut toy line got turned into a comic is unexpected.
It turns out that Marvel writer Bill Mantlo's son was opening up his Christmas presents in 1977, which included a haul of Micronauts (something that happened in my house that year too).
Mantlo was inspired by the toys and asked Marvel Editor-in-Chief Jim Shooter to get his hands on the comics rights, and voila!