Hardboiled Pulp: More Than Just a Man's World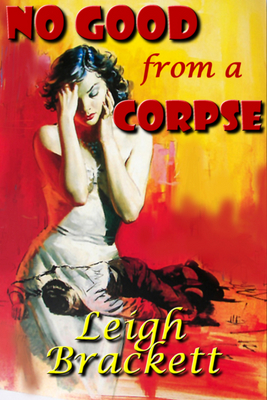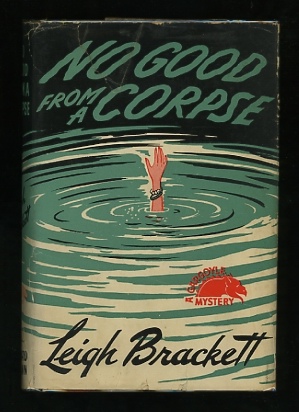 The world of hardboiled pulp is certainly male-dominated, but there have been female authors who have given the masters of the sub-genre a run for their money. Leigh Brackett is certainly the best known female hardboiled writer, if only for her screenplay adaptation of Raymond Chandler's The Big Sleep (1945) for director Howard Hawks's acclaimed film featuring Humphrey Bogart as Philip Marlowe. Brackett also adapted Chandler's The Long Goodbye (1973) for director Robert Altman's deconstruction of the genre with Elliott Gould as Marlowe. Less well-remembered is the hardboiled novel that won Brackett the chance to first adapt Chandler, No Good from a Corpse (1944).
From the outset, it is clear this is Chandler territory. Brackett's tough guy private eye hero Ed Clive (named for Brackett's husband and fellow pulp author, Edmond Hamilton) is very much in the Marlowe tradition and the Los Angeles setting only enhances the authentic feel. More than the trappings, it is the fact that Brackett writes convincingly as a man (particularly in her observations of women as objects of lust who are never to be entirely trusted) that is the most startling. One understands Howard Hawks's surprise when he hired Brackett as a screenwriter on the strength of this book and found out she was a woman. Murder, blackmail, sultry singers, and beatings and shootings aplenty make No Good from a Corpse an unsung classic of pulp detective fiction.