Dracula's Daughter: From Script to Screen
The success of Universal's Dracula (1931) starring Bela Lugosi made not only a cycle of similar horror films inevitable, it virtually demanded the studio turn their attention to a direct sequel.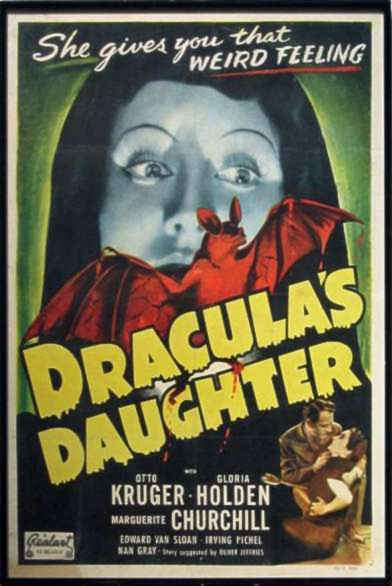 As had happened with Lon Chaney in the silent era, MGM was quick to top Universal at its own game. They secured the services of Lugosi and director Tod Browning for a remake of Chaney's silent classic, London After Midnight (1927). Browning had directed that notorious lost classic and having Lugosi fill Chaney's shoes as the faux vampire seemed an inspired choice.
Browning's remake, Mark of the Vampire would wing its way to theaters in 1935. Joining Lugosi's Count Mora was Carroll Borland as his incestuous daughter, Luna. Borland was heavily featured in publicity photos with Lugosi despite not having much of an acting career (the following year she was reduced to a bit part in the first of Buster Crabbe's Flash Gordon serials for Universal), but her portrayal of Luna was enormously influential on the cinematic female vampires who followed.
Borland contributed more than just the definitive screen depiction of a female vampire, however. Several years before Mark of the Vampire was born, she began a longstanding (and allegedly unconsummated) relationship with Bela Lugosi. She remained obsessed with the actor long after his death and had written a lengthy treatment for a Dracula sequel to star both of them entitled Countess Dracula.