The Classic You Never Heard of: The 13½ Lives of Captain Bluebear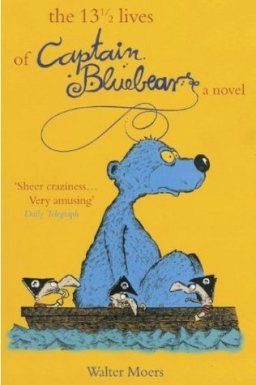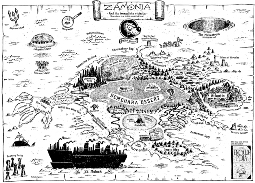 The 13½ Lives of Captain Bluebear by Walter Moers is… nuts.
Think "Hitchhiker's Guide to the Galaxy does Adventure Time with a dash of Moomins" and you would be on the way there.
It's definitely a book for all ages. I read it in my 30s, before I became a dad. More than a decade later I'm reading it to my 9-year-old daughter.
It's one of those rich works of the imagination that is somehow both compelling and a comfort read. Fairy story and fantasy adventure. Satire and parable. Tall tale and… met tall tale — there's even a duel of lies!
It's the autobiography of one Bluebear — a sentient blue bear (duh) and perhaps last of his kind. It recounts his wanderings in Zamonia, a fantasy continent replete with baroque perils and wild adventure — capital Atlantis (naturally) — that seems have a loose place and not entirely linear relationship to the history of our world.
Enlivening and illuminating his adventures are bonkers excerpts from Professor Abdullah Nightingale's  "The Encyclopedia of Marvels, Life Forms and Other Phenomena of Zamonia and its Environs."
The story kicks off with Bluebear's first memory: floating in a walnut shell and then being rescued by Minipirates —