The Pirates of the Canary Islands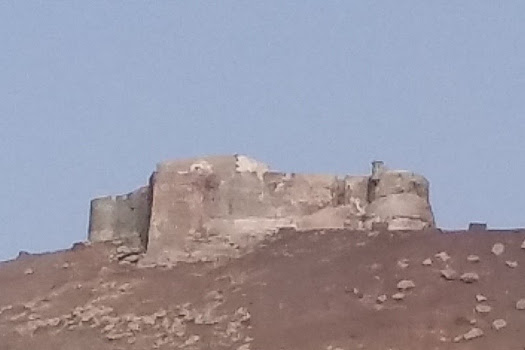 El Castillo de Santa Barbara, built in the 15th century to protect
the port of Teguise from pirate attacks. It was extensively rebuilt in the 16th century and
now houses a piracy museum. Photo courtesy Almudena Alonso-Herrero
When I told Black Gate's editor, high guru, and overall generalissimo John O'Neill that I was headed to Lanzarote in the Canary Islands and would visit a castle that had a piracy museum, he was over the Moon. What fantasy blog wouldn't want an article on that?
Unfortunately for him, I spent my week eating, swimming, and learning to play Grand Theft Auto 5 with my son and nephew. When I finally got around to driving out to the castle, it was closed. Yeah, I failed in my job as a travel writer because I enjoyed my vacation too much.
But the island itself is worth a look, and its history is fascinating. Lanzarote lies in the Canary Island chain just off the coast of Western Sahara. It's volcanic in origin, with a dramatic coastline ringing an interior that looks like something from a post-apocalyptic movie.