Uncanny X-Men: Part 7, Issues #54-58 – Havok and Neal Adams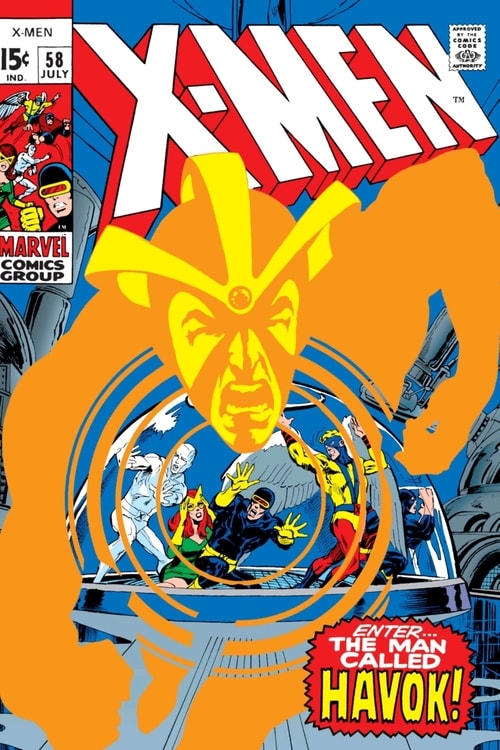 I was super-tempted to pause my blogging about my X-Men reread to complain about my reread of another classic, but I opted for the high road and am glad I did, because this was a fun post to think through. And, for those of you still with me, we're almost at the end of the original X-Men! So pull up a chair for the 7th installment of my reread of the X-Men.
In this post, I want to look at issues #54-58 (March, 1969 – July, 1969), a run that contains two major Silver Age milestones. The first is the introduction of Alex Summer, the mutant brother of Scott Summers. Alex will eventually join the X-Men as their 7th member. The second is equally exciting – the beginning of Neal Adams' brief but spectacular run. The team-up of Roy Thomas and Neal Adams marks the beginning of the zenith of the original team, outshining the Kirby-Lee issues and sitting comfortably at the same table as many of the great Claremont-Byrne stories.