Exploring Morocco's Only Stone Circle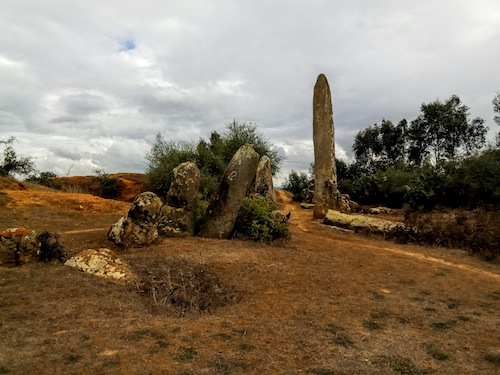 The Pointer at Mzoura. Photo courtesy Almudena Alonso-Herrero
Morocco is best known for its medieval medinas and Roman cities, but the region has some interesting prehistoric remains as well. Petroglyphs dating back tens of thousands of years can be found all over the country, and archaeologists are excavating early hunting sites and Neolithic villages to piece together Morocco's prehistory.
One curious site stands out above all others — Mzoura, Morocco's only stone circle. It looks strikingly like those of Western Europe, as if it had been transposed from Wiltshire or Brittany.
We visited on the same day we went to visit Asilah. The site makes a good side trip from that old pirate port. A private car is needed because the stone circle stands next to the little village of Sidi-el-Yamani, which is reached only infrequently by public transport over narrow and rough roads.