Conan's Father: William Smith, 1933-2021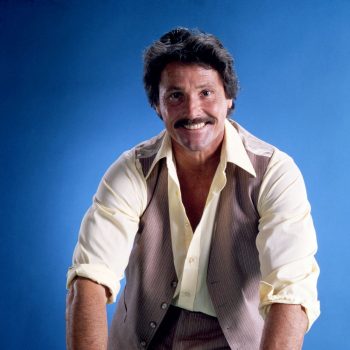 William Smith
We all have our end-of-year rituals, those small ceremonies that prepare us to ring out the old year and ring in the new. For me, one of the most important is watching the current TCM Remembers, the annual short film with which Turner Classic Movies bids farewell to the film people that we've lost throughout the year. It's always beautifully done, and it always makes me tear up, usually no more the thirty seconds in.
Some of its subjects — the more famous ones — come as no surprise, as I heard about their deaths when they occurred during the year. There will always be many people, though, that I only find out about when I watch the video, late in December. This year one of the people that I didn't know was gone was William Smith, who died July 5th at the age of eighty-eight.
William Smith? Who was William Smith? Oh, you know him — I guarantee it. To say that he was a prolific actor is to greatly understate the case. He has two hundred and seventy-five movie and television credits listed on IMDB, the first a miniscule part in 1942's The Ghost of Frankenstein when he was nine years old and the last in 2020, in the Steve Carell comedy Irresistible.