Working with Stanley Schmidt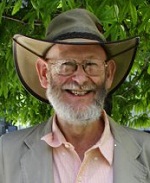 It's hard for me to believe that I worked with Stan for over thirty of the thirty-four years that he spent at the helm of Analog.
When I started at Davis Publications as an assistant in the subsidiary rights department, Stan was the imposing figure down the hall. Stan shared an office with Betsy Mitchell. He was the first person I ever knew who could work from home — he only came into the office three days a week.
Later, at management's request (because they were always after our office space), his schedule was reduced to just one day a week in the office, which suited him fine. Stan's assistant was responsible for mailing him a big box of slush manuscripts, and whatever else he needed, each month.
As I got to know him, I became less intimidated, but no less impressed. Stan is one person who has never lost the curiosity that drove him as a child. As a young person, this inquisitiveness led to science fiction and to being what would now be called a semifinalist in the Westinghouse Science Talent Search. As an adult, this curiosity has opened up many different avenues. He and his wife, Joyce, love nature and have a profound understanding of America's flora and fauna. They have hiked and/or backpacked all over the country.
My family and I have been fortunate to be invited on some of those hikes. Although they are both in terrific shape, the Schmidts are kind to their companions, even when we are not particularly fit or when we are accompanied by a three-year-old. Because they like to stop to look, marvel, and identify the leaves and birds and ferns and snakes around them, they set a relaxed pace. Still, we've all made it to the top of peaks and there is little in life more beautiful than the memory of picnicking while watching turkey vultures soar below us and listening to Stan play the recorder.