Goth Chick News: Things Are Looking Bad in Jerusalem's Lot
Goth Chick News: Things Are Looking Bad in Jerusalem's Lot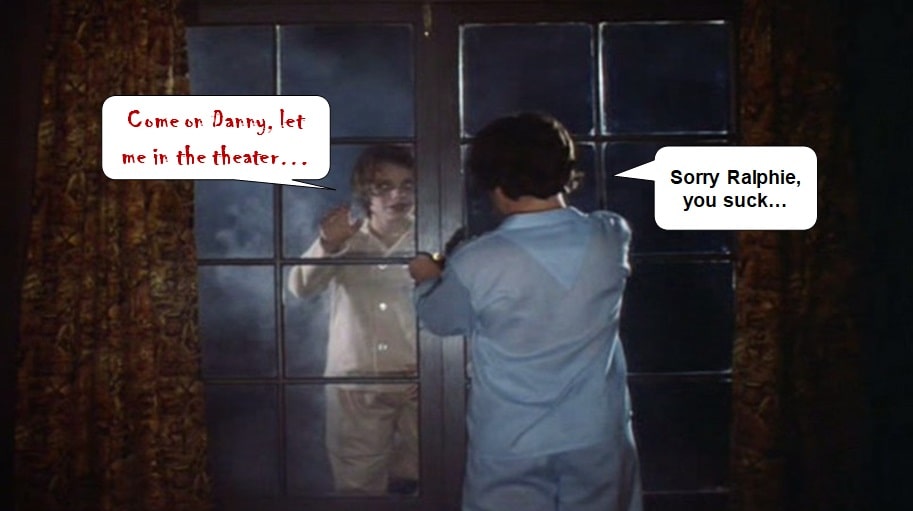 The juggernaut that is Stephen King material being made and remade for big and small screens continues to plow forward with varying degrees of quality and success: thumbs up for IT (Part 1; 2017), thumbs down for Part 2 (2019), up for Mr. Mercedes (2017), down for the remake of Carrie (2013), up for The Shining (1980) and way WAY down for Doctor Sleep (2019), and on and on we've gone since the original Carrie in 1976.
A quick online perusal turned up no less than thirty-two King adaptations in the works, including additional runs at Carrie and Christine. Honestly, as my admiration for King's source material is equally split between love it and hate it, I only pay attention to production news on the books I really liked, though that has been far more heartbreaking than not.
One of King's stories which I regularly revisit is Salem's Lot, which as vampire stories go, is a classic. Though the 1979 made-for-TV miniseries with David Soul was pretty cool for its time, and the miniseries remake in 2004 starring Rob Lowe was its own kind of hell sans Rutger Hauer as a far sexier vampire Barlow, I always thought this story was screaming for a big-screen (and big budget) take. I was therefore initially excited when in 2019, New Line Cinema announced Gary Dauberman was set to write a Salem's Lot screenplay and Executive Produce the movie.

Left: The Vampire Barlow (1979). Right: The Vampire Barlow (2004)
Dauberman helmed both of the recent IT movies, and when asked by The Hollywood Reporter if he'd take the same writing approach with Salem's Lot, Dauberman stated,
I like to be as true to the story as I possibly can until it gets a little too unwieldy for a movie. I'm very, very excited to be a part of that and tackle it. It hasn't had the big-screen treatment yet, which is how I felt about It. It's so fun to play around with vampires and make something truly scary. I haven't seen that in a long, long time, and I'm excited for people to see it.
Okay, so far so good.
With a cast assembled, principal photography commenced on Salem's Lot in September 2021 in and around Boston with an original release date set for September 2022, a month which traditionally is a boon for new horror films. However, in August of that year, Warner Bros. pushed the release to April 2023 citing Covid-related production delays. However, when Spring came and went without whisper of what became of the film, Salem's Lot was quietly moved off the schedule altogether, prompting speculation that it would be a Warner Bros. Discovery tax write-off in the vein of last year's Batgirl.
According to Variety, a source with knowledge of the back-and-forth says the move is not a reflection of the film's quality, but instead is due to the fact that the ongoing SAG-AFTRA strike has created a growing need for streaming content (wait, I thought it was Covid?). The source states that WB is permanently pulling Salem's Lot from the big screen and repositioning it on Max (formerly HBOMax).
I think it's somewhat telling that this movie appears to be one of just a few Warner Bros. films targeted to make such a jump. However, as recently as last week a Warner Bros. spokesperson said, "No decision has been made about the film's future distribution plans." I also find it interesting that not even a teaser trailer was ever released, even as WB snuck up on two scheduled release dates. The only image anyone has ever seen from the film graces the cover of a movie tie-in edition of King's novel.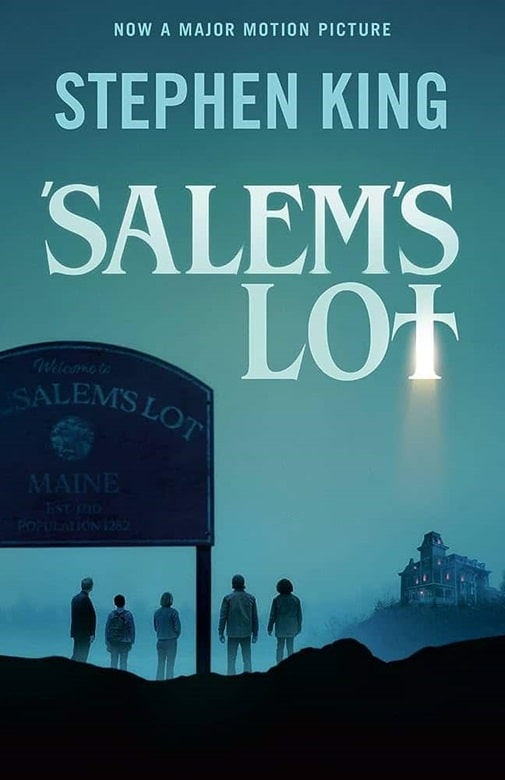 The only marketing for the movie version
The film stars Lewis Pullman (Top Gun: Maverick) as Ben Mears, Makenzie Leigh (Billy Lynn's Long Halftime Walk) as Ben's love interest Susan Norton, Spencer Treat Clark (The Town That Dreaded Sundown 2014) as Mike Ryerson, Alfre Woodard (Star Trek: First Contact) as Dr. Cody, Pilou Asbaek (Game of Thrones) as the vampire's familiar Richard Straker, and John Benjamin Hickey (Hostiles) as Father Callahan. Alexander Ward (American Horror Story) might show up as the vampire Kurt Barlow, but who knows at this point. With no big stars in the cast, Salem's Lot sure seems like the perfect film to release during a SAG strike.
On November 1, the day after the straight-to-Max rumors were flying, King took to X (formerly known as Twitter) in a flurry of posts to give future audiences his opinion, revealing he had seen Salem's Lot which has been "currently shelved" by Warner Bros.
The Warner Bros remake of Salem's Lot, currently shelved, is muscular and involving. It has the feel of "Old Hollywood," when a film was given a chance to draw a breath before getting to business. When attention spans were longer, in other words. — Stephen King (@StephenKing) November 1, 2023

It feels like a horror movie version of slow-burn movies like The Great Escape. It builds very well. There are diversions from the book I don't agree with, but on the whole, faithful. — Stephen King (@StephenKing) November 1, 2023

Best scene: Danny Glick in the hospital, trying to claw down a blood bag. — Stephen King (@StephenKing) November 1, 2023

The Glick scene could have been directed by John Carpenter in his prime. — Stephen King (@StephenKing) November 1, 2023
So where does this all leave us?
IMHO Salem's Lot will ultimately show up on Max, as the WB doesn't feel it has the chops to pull a theater audience. That may seem weird when films like Five Nights at Freddies and Terrifier are making money. However, expectations were particularly high for Salem's Lot considering its mini-series-only history, and the fan base.
I think the lack of any big names in the cast, coupled with rumors of Dauberman's approach to the material might have ultimately sunk its potential. Remember, both the mini-series versions gave nearly six total hours to character development and suspense build up. Rumors from Salem's Lot test audiences has it that Dauberman favors jump scares over character development, which really isn't surprising. With a running time of 113 minutes, it would have been a difficult task to condense King's 439-page story, include a ton of character work, and, in spite of King's tweets, slow-burn anything.
With all this in mind, I'll preemptively put this one in the "saddies" column. And to soothe our "souls" (insert pitiful snicker here), here's the original Salem's Lot trailer from 1979.