Goth Chick News: del Toro Takes on the Monster Universe… Maybe
Goth Chick News: del Toro Takes on the Monster Universe… Maybe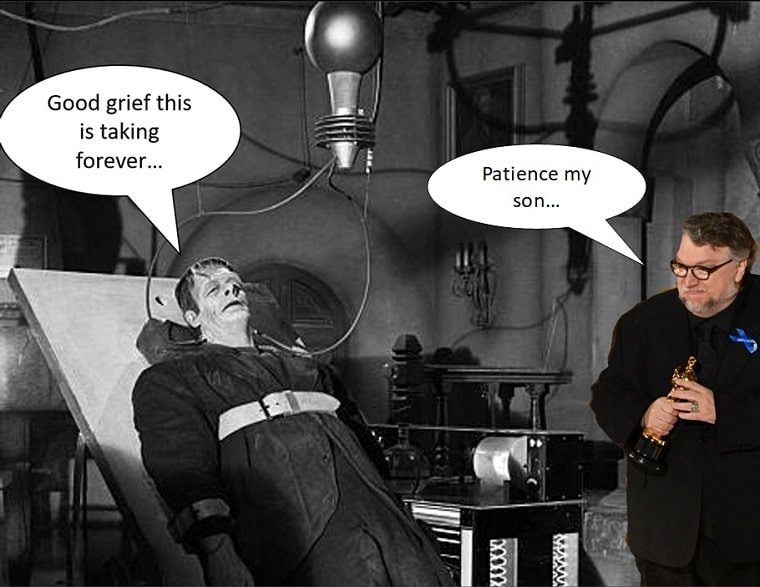 Forgive me if I'm a bit jaded when it comes to writer/director Guillermo del Toro's announcements. Sometime back I stopped talking about the numerous horror-related projects he announced over the years including a scary adult-version of The Haunted Mansion, a sequel to Pan's Labyrinth, and a film adaptation of Dan Simmons' novel Drood. Why? Because almost as soon as the news hits, it is followed by a retraction. There is even a Wikipedia page dedicated to del Toro's "unrealized projects," (30 by the way) which is a nice way of listing out all the times he ghosted us.
But here I am again, about to give you details on an upcoming del Toro project I am too excited about to keep to myself. And the reason I'm going out on this limb one more time is that there are reasons to believe this one might happen.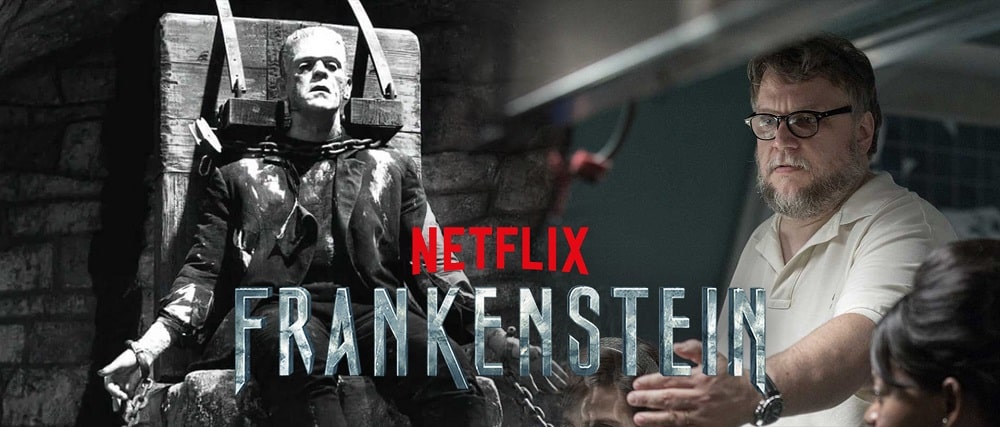 Ironically, a del Toro led Frankenstein project is one of the thirty listed on that Wikipedia page. It seems that back in 2014 he had mentioned in an interview with Collider, that an adaptation of Frankenstein was one of his dream projects. He also said that if he ever got around to doing it (here we go), he wouldn't simply adapt Mary Shelley's novel.
Six years later, at ComicCon 2020 he was still talking about, it saying that his adaptation of Frankenstein would span two, maybe three films due to the complexity of the novel. However, later that year the project was shelved due to Universal's ultimately-doomed Dark Universe plans.
Then del Toro signed a multi-project deal with Netflix, and in March of this year Variety reported that Frankenstein would be part of the offerings. They even wrote that Andrew Garfield (Spider-Man), Oscar Isaac (Moon Knight) and Mia Goth (Pearl) were up for roles.
Guillermo del Toro, Oscar Isaac, Andrew Garfield, and Mia Goth
Earlier this week J. Miles Dale (Mama) gave IGN some more definitive info. Dale has been tapped as the producer of the Frankenstein project and previously worked with del Toro on The Shape of Water (2017). Dale stated:
At one time, he (del Toro) was going to do the Monster Universe with Universal — Frankenstein's Bride, Creature from the Black Lagoon, Invisible Man, The Wolf Man — and he didn't. We feel like Shape of Water was kind of a version of a creature. So now, here he is doing his own Monster Universe.

In the last couple of films, certainly with Nightmare Alley and then with Pinocchio, we've dealt with the whole father-son relationship. And Guillermo and I both lost our fathers in the last few years. When you have a strong father figure, it's a big part of our lives. This version of Frankenstein very much goes down that thematic road. So, I feel like this is the third film in Guillermo's father trilogy. That's exciting, and when you read the script, it's very emotional and, of course, very iconic.
For now, this is all I could scare up aside from a few sources which indicated that if horror-film-"it"-girl Mia Goth does sign on, she'll be playing Dr. Frankenstein's love interest, Elizabeth. None of the actors are official, and with the current strike in Hollywood there's no telling when they will be. And frankly, this isn't the first time a del Toro project has gone this far and still disappeared into the ether. But as this is part of his Netflix deal, and as Dale seems to be all over the Internet talking about it, I am cautiously optimistic Frankenstein will happen.
But as excited as I would love to get about del Toro taking on an entirely new Monster Universe, I'm going to stay calm for now. del Toro seems to have a short attention span when it comes to long-term commitments.
Stay tuned…