The Complicated Morality of Joel Miller
The Complicated Morality of Joel Miller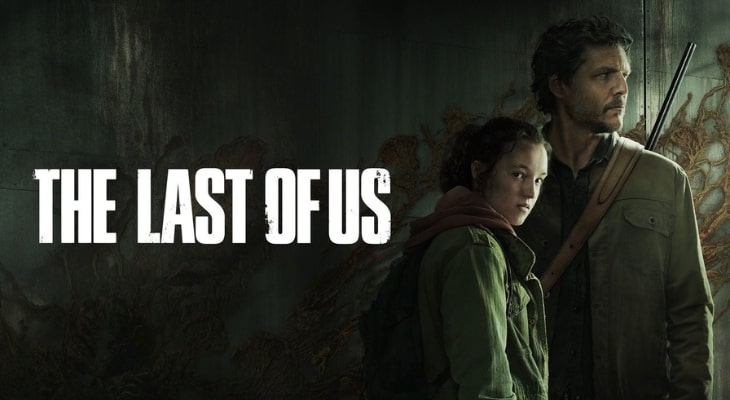 Hello! I'm back with more The Last of Us stuff because I'm not quite done with it all. I want to talk about how the first game (and the first season) ended, and the maelstrom of morality debates that followed the incredible, tortured conclusion.
What follows will include spoilers, so if you haven't played the game or watched the series, you might want to go ahead and do that and then come back to this.
For those of you who need a recap, Joel and his charge, Ellie, make it to the Fireflies after crossing the entire (former) United States of America. They made this journey because Ellie is immune to the mutated cordyceps fungus that is making horrific zombies out of nearly everyone. The Fireflies are hoping to make a vaccine against the fungus; thereby restoring society that was utterly obliterated when humanity lost its collective mind.
In the beginning Ellie, and therefore the audience, is convinced that the secret lies in her blood. When she and Joel arrive, however, it is revealed that actually, they must cut into her brain — killing Ellie. Joel, who was first very reluctant to have anything to do with this sassy child but grew ever more attached as they journeyed together, decides that this is unacceptable. He rescues Ellie. That rescue results in the utter obliteration of just about every Firefly in the facility.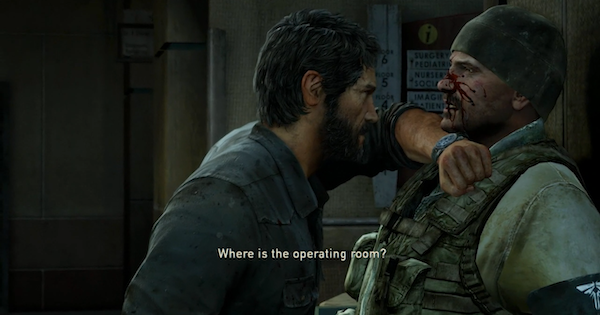 When the game came out, there were arguments across forums about whether what Joel did was the right thing. Joel, in this game (and its adaptation) is a true anti-hero. Heroes, when it boils down to it, are selfless creatures. They would sacrifice themselves or their happiness in order to save the world. But when presented with that option, Joel casts it aside. Rightly or wrongly, he rejects the conception of hero at its most basic iteration.
He acts selfishly. He saves the life of someone he loves, and damns all of humanity in doing so. In fact, his character arc was never "hurt and selfish violent man grows into selfless, softer hero." It was always "hurt and selfish violent man heals his many emotional wounds." He remains, ultimately, selfish and violent.
I love Naughty Dog for making this so. It makes for a far more compelling protagonist; one whom I feel particularly protective of, even though I know he's not, by most measures, "good."
It's a wonderfully morally grey area, and it's been fascinating to observe. While I know precisely where I stand on the issue, I understand both sides of the aisle. Is it ethical to murder a child in the hopes of saving humanity, or does our morality demand we save the child and damn humanity? Is murder justifiable in this case? For either side? It truly boils down to a singular question:
Is one life worth thousands? Millions?
But there's a lot of nuance and suppositions in the arguments for and against that make this more contentious than one might think initially.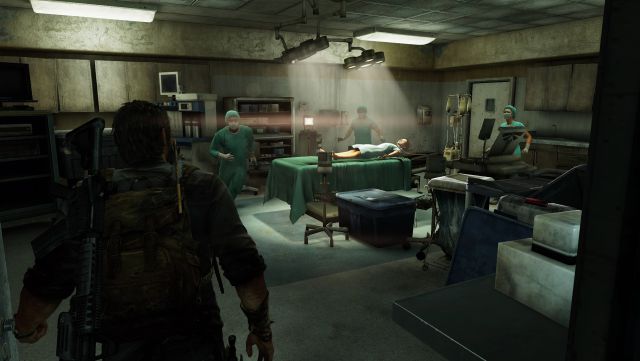 On one hand, the doctor who has worked with the Fireflies in order to get this chance at a vaccine is thinking large-scale. All of humanity could be spared from this terrible infection. If a vaccine is created, all the fear, and the abuses of power created by that fear (hello, Fedra) would be hopefully resolved. Humanity could return to pre-infection society, and all the evils that occurred in the quest for survival could be put behind them. On an individual level, families wouldn't be torn apart (sometimes literally) by infection. Runners would no longer be created, sobbing as they tear their own loved ones apart to feed. So many lives could be saved and improved.
I know a good many people who fall into this camp. They give many reasons, like those listed above, but also remark on Ellie's character. Ellie would have unquestionably consented to her own death in the hopes of saving humanity, is the argument.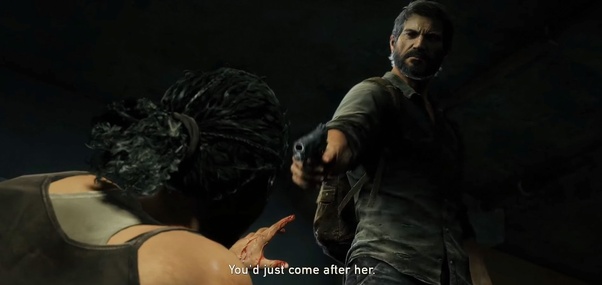 To be fair to them for this assumption, I'm actually quite certain that they are correct in this supposition. I have absolutely no doubt that Ellie would consent.
But, and this is a massive "but," they never ask for that consent. They do not give Ellie any choice in the matter. They simply put her under, and prepare for murder. Were they right to do so? Was Joel right to stop them?
On the other side, we have people arguing that murder is murder, and murdering a child, no matter the reason, is evil. Under no circumstances do the ends justify these means.
This goes beyond simply understanding Joel's motives. He's lost so much already; including his daughter at the very start of the fungal apocalypse. Ellie filled that enormous hole. Of course he would fight to protect her (and, ultimately, himself. There was no way he'd willingly go through that kind of pain again).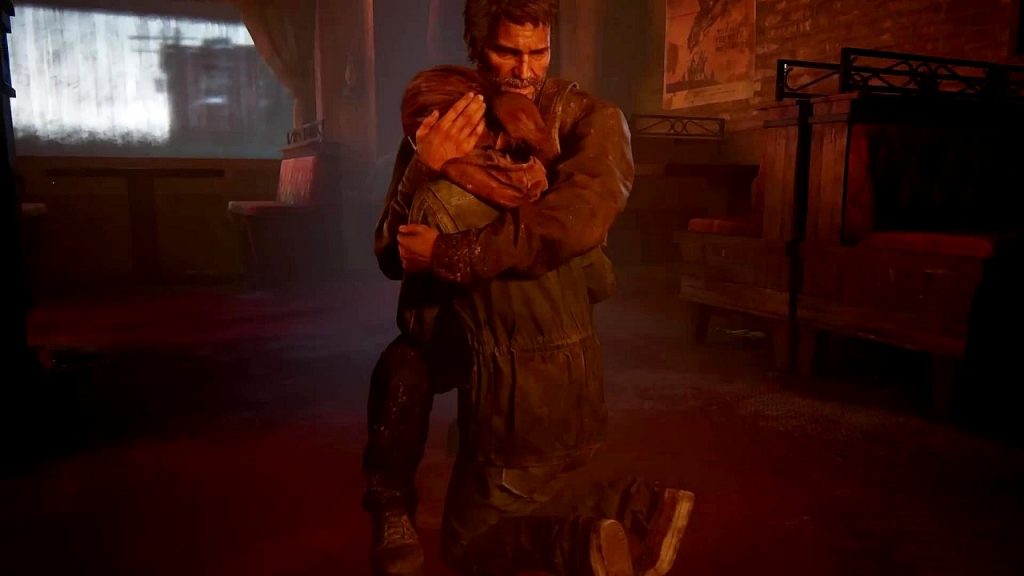 There are many arguments for this side of the divide. For starters, there was no real guarantee that a vaccine could be procured at all (though those that were in the know did confirm that it would have worked). There were too many "maybe"s and "if"s to make killing Ellie a worthwhile choice; particularly since she was the only immune person that they knew of. Was killing her in an attempt to find a vaccine without an absolute guarantee the moral thing to do? Would it be immoral not to try, if trying might offer a chance to save humanity?
And while it's true Ellie likely would have consented to death to save humanity, there are complications with that consent. She's fourteen year old girl, struggling with survivor's guilt AND had just been through a terribly traumatic incident (thanks, David, you absolute [redacted]) that would have had a profound effect on her psyche. Even if they had acquired her consent, given her emotional state, would it have been a reasoned decision?
There are other arguments which range all over the map.
There's the question of humanity itself. There is a wildly misanthropic argument to be made against trying to save humanity at all. Prior to the apocalypse, humanity was a blight – mass deforestation, poisoned water-systems, emptied water tables, runaway global warming… To hit a little close to home at present, it really seems like the best way to save the world is to well, do away with us altogether. So… cordyceps damned humanity, but saved the world. Is saving humanity actually ethical at this point? Is returning to pre-pandemic life with all its late-stage capitalist cataclysms something they really ought to be striving towards?
We do tend to centre humanity in all of our considerations for obvious reasons. It has to be said though, when people talk of 'saving the world' they're actually talking of 'saving humanity' and those two things are not really the same, are they? Not currently, in any case (when taking humanity as a whole – certainly arguments can be made for certain individuals or groups… but then that opens up an whole other bag of moralistic problems).
Humanity in the narrative didn't exactly make a stellar recommendation for itself, between fascist military juntas, mass-murdering 'freedom fighters' and bandits, and let's not mention paedophilic cannibals.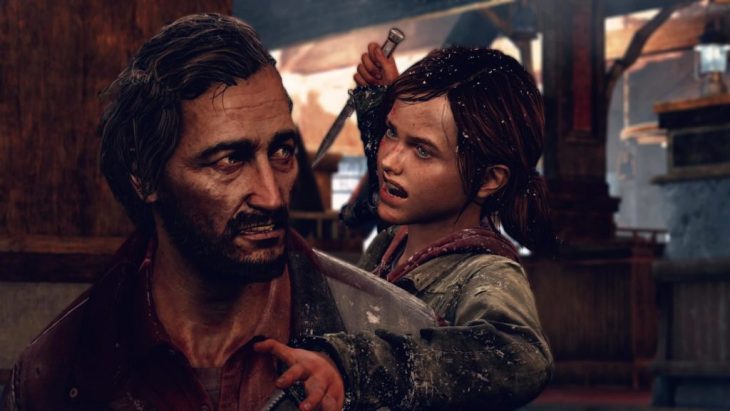 Further, it's not like humanity couldn't adapt to their new reality. We are the cockroaches of the mammalian world, after all. We've conquered almost every single biome. In this narrative, humanity did endure, creating a society that wasn't predicated on being the very worse version of itself. Tommy and his wife, Maria, showed us that such a life was possible. Yes, under this reality, cordyceps would always be a problem, but with careful management and cooperation (which I would argue is the only way humanity will survive anything we will face), a good life is possible. Would it be harder than life without the fungus? Yes. Duh. Would we be without many of the luxuries humanity has become accustomed to (and have destroyed the world for)? Yes. Is that a bad thing? Depends on your perspective, I guess.
Humanity wasn't exactly starting from absolute zero. It may well be that a cure or vaccine could be discovered later, without having to resort to the murder of a child.
I think it's pretty clear where on the divide I fall, even if you haven't read my previous articles on the game and it's HBO adaptation. I don't think the Fireflies were right. I don't think killing Ellie was the right or moral thing to do, even if it resulted in a viable vaccine. I am 100% on Joel's side. But I also know that it's complicated, and I am in no way claiming moral superiority here.
The complication is why I find this story so compelling, and I am relishing bouncing between forums and debates, reading everyone's perspective. There are so many great arguments to be had on either side.
My interest in the conundrum remains strong. Where on the divide do you fall? Kill Ellie and hope to save humanity, or save Ellie and hope humanity can find its way? Let me know in the comments below.
---
When S.M. Carrière isn't brutally killing your favourite characters, she spends her time teaching martial arts, live streaming video games, occasionally teaching at the University of Ottawa, and cuddling her cat. In other words, she spends her time teaching others to kill, streaming her digital kills, teaching about historical death, and cuddling a furry murderer. Her latest novels are Skylark, Daughters of Britain, and Human.