Goth Chick News: The 7th Guest Finds New Life Thanks to VR
Goth Chick News: The 7th Guest Finds New Life Thanks to VR

Monty Python's Complete Waste of Time (7th Level, October 1994) and The 7th Guest (Trilobyte/Virgin, April 1993)
I remember it like it was yesterday. The year was 1994 and all I wanted was a computer with a compact disc read-only memory. You see, having a CD-ROM-capable PC, which had only become available the year before, opened an entirely new world of entertainment. However, a machine with those advanced capabilities, including 24-bit VGA graphics, would set you back around $2,300 (or roughly double that in today's dollars). I literally used to haunt my local CompUSA store where they had floor models of these technological marvels I could actually play with.
Oh, the longing…
And then miracle of miracles, I received a $1000 refund on my taxes and promptly financed the rest at some ridiculous interest rate, loading my very own Packard Bell Pentium Multimedia PC into the trunk, along with monitor and printer. But as euphoric as this was, the real scores were riding shotgun in the front seat, CD-ROMs of Monty Python's Complete Waste of Time, and The 7th Guest.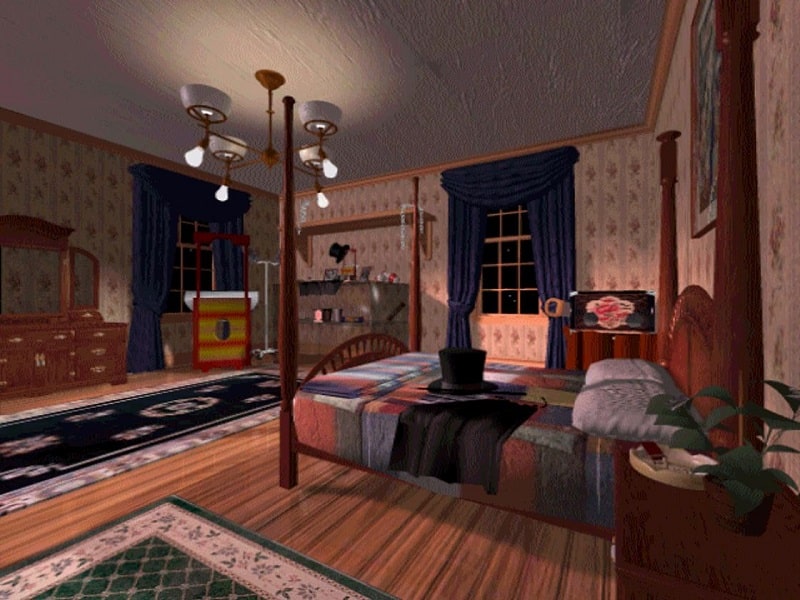 The 7th Guest
If you've never heard of Complete Waste of Time before now, it was just that – a collection of small games, wallpapers and screen savers mainly collected from the Monty Python animations. A couple years later it went on to make it into the top 50 games list published by MacUser, and you could literally sink hours exploring it, thus its name. For a Monty Python fan, this was, quite literally, the Holy Grail.
And then there was The 7th Guest.
Back then technology was moving at an insane clip and as the price of PCs was slowly being driven down as more players entered the field, gaming was exploding in popularity. The demographic was older than it is now, as most people weren't yet dropping this kind of bank on computers for their kids use. So it was the twenty-somethings who were developing as well as driving the market.
The 7th Guest character Henry Stauf
For example, Phantasmagoria, a game that would eventually be banned in some countries and which CompUSA along with other retailers refused to carry due to its extreme violence, was in development and would hit the market in 1995. Articles were being written about the risks of triggering violent tendencies in players, posed by those early first-person shooters like Wolfenstein 3D (1992) and Doom (1993). Though I eventually got around to playing them all (top of the list was anything that had been banned somewhere), The 7th Guest was the pinnacle of computer gaming in 1994.
Though neither violent or particularly controversial, it was the literal bleeding edge of PC gaming technology. Game development company Trilobyte, which came into being specifically to develop this game, reportedly spent more than $500,000 (roughly $1M today) over more than two years to produce it, and The 7th Guest was the first graphic adventure to use 640×320 graphics with 256 colors. Live actors performed all possible actions the players chose in the game, alone on chroma key sets, which was literally the first time any such thing had been done.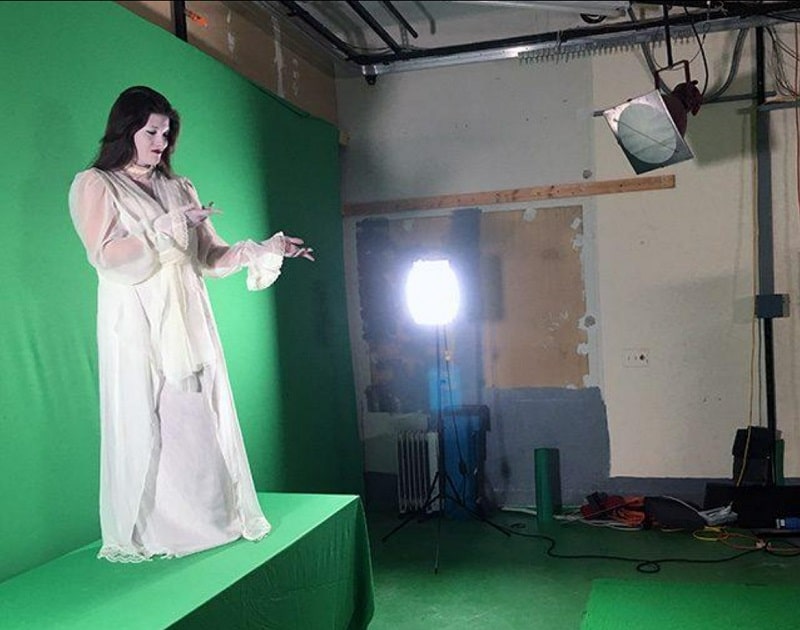 Live actors on a "chroma key" set (aka greenscreen) filming The 7th Guest
The game was played by wandering through Stauf Mansion, solving logic puzzles and watching videos that furthered the story. The main antagonist, Henry Stauf, is an ever-present menace, taunting the player (in the character of "Ego") with clues, mocking the player as they fail his puzzles ("We'll all be dead by the time you solve this!"), and expressing displeasure when the player succeeds ("Don't think you'll be so lucky next time!").
So why this lovely traipse down memory lane?
Because The 7th Guest is coming back.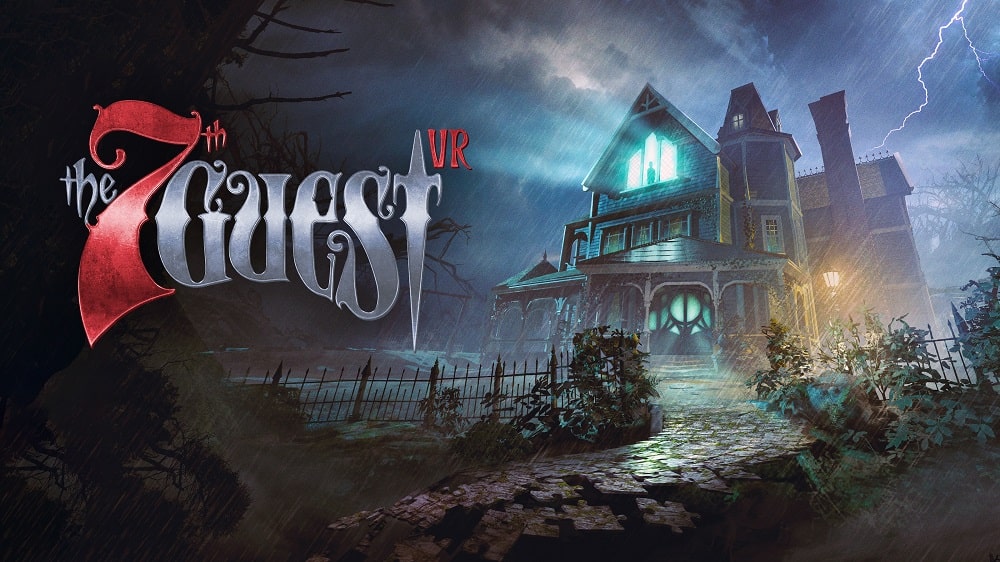 The 7th Guest VR
Vertigo Games is planning to bring it to a whole new audience with The 7th Guest VR (virtual reality). Announced during the Meta Quest Gaming Showcase last week, the game is expected to arrive later this year for PC via Steam, Meta Quest 2, and Meta Quest 3. And as someone who spends a ridiculous amount of time in the VR realm, I could not be more geeked.
Entirely reimagined for VR gameplay with additional enhancements, The 7th Guest VR features the same classic story while bringing back iconic characters in full 3D using "cutting-edge ghostly volumetric video capture with 3D live-action graphics." The new 3D world of Stauf Mansion will challenge players with all-new puzzles that have been carefully redesigned to take full advantage of the technological possibilities of virtual reality. Vertigo even released this cool announcement. Check it.
"I can still remember being mesmerized when I played the original," said game director Paul van der Meer. "It all felt so real to me. And so mysterious! Being able to bring that iconic game to virtual reality is a dream come true and I can't wait to share the result with everyone."
Me either, Paul. Me either.
So did you ever play The 7th Guest or Waste of Time? Tell me about it.