Goth Chick News: An Upcoming MCU Movie I'm Excited About
Goth Chick News: An Upcoming MCU Movie I'm Excited About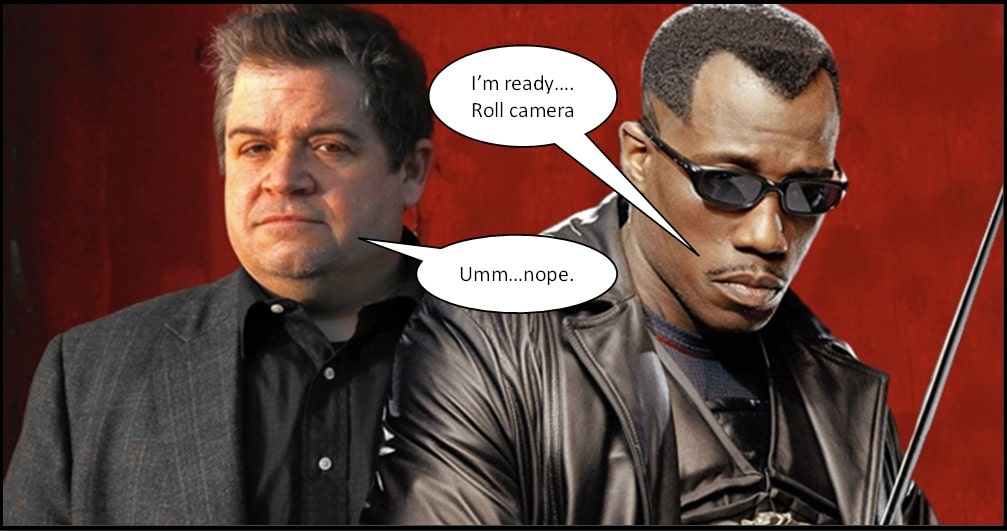 It alarms quite a few people when I say I'm hit and miss on the Marvel Cinematic Universe. As far as the hardcore fans I'm acquainted with, it seems I must be either in or out, and my spotty fandom is definitely not something they approve of.
For example, in a convo with the guy that cleans my office aquarium, I discovered he was super excited when I said one of my favorite films was Iron Man, but was super put out when I had no plans to see Doctor Strange. I also loved Spider-Man with Tobey Maguire, but have been only so-so on the Spider-Man's since. Yes, I'm missing out on all the cool, interconnectivity of the stories, and no, I'd agree I can't say I'm a true MCU fan. I just like what I like in the standalone films and frankly do not have the attention-span to take my viewership much further.
At this point I'm lucky my fish aren't dead.
When it came to comics, it's no surprise I was more of a DC fan, from Wonder Woman, to House of Secrets and The Unexpected. It's probably also no surprise that if there was an MC character I consistently enjoyed, it was Blade.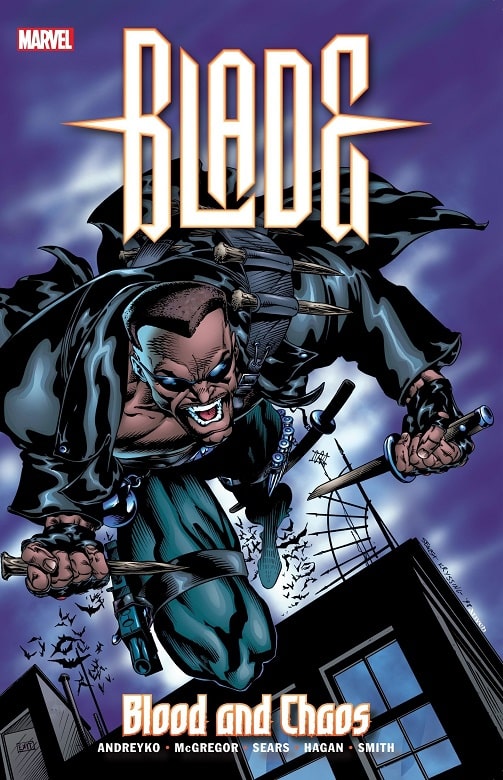 Admittedly I first became acquainted Blade's story in its movie form, with my interest in the comic side coming later. In my humble opinion, the opening sequence of the Wesley Snipes movie of the same name (1998) was probably the best vampire movie scene I had and have, ever witnessed. The sequel, Blade II (2002), was so-so, but I might be one of the few people that has watched the third installment, Blade Trinity (2004), multiple times.
A ripped and shirtless Ryan Reynolds plus Dominic Purcell? Yep, all day long.
You don't have to look too far to find some equally amusing and disturbing stories from the Blade Trinity cast, about working with Wesley Snipes. Just Google-ing "Patton Oswald" along with "Blade" will turn up everything you need to know. Oswald played "Hedges," a member of the vampire-hunting troop who teams up with Blade in the final movie and has gotten a ton of milage out of his experiences. It's not hard to see why Blade as a movie subject has been dormant for so long, and why Snipes won't ever get within a crossbow shot of playing the character again.
In case you need a refresh, here's Blade's premise:
Born a half-human/half-vampire, "Daywalker" Eric Brooks has honed his abilities to hunt down the undead who have long terrorized mankind. A human-vampire hybrid since his tragic birth, Blade has spent his long life seeking to rid the world of vampires like the one that killed his mother. Over the years, he has mastered his own style of fighting monsters of all kinds.
Nearly twenty-years later, at San Diego Comic-Con 2019, Marvel Studios president Kevin Feige made the surprise announcement that an MCU Blade reboot was in development. Mahershala Ali (Hunger Games: Mockingjay, House of Cards) will play Marvel's "Daywalker" and the new Blade movie will be a total revamp of the franchise.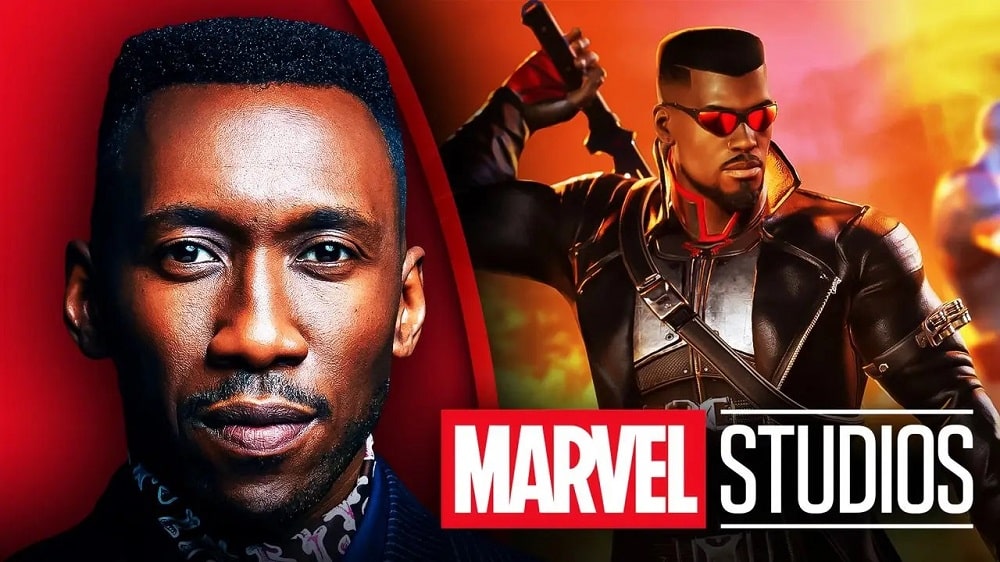 Mahershala Ali as Blade
Initially, the rebooted film was scheduled for a 2023 release date. However, that got pushed back following behind-the-scenes issues, rumored to be associated with its original director Bassam Tariq, who ultimately stepped down. The new Blade release date is now September 6, 2024, with new director Yann Demange at the helm, and that date seems to be secure with filming set to start this summer. Demange is also directing the remake of the 1981 sci-fi horror film Scanners.
Story details for the new Blade have yet to be revealed or even teased, and that goes for the final title of the film which we're all just calling Blade for now. The story will likely involve pieces of Blade's origin and how he became a vampire slayer, but the majority of the movie will presumably follow Eric as an established and experienced hunter. This would allow the film to answer where Blade has been throughout the MCU's history.
Milan Ray as Fallon Gray?
It has been hotly rumored that Blade will also introduce Blade's daughter, Fallon Grey. There have been reports circulating for some time that 14-year-old actress Milan Ray, who is best known for her roles in The Wonder Years and Modern Love. It is rumored Fallon Grey will also play a major role in the MCU going forward.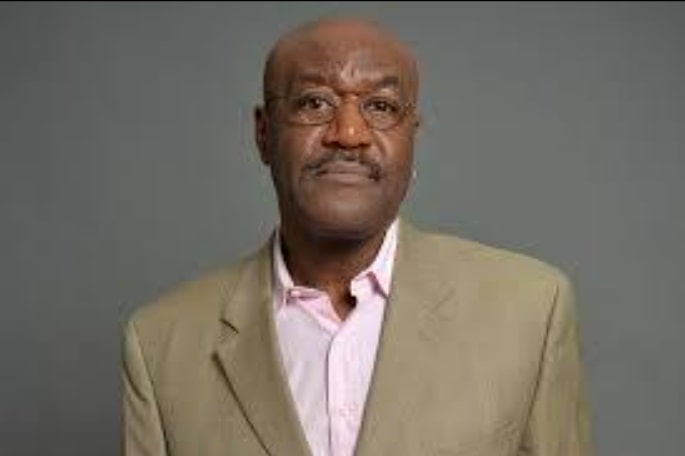 Delroy Lindo as Jamal Afari?
We also know that Delroy Lindo of Da 5 Bloods fame is joining the film, and we wonder if perhaps he'll be playing Blade's mentor. In the Wesley Snipes films, that character was "Whistler," portrayed by Kris Kristofferson. In the comics, that character was named Jamal Afari, a jazz musician who knew a thing or two about killing creatures of the night. Lindo playing this role is just speculation at this stage, but it makes a lot of sense.
As for the rest of the cast, perhaps the most exciting bit of casting news, aside from Ali's involvement, is that Mia Goth is set to star. A modern-day horror legend and personal fav, Goth is best known for Ti West's X trilogy, and in other projects like Infinity Pool, High Life, and Suspiria.
I am totally there for this new, hopefully drama-free Blade cast and love that blood-sucking vampires seem to be back in style in a big way. Thoughts?