Bob's Books – Shelfie #4: Shared Universes – Thieves World, and Heroes in Hell
Bob's Books – Shelfie #4: Shared Universes – Thieves World, and Heroes in Hell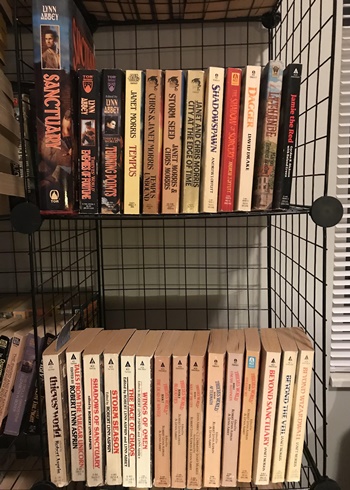 I've done three shelfies posts. If you missed those (shame on you!), I've been posting shelfies, with comments on some of the books, over in a bookshelf subreddit. With over 2,000 physical books, I've got a lot of shelves.
And to me, if you're talking about a shared universe, you gotta start out with Thieves World. I own a (non-RPG/comics) almost complete library; including one few folks know about, let alone have.
THIEVES WORLD
The first Thieves World book came out in 1979, and I have a first edition Ace paperback. I started reading the series almost from the start, and re-read that first book as recently as 2020. It's probably in my Top Five Fantasy series'.
Thieves World was a shared universe, where multiple authors wrote short stories around the Empire outpost, armpit town of Sanctuary. Writers could use others' characters in their own stories, and the authors came and went in the series, but their creations were fair game for anyone.
Many of the biggest names in fantasy joined in, and there were also spin-off novels. There were twelve collections, from 1979 – 1989 in the original series. I've got all of them on that bottom shelf. I really liked the art-style on the first six books. A friend of mine has at least two of the original paintings by Walter Valez – I suspect more than just those two, which I got to stand right in front of. LOVE them!
Tempus, Hanse Shadowspawn (my favorite rogue in all of fantasy), Molin Torcholder, Jubal, Crit, Niko – SOOO many cool characters. It got a major shake-up later, when a sea-faring race arrived (foreshadowing of the Seanchan?), but it still works. I think that the current crop of Dark Fantasy writers were influenced by Thieves World, which was well before of them.
Tempus and his mercenary band, The Stepsons, are a key element of the series. Around book 7, series co-creator Janet Morris took Tempus and the boys out of Sanctuary, for the Wizardwall trilogy. These are very much in the Thieves World tone and style, and blend seamlessly. You can see those three included with the original twelve on the bottom shelf.
She also put out multiple Tempus books (including a weird one where he travels to modern-day NYC – ugh). Andrew Offutt's Hanse Shadowspawn was one of the most popular characters, and he wrote two spin-off novels with the thief. I love the first one.
Sci-fi author David Drake wrote a one-off featuring his lone fighter, Samlor. It's not too memorable.
Marion Zimmer Bradley's Lythande was a mysterious wizard with a blue-star on his forehead, and a secret (please don't reveal the secret here in the comments). I have this 1986 collection of short stories she wrote. She continued writing about Lythande, and there's a later 'Complete Lythande,' which I don't have.
Gordon R. Dickson is a legendary science fiction author. He developed a sort of Viking-Knight brawler name Jamie the Red. He appeared in Poul Anderson's Cappen Vera story (I thought Vera was going to be one of the core characters, but he wasn't). Dickson decided he wanted to use Jamie on his own, not as part of Thieves World. I own the paperback, which is largely unknown. There was another Jamie story included in a three-story collection, Beyond the Dar Al-Harb. I don't have that one. It's only tied to Thieves World as a footnote.
If you've read any of my prior Shelfies commentary, I try to be positive about the books I'm talking about. I want to share cool stuff with people. So, please know the following is atypical.
In 2002, Lynne Abbey, one of the series' original co-creators, re-launched Thieves World. Two anthologies included some big names in fantasy, including original contributors. There was also a novel, written by Abbey.
I despise her continuation. She literally took the original series and burned it down, then pissed on it. Abbey explained why she felt she had to do this, but I think it's a load of crap.
Watching the characters I had loved, and re-read repeatedly over decades, just be shredded, sucked.
I won't ever re-read her three additions to the series, though they remain a part of my collection. I'm glad the revival only lasted three years. Even though I like several of the writers in the new anthologies, I can't recommend Abbey's efforts.
Thieves World is a classic in the genre, and a bit edgy for fantasy at the time. I find the short stories eminently re-readable. I know I've done a complete Original re-read at least three times. I think fans of Glen Cook will definitely like Thieves World.
And my current Nightblade/Rogue in Elder Scrolls Online is named after Shadowspawn. My love of Thieves World lives on.
HEROES IN HELL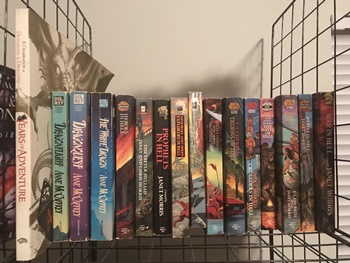 Janet Morris was one of the key persons behind Thieves World, and she was, and is, the driving force in the Heroes in Hell series.
Between 1986 and1989, Baen Books published seven short story collections and five novels in the series. The premise was that when most folks died, they went to Hell. And then they basically continued on doing things, just like when they were alive. Julius Caesar, Gilagmesh and Enkidu, Alexander the Great, James Dean; all kinds of heroes and villains.
Like any multi-author anthology, it's a mixed bag, but my memory is that I enjoyed pretty much every book. It's a fun concept, and you get interested in the main characters. I still remember Gilgamesh and Enkidu splitting up because Gilgamesh remained traditional to his time. While Enkidu embraced helicopters and technology.
In 2011, Morris revived the series, which was still going strong in 2022. There have been a further nine anthologies and four novels, bringing the series to an impressive twenty-five books! A few friends have contributed to the new series, but I have not read any of those books yet. I might, and I probably will revisit the originals sometime. They're fun.
OTHERS ON SHELF
I read the first two Pern trilogies, and I liked them. I also remember reading Moreta:Dragonlady of Pern. But Pern didn't rank up there with the other fantasy series I read back then. So, I kept the original trilogy, but sold off the other books. I remember playing a computer game on my old Atari PC, but I never went back to Pern. Nothing wrong with it – just not my type of fantasy, overall.
That book on the far left is 30 Years of Adventure: A Celebration of Dungeons and Dragons. This is a neat book, which came out in 2004, before D&D became a cool, celebrity game. It's a glossy, picture-filled history of D&D. It's fun to leaf through.
OTHER SHELFIES
Shelfie #1 (Sherlock Holmes #1)
Shelfie #2 (Sherlock Holmes #2)
Shelfie #3 (Constitutional Convention of 1787)
---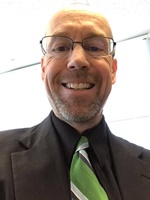 Bob Byrne's 'A (Black) Gat in the Hand' made its Black Gate debut in 2018 and has returned every summer since.

His 'The Public Life of Sherlock Holmes' column ran every Monday morning at Black Gate from March, 2014 through March, 2017. And he irregularly posts on Rex Stout's gargantuan detective in 'Nero Wolfe's Brownstone.' He is a member of the Praed Street Irregulars, founded www.SolarPons.com (the only website dedicated to the 'Sherlock Holmes of Praed Street') and blogs about Holmes and other mystery matters at Almost Holmes.
He organized Black Gate's award-nominated 'Discovering Robert E. Howard' series, as well as the award-winning 'Hither Came Conan' series.
He has contributed stories to The MX Book of New Sherlock Holmes Stories – Parts III, IV, V, VI and XXI.
He has written introductions for Steeger Books, and appeared in several magazines, including Black Mask, Sherlock Holmes Mystery Magazine, The Strand Magazine, and Sherlock Magazine.