5 More Things I Think I Think: March, 2023
5 More Things I Think I Think: March, 2023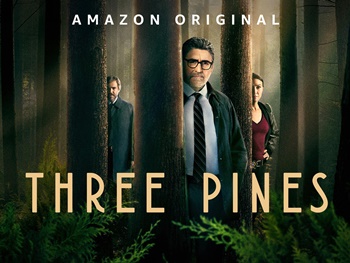 I enjoyed last week's 10 Things I Think I Think. And it got some comments, which is kinda the goal of blogging. So, following up with 5 More Things I Think I Think.
1) THREE PINES is a Prime Original, based on a books by Canadian author Louise Penny. The series is at 18 novels and still going! Alfred Molina is Inspector Armand Gamache, head of the Quebec Surete homicide department. It's a French-Canadian murder mystery with a little bit of supernatural. Kinda like a splash of Weird Tales mixed in. The Three Pines area has the crime rate of a rural Agatha Christie village. Here's the trailer.
Molina's career has produced over 200 credits spanning thirty-five years. He's been in a lot of stuff. He's probably most recently recognizable as Doc Ock in Toby Maguire's Spider Man movies. He was Hercule Poirot in a 2001 (modern-day) version of Murder on the Orient Express for TV. It's still poorly considered by Poirot fans. I will add that in 2021, he was Poirot in LA Theater Works' radio play of The Murder on the Links, and he was very good. I bought it with an Audible credit and listen to it regularly. Recommended.
He is terrific in Three Pines. I think he makes the show. The supporting cast (including Donald Sutherland's son, Rossif) is solid but the for me, Molina is the centerpiece. He's very human. I get a strong Maigret vibe, and I would like to see him play Georges Simenon's French inspector.
The other distinctive thing about this series for me is the plotting. There's an over-arching mystery, involving a missing indigenous girl, from Three Pines. But the eight episodes are constituted of four two-parters. The 'main mystery' is woven throughout the eight episodes, but it doesn't jarringly intrude on the 'mini-mysteries.' Most shows mix that main story line in at various points here and there. This is a formula, and it works very well. I think I quite like Alfred Molina's performance, and Three Pines.
2) ARNOLD ZECK is Nero Wolfe's Professor Moriarty. He appears in three novels. I listen to Michael Prichard's terrific readings of the Wolfe books, throughout the year. I pretty much know all of the Wolfe corpus by heart, and I can listen to them as background, as well as for the work commute. I never tire of the cast of characters. I just finished (yet again) the first Zeck novel, And Be a Villain, and started the second, The Second Confession.
I like this trilogy, in which there is a mystery to be solved in each book – it's not just Wolfe and his nemesis. I set one of my own Archie Goodwin 'solo' stories during the time-period of the third novel. There is no other recurring villain in the Corpus, but Stout did a good job giving us this one. I'm not gonna drop any spoilers here. A Right to Die is a follow-up to Too Many Cooks, though there's no real damage if you read them out of order. And I always recommend reading A Family Affair as late as you can, since it has a major impact on one of the regular characters. You can read the Corpus pretty much in any order you like. But I do strongly suggest reading the three Zeck books in order (And Be a Villain, The Second Confession, and In the Best of Families). It definitely matters. I think I'm a big fan of the Arnold Zeck trilogy.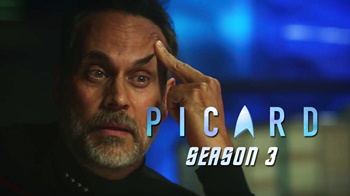 3) STAR TREK: PICARD – SOME SPOILERS HERE – YOU HAVE BEEN WARNED – I struggled through the slow-paced season one. It got much better when Jeri Ryan made a splash appearance. I liked season two better, as Q is my favorite character in the entire Trek-Verse. But Picard's childhood angst issues slowed the show down considerably. It was a drag on season two.
There was an 'Are you kidding me? What cheese" moment in episode two of season three that was like bad fan fiction. But otherwise, season three has been terrific. Well-paced, some terrific guest stars – new and old – and the emotional elements aren't whiny self-angst stuff (well, not much of them). The show is, overall, having its most solid season and, hopefully, will finish on a strong note. Todd Stashwick is a treat as Captain Shaw. And his scene in the holodeck is an All-Time great Star Trek scene. It could have gone on for five more minutes and been even more amazing. I think that season three of Star Trek: Picard is the best one.
4) Back to with Wolfe – SIDNEY GREENSTREET was a good actor. He's best known as The Fat Man, Caspar Gutman, in Bogart's The Maltese Falcon. A stage star in England, it was his first movie, at age 62. Nine years later he starred on radio in The New Adventures of Nero Wolfe. It ran for one, twenty-six week season, and was not renewed.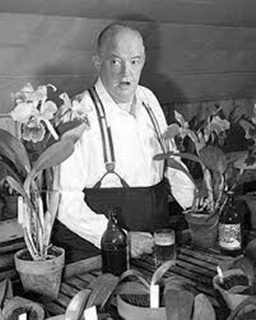 In John McAleer's definitive biography of Rex Stout, both he and Stout both praise Greenstreet in the role. They're both wrong. Simply totally wrong. Stout thought Greenstreet a splendid choice. McAleer himself writes that "Greenstreet did, in fact, fill every reasonable expectation." After reading his totally inaccurate assessments on multiple aspects of the show, I wouldn't trust McAleer's opinion on breakfast cereal. Greenstreet plays Wolfe as Caspar Gutman, not as the character in Stout's books. He's cranky, laughs like a fool, and is exactly like a caricature of Wolfe would be.
The plots, dialogue, and characterizations, are all bad Stout. I've adapted a couple of the radio shows into actual short stories, and they've taken extensive reworking and rewriting to resemble Stout's stories. I've seen more Greenstreet movies than most folks – I'm a fan. But his Nero Wolfe radio show was a bad one. The later Canadian series starring Maver Moore was much more authentic, and simply, better. Wish there had been more episodes. I think that Sidney Greenstreet was a terrible Nero Wolfe.
5) I saw Ant Man and the Wasp: Quantumania, this week. I'm gonna just call it Ant Man 3 for this bit. I really liked the first one. Just a fun Marvel movie. The second one wasn't as good, but it was still pretty good. The third one is fine, but didn't make me want to watch it again. The trailers were low on the humor, which is what sets this series apart and is, I think, its strength. The movie itself had more humor than the trailers led me to believe, so that was a plus. Visually, it's not your typical Marvel movie. In fact, it seemed like playing Elder Scrolls Online. Which I do.
The movie was fine, but my least favorite of the three. I was very excited to see the Guardians of the Galaxy 3 trailer. I love that series, and the new one looks fun. I wasn't a big fan of Indiana Jones and the Kingdom of the Crystal Skull. I saw it at the theater and haven't re-watched it yet. But the new trailer looked pretty good, and I felt a little of that Indy magic. So, that was a nice surprise. I think Ant Man Quantumania is an okay Marvel movie, and I'm excited for Guardians of the Galaxy.
Things I Think I Think
10 Things I Think I Think: March 2023
---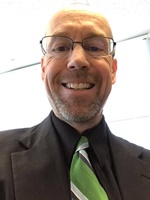 Bob Byrne's 'A (Black) Gat in the Hand' made its Black Gate debut in 2018 and has returned every summer since.

His 'The Public Life of Sherlock Holmes' column ran every Monday morning at Black Gate from March, 2014 through March, 2017. And he irregularly posts on Rex Stout's gargantuan detective in 'Nero Wolfe's Brownstone.' He is a member of the Praed Street Irregulars, founded www.SolarPons.com (the only website dedicated to the 'Sherlock Holmes of Praed Street') and blogs about Holmes and other mystery matters at Almost Holmes.
He organized Black Gate's award-nominated 'Discovering Robert E. Howard' series, as well as the award-winning 'Hither Came Conan' series.
He has contributed stories to The MX Book of New Sherlock Holmes Stories – Parts III, IV, V, VI and XXI.
He has written introductions for Steeger Books, and appeared in several magazines, including Black Mask, Sherlock Holmes Mystery Magazine, The Strand Magazine, and Sherlock Magazine.