Random Review: "Reconciliation" by Fredric Brown
Random Review: "Reconciliation" by Fredric Brown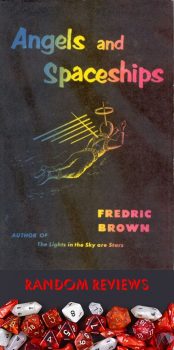 Fredric Brown was known for doing two things quite well. He was a master of the twist ending, science fiction's O. Henry, if you like, and he was prolific with extremely short stories, flash fiction in modern parlance. Combining the two is not particularly easy, but since one aspect of flash fiction is "its ability to hint at or imply a larger story," according to Robert Swartwood, the fact that the author needs to use words sparingly means that they have to imply a great deal of the plot, characters, and setting, leaving the stories rife for misinterpretation or misdirection.
One of Brown's pieces of flash fiction is "Reconciliation," which first appeared in Browns' collection Angels and Spaceships. In only 311 words, Brown tells the story of a couple whose marriage is falling apart. John has come to view his unnamed wife as someone who only married him for his money and hangs around with women whom he dislikes. His wife denies that his money has anything to do with their relationship, but feels humiliated by the fact that John has had an affair and is positive that he will have future affairs, a fact that he confirms.
Brown has captured the vitriol and hate of two people stuck in a relationship that can only be headed for an ending, whether separation, divorce, or murder.
And then, Brown throws in a complete non sequitur, the sort of thing that is often joked about as a way for an author to extricate themselves from a plot when they can't figure out the ending.  Although Brown doesn't quite write "and then the sun went supernova," he does describe a nuclear explosion that immediately blinds the characters and leaves them only a moment to view each other as humans instead of hated antagonists and find a split second to reconnect on an emotional level before their lives are ended by the blast.
In many fewer words than this article, Brown tells a preapocalyptic story that focuses on the individual, completely divorced from the ongoing geopolitical debates that must have been occurring prior to the explosion that ended their argument. Within those few words, Brown had to imply not only the background of their disintegrating relationship, but also the world in which they were living. He does this so successfully that long after the reader finishes the story, they will still be filling in the gaps that Brown intentionally left in his effort to streamline his language for the story.

---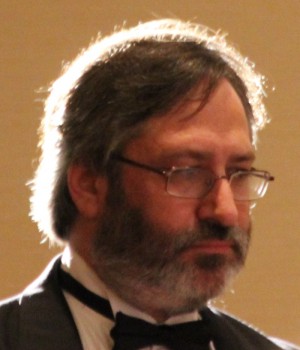 Steven H Silver is a nineteen-time Hugo Award nominee and was the publisher of the Hugo-nominated fanzine Argentus as well as the editor and publisher of ISFiC Press for 8 years. He has also edited books for DAW, NESFA Press, and ZNB. His most recent anthology is Alternate Peace and his novel After Hastings was published in 2020. Steven has chaired the first Midwest Construction, Windycon three times, and the SFWA Nebula Conference 6 times. He was programming chair for Chicon 2000 and Vice Chair of Chicon 7.