Random Reviews: "The Birth of A.I.," by Cynthia Ward
Random Reviews: "The Birth of A.I.," by Cynthia Ward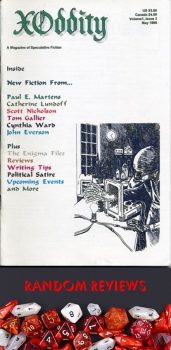 Sometimes the roll of the dice produces a story that isn't really all that easy to discuss. This week's story, "The Birth of A.I," is a (very) short humorous story about the birth of artificial intelligence by Cynthia Ward. The story originally appeared in the third issue of Xoddity in 1998.
Ward's story is quite short, taking up about a page, and it mostly a set up for a punch line, although it doesn't quite qualify as a shaggy dog story. The story also suffers from the fact that, written in 1998, computing power and the advance of artificial intelligence evolved in a very different manner than the enormous mainframes Ward discusses in her story.
The scientists in Ward's story have been attempting to create a machine that can pass the Turing test, although the story doesn't present it in those terms. Essentially they want to make a computer that has the same level of intelligence and sentience as a human being. When the story opens, they are on the verge of succeeding and Dr. Maria Denhurst is pondering what the artificial intelligence will be like and how it will react.
The last line of the story isn't necessarily predictable, except that taking up only a page, the typography of the punchline causes it to jump out at the reader, which has a tendency to ruin the joke once the reader is far enough along in the set up to understand the general point the tale is trying to make.
While a nice piece of fluff, the story's major redeeming quality is that Ward doesn't attempt to stretch the set up out before throwing in the punchline.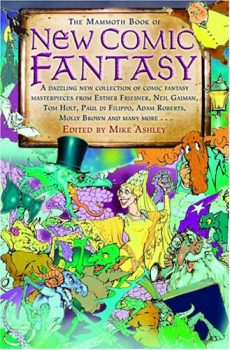 ---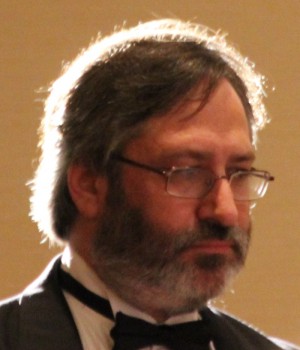 Steven H Silver is a nineteen-time Hugo Award nominee and was the publisher of the Hugo-nominated fanzine Argentus as well as the editor and publisher of ISFiC Press for 8 years. He has also edited books for DAW, NESFA Press, and ZNB. His most recent anthology is Alternate Peace and his novel After Hastings was published in 2020. Steven has chaired the first Midwest Construction, Windycon three times, and the SFWA Nebula Conference 6 times. He was programming chair for Chicon 2000 and Vice Chair of Chicon 7.