Goth Chick News: Horror, Humor and Porn – What More Could We Ask…?
Goth Chick News: Horror, Humor and Porn – What More Could We Ask…?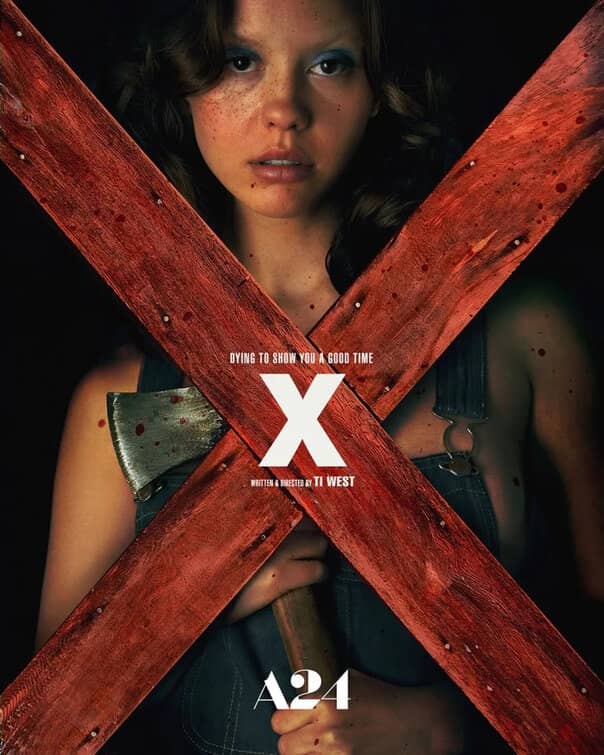 It's as if Hollywood, or at least director Ti West, finally granted Black Gate photog Chris Z's greatest wish.
Though his suggestions for movies I need to review have never it past the Big Cheese John O ("We do NOT work blue at Black Gate"), Chris Z takes enormous pleasure in creating fake email accounts and sending in suggestions like, "Please have Goth Chick review Zombeavers!" or "I'd love to read Goth Chick's take on Zombies vs. Strippers!" Never mind that even if I had an inclination to accommodate Chris Z's suggestions with more than an eyeroll, getting my hands on these movies requires using my credit card number in places it definitely shouldn't be left on its own.
So, color me shocked when I learned about the movie X and the fact I could actually pull up into my local AMC Theater and see it, which I fully intend to do ASAP.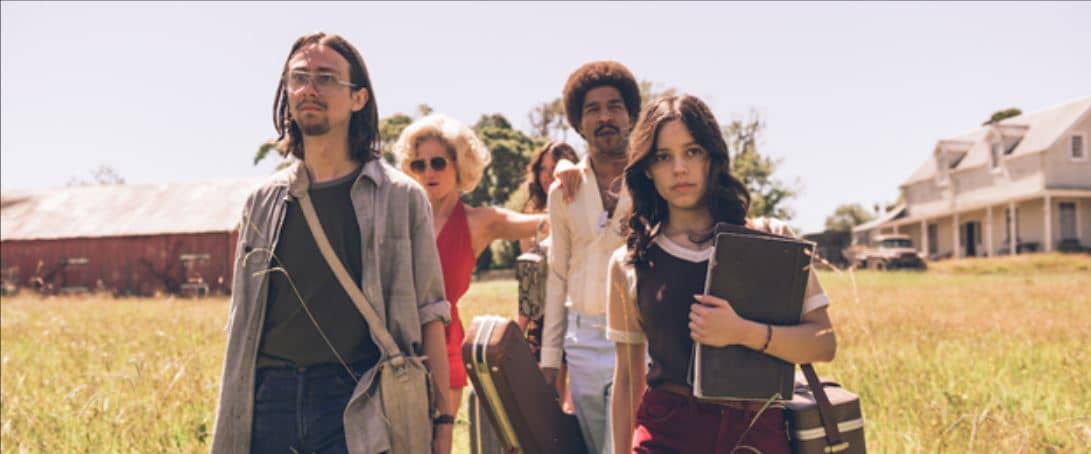 The movie title says it all. X combines the cheesy porn movie scene of the late 70's with the hack-and-slash of Texas Chainsaw Massacre. In fact, West has purposely laid down a TCM vibe throughout, while making direct references to several other classic horrors.
Polygon sums it up nicely:
In 1979, strip-club owner Wayne (Martin Henderson) decides to gather a group of friends, employees, and a couple of idealistic filmmaking-enthusiast tagalongs to shoot a porn film that will make them all famous. There's Wayne's girlfriend Maxine (Mia Goth), Bobby-Lane (Brittany Snow), and Jackson (Scott "Kid Cudi" Mescudi), who will star in the film. Of course, this won't be just any old porn film. As writer, director, editor, and cinematographer R.J. (Owen Campbell) explains, he's here to prove that it's "possible to make a good dirty movie." He's ready to employ avant-garde techniques and everything, and he's brought along his girlfriend Lorraine (Jenna Ortega) as boom-mic operator. Of course, given that this is a ragtag production, corners are cut — most notably, the cast and crew are staying at a remote farmhouse owned by an elderly couple who are supposedly unaware of what they're planning to do. Soon enough, bodies start dropping.
X is produced by award-winning indie film company A24 who premiered it to very positive reviews at the 2022 SXSW Festival on March 13. Though many films which first go before the public at SXSW are months away from being seen by mainstream audiences, A24 applied their standard damn-the-torpedoes approach and already teed up X for wide release on March 18th.
RogerEbert.com calls X, "an icky good time," and "a clever formal experiment, but one that plays like a feature-length joke for horror fans and filmmakers rather than offering a distinct perspective."
In keeping with the theme, here's the red-band (i.e. NSFW) trailer for X.
A24 is betting big on X. Earlier this month it was revealed that a prequel film was shot back-to-back in secret with the first film. Also written and directed by Ti West, the photography for Pearl took place in New Zealand, and upon Pearl's official announcement was already in the post-production stage. Goth once again stars.
Though it isn't the first time the genres of horror and adult film have crossed, it may be the only time they did so in the main stream.
Chris Z is downright giddy…