I Know That Actor (follow me on FB!)
I Know That Actor (follow me on FB!)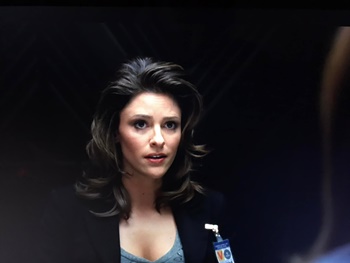 If you follow me on Facebook, you know that I enjoy posting in an ongoing series I call I Know that Actor. It started a year or two ago, as I was re-watching Columbo periodically. I love that show – and one of my favorite things about it is the wide-ranging guest stars. I'd see Robert Stack in this episode. And then, Leonard Nimoy in the next. Hey, that's Jose Ferrer! And isn't that Jane Greer? Man, Martin Sheen was young in that one! And I would snap a screen shot on my phone, or find a pic on the internet, from that episode.
I'd say a bit about them: mostly other roles I liked them in. Columbo was a Who's Who of stars. And various FB friends would leave comments – often some other show or movie that person had been in. The posts and the discussion are always positive, and information is shared. I like adding something that isn't negative to FB.
I watch/re-watch a lot of shows with guest stars, which feeds this game: Monk, Psych, Suits, House, Leverage, Burn Notice, In Plain Sight, Royal Pains (USA shows shared a lot of folks), Star Trek: Discovery -I've probably done a couple hundred posts.
I was watching an episode of Bones on Sunday. (There was certainly more mystery there than could be found on who was winning the Bucs-Eagles game), when I recognized a voice. Sometimes I get it on my own: often I have to use IMDB, which I keep open on my phone. It was Scott Michael Campbell, Mike's priest buddy on Suits. And then, David Meunier. I didn't now his name, but I knew he was Johnny Crowder on Justified. He was also on Bosch (I'll mention multiple shows that I like, when applicable).
And then, a third: Karina Logue played a very memorable character on one episode of In Plain Sight. And one episode of Longmire. And also Vegas – a short-lived show I enjoyed. And here's Justified again (my all-time favorite show). Somebody else will mention she was on an episode of NCIS. There was actually a fourth, with a Devious Maids tie-in, near the end.
So, I'll do three (or four) separate posts, with a screen shot for each, and there will be a few comments, and a few likes. I enjoy the sharing and community feeling of these posts. FB could use more of that.
Here are a few samples:
I Know that Actor – You've seen Michael B Silver here in this feature, several times before.
Silver has appeared in an episode of a lot of shows. Most recently, SWAT.
Here on Suits, he is an ethically challenged member of the bar association's ethics board. He's usually at least a little likable. Not quite so much here.
He was fun as a sports agent in a recurring role on Royal Pains. I liked him on ER as a doctor. Monk, In Plain Sight, Bosch, Perception, The X-Files, Body of Proof, Bones, Nip/Tuck – always glad to see him show up. And he's been on a bunch of popular shows I haven't watched, like NYPD Blue, and Judging Amy.
He was in the forgettable pilot for Marlowe, which updated Raymond Chandler's PI to modern times. Starring Jason O'Mara, it didn't get picked up.
One of my favorite modern day supporting actors.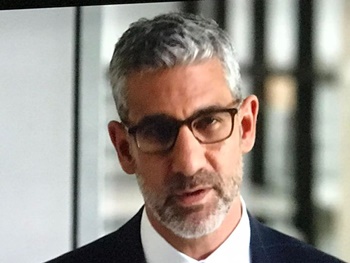 I Know that Actor (IKtA)– And, we're back for a 2022 season of those faces you recognize – but may or may not know their names.
I'm still watching the occasional episode of Bones. I'm up to the beginning of season four. Andrew Buchan was in a two-parter set in the UK to start things off. He excelled in Broadchurch, and was in John Malkovich's The ABC Murders.
But here in episode three, it's Jill Wagner! Wagner is a Hallmark staple, making regular movies, Christmas movies, and starring in the ongoing Mystery 101 series (created by Lee Goldberg). She reminds me of another IKtA face, Tricia Helfer.
Here, Wagner is the costar/'bait' on a 'Gotcha' tv show. She's also a primary suspect.
I Know that Actor – For me, one of the joys of watching Columbo is identifying the array of guest stars. That's one of the many attractions of Psych, as well.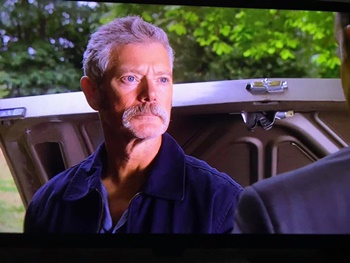 Season four, episode five's 'Shawn gets the Yips' includes Stephen Lang. I immediately recognized him as Ike Clanton, from Tombstone.
"Listen, Mr. Kansas Law Dog. Law don't go around here. Savvy?
As I mentioned, it's mostly posts from TV shows – ones that have already finished their runs. But I watch shows that tend to have lots of guest appearances. When I start a new show, a new round of the informal series starts. Long-running shows like House, and Bones, provide plenty of posts. It's fun.
If you like any of the shows I mentioned – or you just find me fascinating person in general – like me on FB and check out the series. I'm going to cover another favorite, The Adventures of Brisco County, Jr., eventually. And I think when my son and I are done with Suits, we're going to try White Collar (haven't seen that). I think there are going to be lots of posts for that show.
---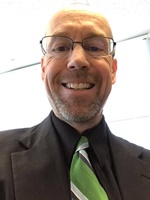 Bob Byrne's 'A (Black) Gat in the Hand' made it's Black Gate debut in the summer of 2018 and will be back yet again in 2022.

His 'The Public Life of Sherlock Holmes' column ran every Monday morning at Black Gate from March, 2014 through March, 2017. And he irregularly posts on Rex Stout's gargantuan detective in 'Nero Wolfe's Brownstone.' He is a member of the Praed Street Irregulars, founded www.SolarPons.com (the only website dedicated to the 'Sherlock Holmes of Praed Street') and blogs about Holmes and other mystery matters at Almost Holmes.

He organized Black Gate's award-nominated 'Discovering Robert E. Howard' series, as well as the award-winning 'Hither Came Conan' series.
He has contributed stories to The MX Book of New Sherlock Holmes Stories – Parts III, IV, V, VI and XXI.
He has written introductions for Steeger Books, and appeared in several magazines, including Black Mask, Sherlock Holmes Mystery Magazine, The Strand Magazine, and Sherlock Magazine.