Goth Chick News: Werewolves Within Game Crossover Hits Theaters July 2
Goth Chick News: Werewolves Within Game Crossover Hits Theaters July 2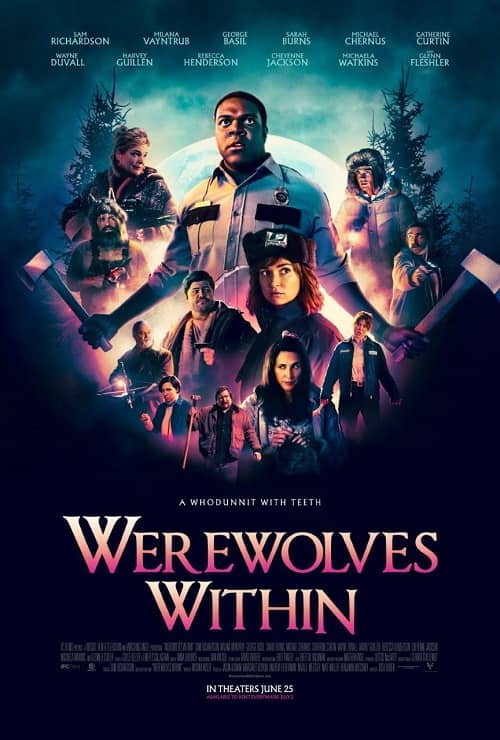 It's probably no surprise to anyone that the FX series What We Do in the Shadows is one of my favorite shows ever. Each 30-minute episode has me literally crying laughing, and I've watched seasons 1 and 2 on demand multiple times while I wait for the release of season 3 in September. Something about mixing horror and comedy, ala American Werewolf in London or Zombieland just works for me.
A first look at the trailer for Werewolves Within makes me think this will be a film to go see in the theaters. I mean, I used to go see everything in the theaters. But being stuck at home for the last year has made a lot of us antisocial, and I find myself weighing the worthiness factor of a film before deciding where to see it. Such as, "is this film worthy of me putting on real clothes and sitting in the vicinity of other people I'm not related to?" And why do I think Werewolves Within is worthy? First of all, its origin story is kind of cool.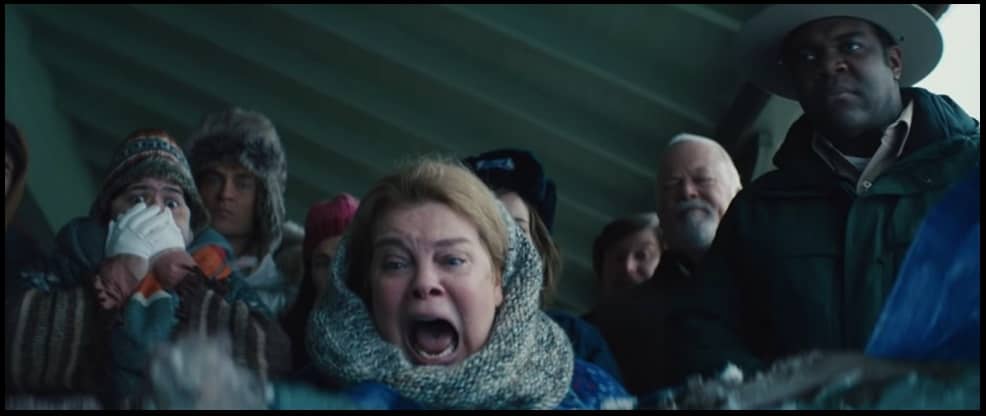 It all started back in 1986 in Mikhail Gorbachev's Russia near the end of the Cold War. At Moscow State University a young psychology student, Dimitry Davidoff, was trying to cram two years of college into one, while teaching high-school students interested in his subject. With such a demanding timeline, Davidoff needed to find a way to make the research that he was doing for his term papers palatable to a young audience. The result wasn't (yet) Werewolf; it was a parlor game called Mafia.
The rules are simple. Eight or more people sit in a circle. Two people are in the know, with one always lying and one always telling the truth (aka the informed minority). Everyone else's job is to figure out who is who (aka the uniformed majority). The game caught fire on college campuses and quickly leapt across the ocean. Along the way, dozens of variations arose and one of them was to change the mafioso of Davidoff's original game, into a werewolf. The informed minority is the person who is the werewolf, and the village psychic who can identify him. Everyone else is a villager trying to identify the werewolf before they are eaten and leave the game.
And that is how the simple truth vs lies role-playing game of Werewolf, sans cards, dice or books, came to be.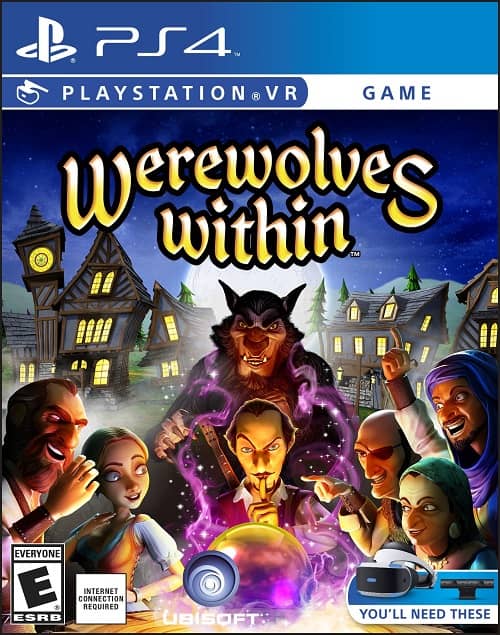 Fast forward to 2016. Game developers at Red Storm Entertainment who played Werewolf in college, decide that it would make an outstanding VR game. They set about creating a virtual version of Werewolf that ultimately ends up on both the Playstation 4 and the PC. In their game, published by Ubisoft, players connect with each other online and are represented in a virtual environment via avatars.
The Playstation version, released under the name Werewolves Within did moderately well. The PS4 had technical issues which interrupted gameplay, and it's ultimately a 1-person game unless enough people are online and interested in joining the virtual setting. You can find it in the bargain bins now for around $12. However, when it was first released it enjoyed an immediate popularity due to the simplicity of the rules, which was basically to lie like crazy (if you're the wolf or the "seer") or try to identify the liars if you're everyone else. It's not hard to imagine the hilarity that could ensue.
It was while Werewolves Within was enjoying popularity during its first year of release, that Ubisoft Film and Television, an offshoot of Ubisoft game publishing, decided it was time to jump on the game's success and make it into a movie. They had done this once already, two years earlier, with their first feature film / game crossover, Assassins Creed.
Which brings us to now. Werewolves Within, the 1986 parlor game is about to be released as a movie which happens to star one of my favorite actors from What We Do in the Shadows, Harvey Guillén. Sam Richardson (Marvel's M.O.D.O.K., Veep) and Milana Vayntrub (This Is Us, Robot Chicken) play a forest ranger and a mail carrier in the small town of Beaverfield. The whole place is about to be snowed in and one member of the town is a very hungry werewolf. IMDB categorizes Werewolves as "comedy, horror" and I sincerely hope the trailer isn't showing the best parts, because it looks like it could be fun.
Werewolves Within opens in theaters July 2nd.