What I'm Reading: May 2021
What I'm Reading: May 2021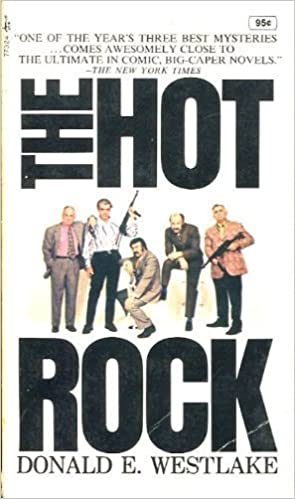 I've been taking advantage of listening to some audio books throughout the day – I only listen to unabridged versions, unless it's a book I've read before, and know well enough that leaving parts out is okay. I don't really care for abridgments – in addition to the usual reading. Helps the day pass faster, and lets me get to more things.
DORTMUNDER (Donald Westlake)

I think that Donald Westlake is one of those authors who is more respected than popular. He wrote a lot of good books, but he's not generally well known. But people 'who know' like Westlake. I'm most a fan of his caper/heist books. I think he is to those what Ed McBain is to police procedurals.
Westlake can write over-the-top comedy, and understated funny. And he can mix the two in the same book. John Dortmunder appeared in fourteen books between 1970 and 2009, as well about a dozen short stories. Dortmunder is a pessimistic thief who continually runs into amusing (though not to him) obstacles. Exasperated, he continues forward, moving inexorably towards the next speed bump; or concrete wall in the road. The humor is not overtly screwball, but Dortmunder's exasperation can be laugh out loud.
Dortmunder usually puts together a team, and the recurring characters add to the series. I love how Murch describes the route he is going to/did drive; even if it's just coming from his house to a meeting. Dortmunder and group are after an emerald in the first book.
As Westlake wrote in a Mysterious Press introduction:
One day in 1967 I was wearing my Richard Stark hat, looking for a story to tell about my man Parker, and I thought, he reacts badly to frustration, what if he had to steal the same thing four or five times?  I started to work it out, then realized the idea was only comic and Parker wouldn't stand for it.  But I still liked the notion, and even–once it was comic–saw how to make it six thefts of the same elusive item.  So I'd do it that way.

But if it wasn't Parker, who was it?  Who was this guy, dogged but doomed, and what was his name?  Without a name, I couldn't see him, and until I could see him, I couldn't write about him.

For a long time I just couldn't think of the right name, and then one day, I was in a bar–the only time in my life–and one of the neon beer logos on the back-bar said "DAB–Dortmunder Action Bier," and I said, "That's what I want, an action hero with something wrong with him," and John Dortmunder was born.
Parker books are about as light-hearted as Apocalypse Now. Westlake gave us something completely different – and totally fun – with Dortmunder.
I enjoyed The Hot Rock so much that I immediately borrowed another book from Overdrive. Number two, The Bank Job, wasn't available, so I got the third, Jimmy the Kid. In this one, the gang follows the plot of a fictitious Parker novel by Richard Stark (Westlake's pen name for those books), for a job. Dortmunder says that the book "sounds like crap." That's hilarious!
Dortmunder reminds me a bit of Bail Bond Dodd, from Norbert Davis (who is on my hardboiled Mt. Rushmore). And I think that this series influenced Lawrence Block's 'Burglar' books, featuring Bernie Rhodenbarr (subject to one of Hollywood's worst adaptations). Davis-Westlake-Block: that's a pretty good lineage right there.
I plan on reading quite a bit of Dortmunder in the coming months. I definitely enjoy them more than the dour Parker novels. There are some writers who do amusing (but not dumb humor) mystery or adventure well: such as Len Deighton, and Gregory MacDonald. Westlake is the best of the 'modern' bunch. Recommended. And I'm going to check out the film, with Robert Redford. And there's also a graphic novel of The Hot Rock out there.
COLE & HITCH (Robert B. Parker)

Last week, I wrote about the movie Appaloosa, based on the first of Robert B. Parker's Western series. I have a library card, and I use Overdrive to get ebooks and audio books. I also have kindle unlimited, and audible, but Overdrive is free. The downside is you have to work with what's available. Parker wrote four novels featuring the roving lawmen, Virgil Cole & Everett Hitch. I listened to Appaloosa, Resolution, and Blue-Eyed Devil as audio books. Book three, Brimstone, is on hold and I'll back fill that one when it's available. I don't read/watch a lot of Westerns, but I enjoy good ones. And Cole & Hitch are just that.
If you've read his Spenser, or Jesse Stone books, you know that Parker is a good writer. Sunny Randall is on my ever-growing list to get to. I like Cole & Hitch. Frankly, I don't know why Virgil puts up with Ally, who is a shrew with pretensions – and a combination whore and slut – but she's the third main character. Otherwise, each book is entertaining (she really annoys me).
Robert Knott co-wrote the screenplay for Appaloosa, and was chosen to continue the novels. He wasn't a writer, and his first outing, Ironhorse, was a plodding, meandering book. It was the first one I wanted to hurry up and end. However, the next two were much better, with the plots and descriptions tightened up. I'm enjoying the series as I currently listen to book eight, Blackjack. Book ten came out in 2019.
PARKER (Richard Stark/Donald Westlake)

My Dortmunder discovery started because I finally got around to watching the three Expendables movies. They are fun throwbacks to the ac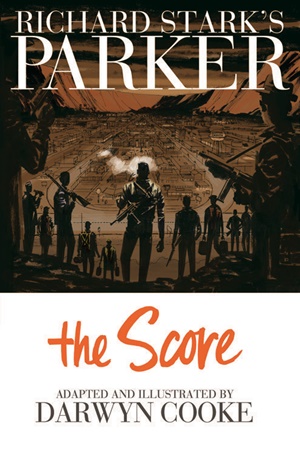 tion blockbusters of my younger days. I quite enjoyed them. Jason Stratham co-leads with Sylvester Stallone. I then decided to watch Stratham's Parker. Parker, of course, is the star of twenty four novels appearing between 1962 and 2008.
The series had been adapted for movies many times, with films made in Germany, France, and Japan. The character's name was always changed until Stratham's effort, retaining 'Parker.' It's not bad, but it doesn't feel like Westlake's character. Similar to how I enjoyed Solomon Kane, but it was a far cry from Robert E. Howard's writings.
I mentioned the film in a FB group, and my buddy Frank Schildiner told me to try Dortmunder. Which, as you read above, I did. But first, I took a recommendation and read the four Parker graphic novels from IDW. Darwyn Cook adapted and illustrated The Hunter (novel #1), The Outfit (#3), The Score (#5), and Slayground (#14). Also included in the series were condensed versions of The Man with the Getaway Face (#2), and The Seventh (#7).
Westlake passed away before The Hunter was published, but Cook had consulted with him, and had received permission to continue the series. There were even more in the works, but Cook died in 2016.
The graphic novels are more faithful to the original books than the movies have been. All four are free via kindle unlimited, and absolutely worth reading for Parker fans. Parker is a ruthless, merciless, unforgiving, SOB, and I find him hard to root for. He's an evil guy with a code of honor, which makes him slightly more likable than the slime bags he's after in the books. But I much prefer the Dortmunder, and comedic heist books, to Parker.
Parker greatly influenced Max Allen Collins' Nolan. I like Nolan more than I do Parker. And that series returned last December after a three-decade hiatus.
Leverage (which I wrote about here) features a thief named Parker. I asked creator Dean Devlin if that was a tip of the hat to Westlake and his character – I'm not totally sure from his response, but I think he said 'Yes.' I definitely can see it; especially her early loner persona.
If you like Parker, the graphic novels are excellent. You probably won't be crazy about the movie, but it's not a bad hardboiled heist film, with some of the toughness of the book. Though, not a lot, honestly, of the rest. Jennifer Lopez looked like she was passing gas for most of the movie, and wasn't very good casting.
BERNIE MANUELITO, JIM CHEE & JOE LEAPHORN (Annie Hillerman)
I did a three-part series espousing the merits of Tony Hillerman's wonderful Navajo Tribal Police books, featuring Joe Leaphorn and Jim Chee. A couple years ago, I read Spider Woman's Daughter, which his daughter Anne Hillerman wrote, continuing the series. I am a huge fan of Tony Hillerman's Landscapes, a book she co-authored, with breathtaking photos, and descriptions, of places in the series. It is my favorite coffee table book.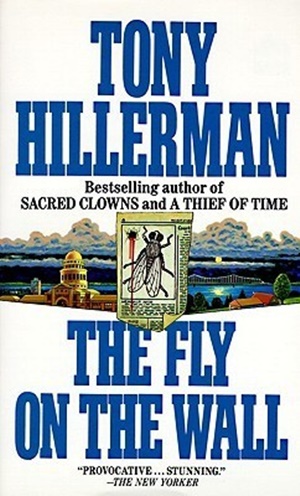 I was extremely disappointed and didn't bother moving on to the second book. But last month, I listened (yet again) to one of my all time favorite novels: The Fly on the Wall, by Tony Hillerman. Afterwards, I decided to try Anne's second book. I went ahead and listened to books two through five of her continuation. Not even 'meh.'
This is not the same Leaphorn and Chee series. She has made Bernie the center of things. And every book blathers on about Bernie's difficult relationship with her sister, and her aging mother. It's tiring. And Jim Chee is basically a wimpy husband now. The books do not echo the tone, or style, of Tony's. And since he was a Mystery Grand Master, and they were NYT best-sellers, they should. Anne Hillerman could have written her own characters – even put them in the Navajo Tribal Police and made it a spin-off – rather than take her father's series and turn it into something else.
Characters created by Clive Cussler, Robert B. Parker, Agatha Christie, Raymond Chandler, Rex Stout, and others, have been continued on by other writers. And with mixed results. But Anne is not automatically qualified to do so just because he father wrote the originals. And neither was Dirk Cussler, for that matter. It would have been nice to see one of the all-time great mystery/police procedural series' build on its legacy, rather than decline.
And partially lobotomizing Leaphorn did NOT improve the series. Gah.
THE FLY ON THE WALL (TONY HILLERMAN)

You know I try to be positive in this column. So, let's finish on an up note. I have long intended to write a lengthy piece on what Tony Hillerman intended to be his 'Great American Novel.' A task which he feels he failed at. But The Fly on the Wall, about a political reporter in an unnamed Midwestern capital in 1971, is still in my Top Ten favorite novels list. I've read it several times, and own the audio book, (well read by Erik Bergmann). I'm not going to say more about it here. Some day I'll get around to writing that essay on it. But it never disappoints. Just as none of Tony Hillerman's works ever do. Including his terrific autobiography, Seldom Disappointed. It's a period book, the same was Chinatown is a period film. But it still works for me, set in the early seventies.
---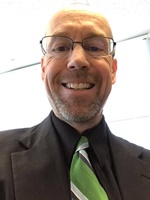 Bob Byrne's 'A (Black) Gat in the Hand' made it's Black Gate debut in the summer of 2018 and has returned annually since.

His 'The Public Life of Sherlock Holmes' column ran every Monday morning at Black Gate from March, 2014 through March, 2017. And he irregularly posts on Rex Stout's gargantuan detective in 'Nero Wolfe's Brownstone.'

He organized 'Hither Came Conan,' as well as Black Gate's award-nominated 'Discovering Robert E. Howard' series.

He is a member of the Praed Street Irregulars, founded www.SolarPons.com (the only website dedicated to the 'Sherlock Holmes of Praed Street') and blogs about Holmes and other mystery matters at Almost Holmes.
He has contributed stories to The MX Book of New Sherlock Holmes Stories – Parts III, IV,  V, VI and XXI.
He has written introductions for Steeger Books, and appeared in several magazines, including Black Mask, Sherlock Holmes Mystery Magazine, The Strand Magazine, and Sherlock Magazine.