Future Treasures: Dead Space by Kali Wallace
Future Treasures: Dead Space by Kali Wallace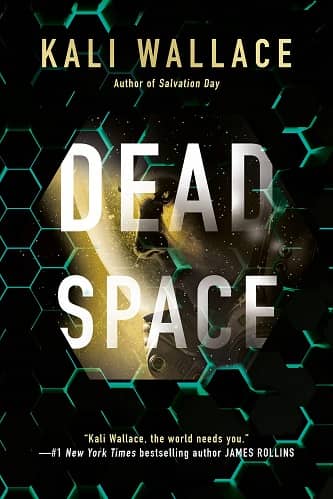 Kali Wallace is the author of Salvation Day (July 2019), which Jeff Somers at the Barnes & Noble Sci-Fi & Fantasy Blog called a "sci-fi horror thriller [that] looks do outdo the scares of Alien, and comes damn close."
Her new novel is Dead Space, and it got a rave from Publisher's Weekly ("a locked-room mystery set on an asteroid mining colony… a gripping, cinematic sci-fi thriller that readers won't want to put down.") I'm liking these comparisons to Alien, and mysteries set on mining colonies. I'm thinking I need to check this one out. Here's the publisher's description.
An investigator must solve a brutal murder on a claustrophobic space station in this tense science fiction thriller from the author of Salvation Day.

Hester Marley used to have a plan for her life. But when a catastrophic attack left her injured, indebted, and stranded far from home, she was forced to take a dead-end security job with a powerful mining company in the asteroid belt. Now she spends her days investigating petty crimes to help her employer maximize its profits. She's surprised to hear from an old friend and fellow victim of the terrorist attack that ruined her life — and that surprise quickly turns to suspicion when he claims to have discovered something shocking about their shared history and the tragedy that neither of them can leave behind.

Before Hester can learn more, her friend is violently murdered at a remote asteroid mine. Hester joins the investigation to find the truth, both about her friend's death and the information he believed he had uncovered. But catching a killer is only the beginning of Hester's worries, and she soon realizes that everything she learns about her friend, his fellow miners, and the outpost they call home brings her closer to revealing secrets that very powerful and very dangerous people would rather keep hidden in the depths of space.
Dead Space will be published by Berkley on March 2, 2021. It is 336 pages, priced at $17 in trade paperback, $11.99 in digital formats, and $24.50 for the audio version. Read a lengthy excerpt at the Penguin website.
See all our recent coverage of the best upcoming SF and fantasy releases here.