Future Treasures: Amid the Crowd of Stars by Stephen Leigh
Future Treasures: Amid the Crowd of Stars by Stephen Leigh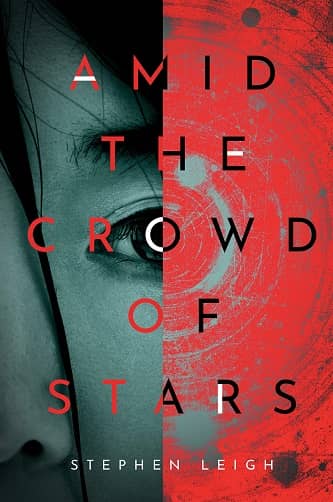 Stephen Leigh has had a long and successful writing career. I bought his debut novel Slow Fall to Dawn forty year ago. It turned out to be the opening volume in the Hoorka trilogy, an epic tale of space-faring assassins, recently collected in the handsome DAW omnibus volume Assassin's Dawn.
In the four decades since Leigh has published some 20 novels and over 40 short stories, including six volumes in the Ray Bradbury Presents series and, under the name S.L. Farrell, the Cloudmages Trilogy and three volumes of the Nessantico Cycle.
His latest, Amid the Crowd of Stars, is a far-future tale of alien infection on far-flung planets. It arrives in hardcover from DAW next week. Here's an excerpt from Publishers Weekly's starred review.
Leigh (A Rising Moon) puts an inventive spin on a familiar trope in this provocative tale of first contact set in the far future. Long before the novel's start, a devastating meteor strike cut Earth off from other colonized worlds, forcing the now isolated colonists to biologically adapt to their adopted outposts. Now Earth starship Odysseus visits one such outpost, the planet Canis Lupus, for the first time. The crew finds a populace eager to visit the ancestral home world they never knew — but potentially harboring diseases lethal to earthlings. As Terran exobiologist Ichiko Aguilar explores the planet, she discovers a culture divided into Mainlander clans and the Inish: archipelago settlers whose bond with the arracht, a sentient aquatic species indigenous to Canis Lupus, represents first contact between humanity and extraterrestrial life…. Exploring big ideas about interplanetary travel, this finely crafted sci-fi saga is full of both surprises and charm.
Amid the Crowd of Stars will be published by DAW Books on February 9, 2021. It is 352 pages, priced at $26 in hardcover and $13.99 in digital formats. Read an excerpt at Tor.com.
See all our recent coverage of the best upcoming science fiction and fantasy titles in our Future Treasures posts.