Goth Chick News: Hendrix Does It Again with The Final Girl Support Group
Goth Chick News: Hendrix Does It Again with The Final Girl Support Group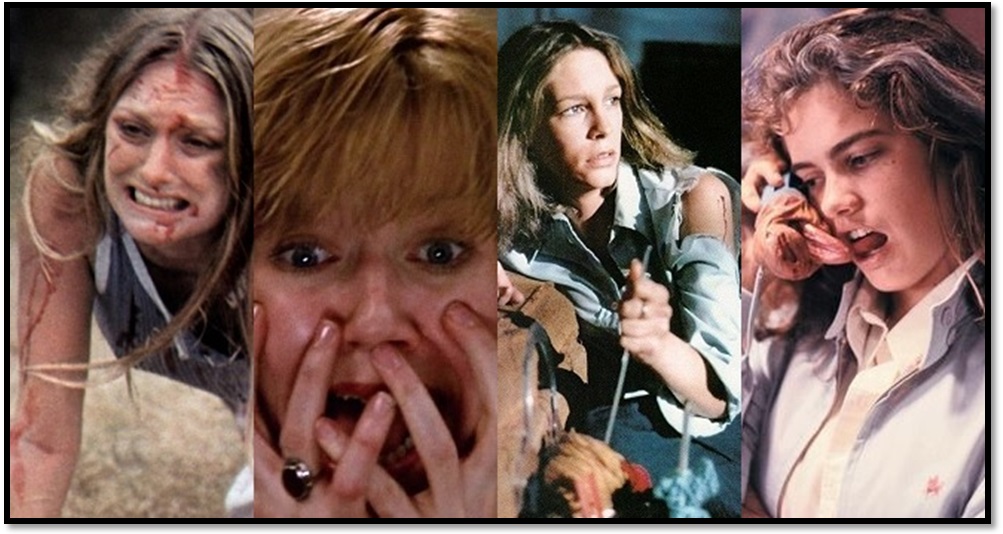 Final Girls
Back in 1992, medieval history researcher Carol J. Clover wrote Men, Women, and Chainsaws: Gender in the Modern Horror Film. Fascinated by film as just another iteration of the ancient art of oral storytelling, she theorized that horror fans are not closet sadists who relate to the violence and terror of the films. Instead, Clover argued the reverse: that horror films are designed to align spectators not with the (most often) male tormentor, but with the tormented female's suffering, pain, and anguish. The "final girl," as Clover calls the victim-hero, endures before finally rising up to vanquish her oppressor, with horror fans cheering her on.
Enter one of my favorite authors Grady Hendrix and his upcoming new novel The Final Girl Support Group. If you're trying to place the name you've definitely read about him before, here at GCN, when I talked about his previous releases, Paperbacks from Hell, My Best Friend's Exorcism and Horrorstör, to name a few. As he often does, Hendrix recognized a trend, as horror franchises went back to visit their "final girls" with characters such as Laurie Strode (Jamie Lee Curtis) in the latest Halloween installment, and Sidney Prescott (Neve Campbell) in Scream. When you think about it, nearly ever horror movie has a version of a "final girl," and Hendrix decided to tell us a story about what happened to them "after."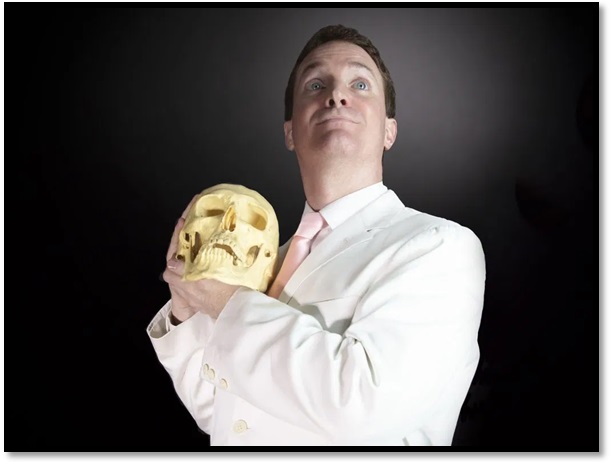 Grady Hendrix
The official synopsis for The Final Girl Support Group reads:
The women in the Final Girl Support Group have been in therapy together for decades – ever since one was attacked by a cannibal family in Texas, by a machete wielding maniac at summer camp, by an older brother who returned to settle scores on Halloween, by a lunatic who allegedly entered their dreams. These are the middle-aged survivors of the real-life crimes the slasher movies are based on. Some of them are addicts, some are in denial, and some have become motivational speakers. And now the final girls are mysteriously dying, one by one.
Here we can see Hendrix giving a nod to the final girls of Friday the 13th, The Texas Chain Saw Massacre, Halloween, and A Nightmare on Elm Street. And about a hot minute after news of The Final Girl Support Group hit the press, it was snapped up by Annapurna Pictures for series adaptation.
Not surprising, filmmakers have finally caught on the Hendrix's genius. His New York Times Best Selling novel The Southern Book Club's Guide to Slaying Vampires was optioned for series adaptation by Amazon Studios following a ten-buyer bidding war, and Hendrix himself is currently adapting his tale of a haunted Ikea, Horrorstör, for New Republic. Finally, My Best Friend's Exorcism is also headed for a Chris Landon produced adaptation over at Endeavor Content.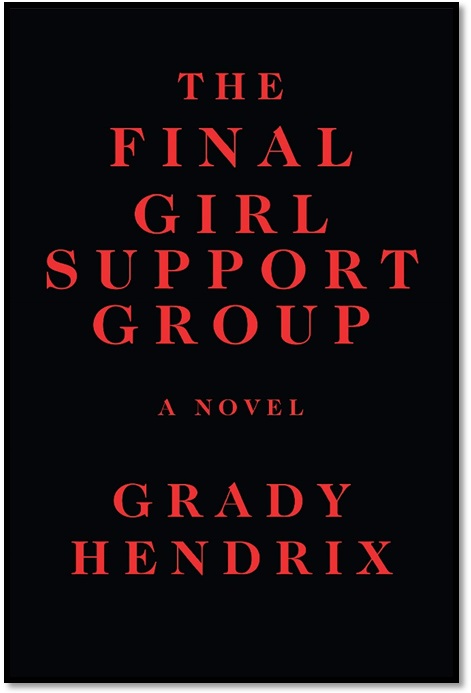 While we wait for Hendrix's visions to make it to screens big and small, the hardcover of The Final Girl Support Group will be published by Berkley, a division of Penguin Random House, on July 13, 2021. It makes me a little sad to see Hendrix part ways with Quirk Books which had been his primary publishing home up until 2020, as Hendrix sense of humor fit perfectly with the… well… quirkiness of Quirk Books. As most publishers want a minimum of two novels from their authors, a bit of digging turned up the news that indeed Hendrix has another novel lined up with Berkley which is "yet to be titled," for release in the summer of 2022.
There is clearly no rest for the wicked(ly funny).