Inherent Evil is Lazy
Inherent Evil is Lazy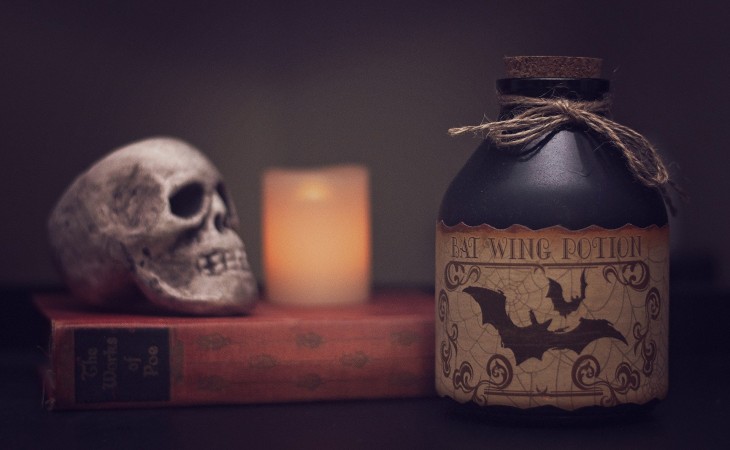 Image by socialneuron from Pixabay
Surely it cannot be controversial to say that the idea of inherent evil is just terribly lazy writing, right? The broad strokes and decidedly absent nuance that the idea of inherent evil necessitates is just that – broad and without nuance. No one has to think too hard about it. Why did that person do that? Well, because they're evil. That's all the explanation and motivation required for a character. Why did the orc attack the elf? Well, because orcs are evil. That's just what they are, and it's behind everything they do.
Yawn.
It's dull, overplayed, and it's terribly lazy.
The idea of an entire people/culture/race being inherently evil is equally as lazy. Why did that character do something? Well, because they're part of a race that is everything despicable. No other reason or motivation required. [Insert race] is just evil. End of. You can also see that this kind of narrative construction is exceptionally racist, too, right? World and cultures written in SFF might truly be made-up, but they do reflect real world ideas and modes of thinking. And the idea that an entire race is evil by virtue of their race is, well, racist.
And lazy.
And, happily, changing.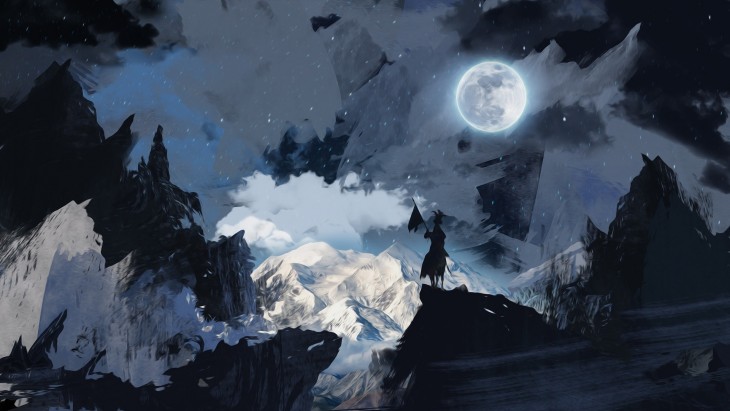 I bring all of this up, of course, because of the recent decision by Dungeons & Dragons to remove the tired trope of inherently evil races from their campaigns. Naturally, I think this is a fantastic idea, and long past due. There have been many essays tackling this subject over the years. To my shame, it's not really something I thought to much about as I devoured tale after tale of fantasy folks battling evil. Almost every fantasy novel I read moved along those lines. I, of a fair complexion and so usually able to find representation amongst the 'good' races, didn't think at all about how incredibly racist it was to cast an entire people as evil (or good) by virtue of their race, until I started reading essays criticizing the trope.
Things were changing, though, even as I was growing up, devouring SFF fiction at an incredible rate. I notice it now more than ever as I read. Nuance started creeping in. Villains became much more sympathetic. Inherent evil was slowly disappearing. It made for much more engaging stories, stories that challenged ma as the reader as well as entertained me. Slowly, genre started questioning itself and its conventions.
For me, personally, I find this a fantastic shift. One that books and even video games have long adopted. I've spoken at length about how in awe I am of the writing of video games of late. The latest (as of the writing of this post) God of War begins to unravel the idea of inherent evil. The gods are all evil. Except for Atreus, Kratos' son. Oh, and Freya, who helps the heroes with her sorcery. Oh, and Tyr, who was greatly beloved. And even Kratos himself, who is wrestling with the monster he once was.
Even Middle Earth: Shadow of Mordor and it's sequel Middle Earth: Shadow of War, steeped in the grandfather of inherent evil that is the world of Middle Earth, takes the idea of an inherently evil race – the orcs – and makes it much more nuanced. We see, instead, a people pushed to the edges of the earth, fighting for the right to reside in their own lands, beguiled by the promise of a life free from persecution at the hands of the elves, rangers and goodness knows who else. They will follow the Dark Lord, who promises them these things. They will also follow the Bright Lord, who promises the same.
Perhaps the greatest display of nuance vs inherent evil in video games can be found in The Last of Us saga. A two part (thus far) horror series that explores this nuance so thoroughly, it's almost – ironically – like being hit over the head with the concept. This series screams GREY so loudly, one's ears start to bleed. In the first game, we are made to fall in love with a man who survived the end of the world by virtue of perpetrating undisclosed evil against people – innocent or otherwise. In the second game, well, I won't speak more of it, though, as the second part was only just released recently, and I don't want to spoil it for anyone. Needless to say, the most evil person in the game isn't. That's all I shall say about that.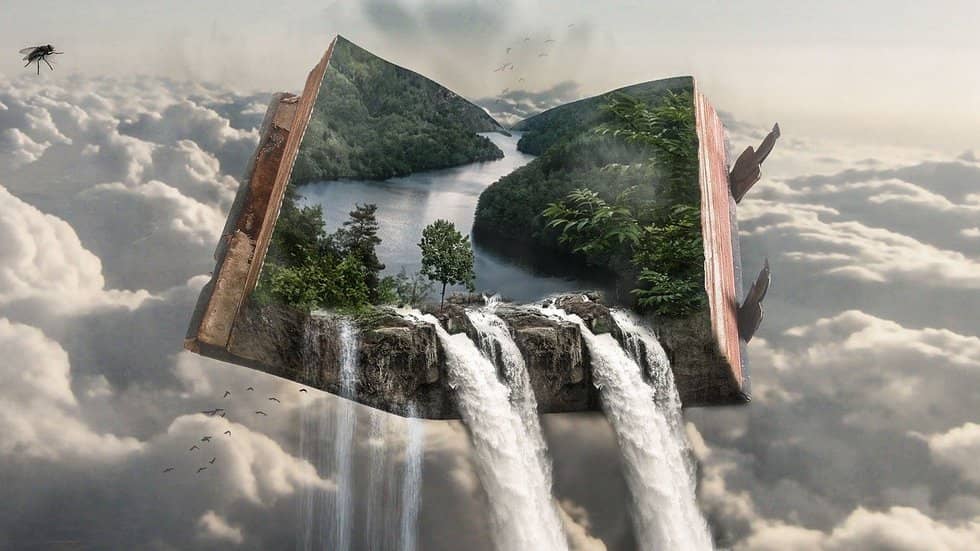 Image by Iván Tamás from Pixabay
Books, too, are picking up on this trend. Not all, mind. There are plenty of books that are old-fashioned in their racist interpretations of what race is and can be. Newly published books, even. However, I have been struck by the number of more recent books that take the idea of inherent evil and toss it out the window with the rest of the dross.
My first reading of Steven Erikson's Gardens of the Moon struck a deep chord with me precisely for this careful examination and rejection of the idea of inherent evil. I began that book despising Anomander Rake. By the end of that book, he was my favourite character. N.K. Jeminson is another who takes the idea of inherent evil and rips it up (to a point, of course. There's a lot to be said about the corrupting power of, well, power), turning the trope of light = inherently good, dark = inherently evil and flipping it all upside-down.
The idea that a race can be uniformly on one side of good or evil in SFF is a reflection of the real life idea that white folk are inherently better than BIPOC  (Black, Indigenous, People of Colour) folks. It's an old, outdated, racist idea that was reflected in our entertainment. Now that we have advanced past that stupid idea, it's time our entertainment does as well.
Given the current climate, it was almost inevitable that any creator would divest themselves of the idea that any race or culture would inherently be better than any other.  That Dungeons & Dragons did, unraveling decades of lore which stated otherwise, is admiral, beyond being the right move, and better writing.
Drow aren't bad just because they're dark. Orcs aren't terrible, just because they've been pushed to the edge of civilization. If we hold these to be true, it opens up a whole world of interesting characters, be they protagonists or antagonists. It permits a nuance, creates a level of narrative and exploration that is miles better than what was on offer before, and best of all, challenges the reader and writer both, more fully reflecting the reality we all face – but still safely and from a distance.
Like many changes, it was met with mixed reaction. Many praised the move. Many others whined about the change, claiming this 'wasn't their D&D.' Which, I guess, if not being racist isn't your jam then, congrats for outing yourself, I guess.
But beyond being racist, inherent evil is just plain lazy writing. It robs a story of nuance, it provides an easy out for writers regarding plot and motive and, frankly, it's boring. Lazy writing is always boring.
"Why did the antagonist do what they did?"
"Because they're eeeeeeevil."
Dull. Boring. Lazy.
Writers unable to properly examine their stories are getting left behind for better, more thoughtful creators. That is, I think, making genre as  whole entirely more robust, diverse and interesting. Dungeons & Dragons did the right thing.
Inherent evil has long been criticized for its racist implications. It's time we acknowledged this and shifted over to something more nuanced, more clever, more interesting, and more skillful.
Inherent evil is racist, and lazy. We ought to have left it behind a long time ago.
I'm glad one of the biggest players in the game – pun entirely intended – is doing so.
And if not seeming racist is not the motive one requires to do better with one's writing and one's characters, perhaps not seeming lazy is the impetus one needs to do away with the idea of inherent evil.
It's a dumb idea.
---
When S.M. Carrière isn't brutally killing your favorite characters, she spends her time teaching martial arts, live streaming video games, and cuddling her cats. In other words, she spends her time teaching others to kill, streaming her digital kills, and cuddling furry murderers. Her most recent titles include 'Daughters of Britain' and 'Skylark.' www.smcarriere.com