Future Treasures: The City We Became by N.K. Jemisin
Future Treasures: The City We Became by N.K. Jemisin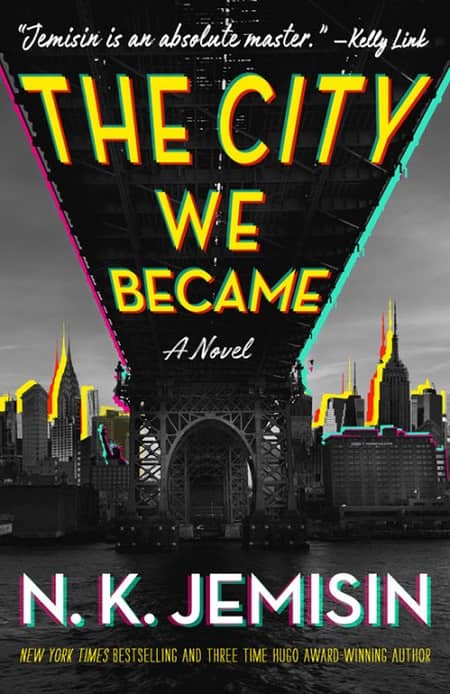 Cover design by Lauren Panepinto
There is no hotter writer in the field right now than N.K. Jemisin. She's the first writer in history to win back-to-back-to-back Hugo awards, with all three novels in her Broken Earth trilogy (The Fifth Season, The Obelisk Gate, and The Stone Sky). Last year she started working for DC Comics, producing the science fiction comic Far Sector with Jamal Campbell.
She has a new book coming out next week, and it looks like a winner. It's an expanded version of her short story "The City Born Great," originally published at Tor.com (and which you can read online right here). Set in an eldritch New York City, the story followed a supernatural talented graffiti artist, NYC's self-dubbed "midwife," as he tried to paint the city's song. What's the novel about, then? Best to let N.K. explain it. Here's what she told EW in a recent interview.
This story is my chance to have a little monstrous fun after the weight of the Broken Earth saga, so I'm hoping readers will enjoy it, too… The city of New York comes to life — literally, as in, the city has developed sentience and an ability to act on its own. And because there's a dangerous otherworldly tourist lurking about, trying to supernaturally gentrify the city to death, New York chooses five human champions to fight for it. Problem: they don't know they've been recruited for a magical, interdimensional battle, although they figure it out pretty quickly when possessed toilet stalls attack, backyard pools turn into portals to monsterville, and traffic on the FDR becomes a literal, tentacled, killer.
Yeah, that sounds adequately funky and pretty darn great. The City We Became will be published by Orbit on March 24, 2020. It is 448 pages, priced at $28 in hardcover and $14.99 in digital formats. The cover was designed by Lauren Panepinto. It is the first novel in The Great Cities Trilogy. See all our coverage of the best upcoming SF and fantasy here.