Goth Chick News: When the Size of Your Spirit Matters
Goth Chick News: When the Size of Your Spirit Matters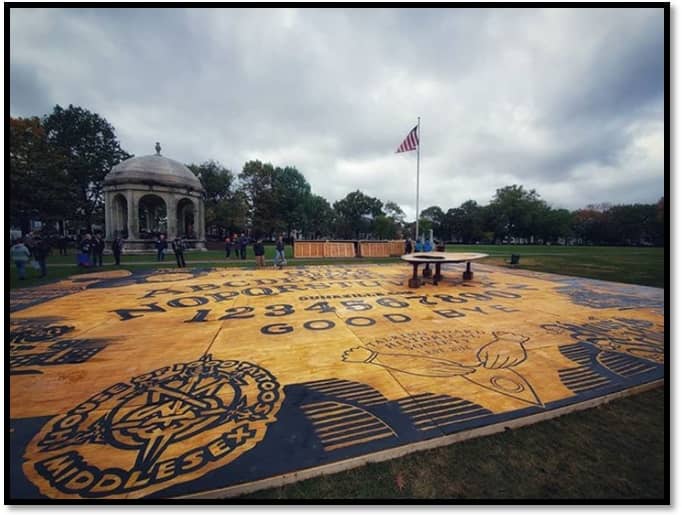 Long before the Travel Channel's obsession with spirits and professional ghost hunters, folks in the mid-1800's became obsessed with spiritualism and all it's trappings. Among the 'spirit photography,' levitating tables, and crystal balls, perhaps the most famous and long-lasting are 'talking boards.'
First appearing around 1848, talking boards were used to summons and communicate with spirits. Most Americans, especially anyone who has ever attended a teenage sleepover, are aware of the most famous talking board, Ouija, which was first introduced in 1890 by the Kennard Novelty Company and sold today by Hasbro, Inc. These days there is even an organization in Massachusetts called Talking Board Historical Society, whose mission is to research, preserve, and celebrate the history of talking boards along with the people who continue to use them.
Now, just in time for Halloween, the Talking Board Historical Society have gone and outdone themselves by breaking a world record with "Ouijazilla," officially declared by Ripley's as being the world's largest Ouija board.
If you're like me, you're probably sitting there absorbing the fact there was even a Ouija board record to be broken, but moving on…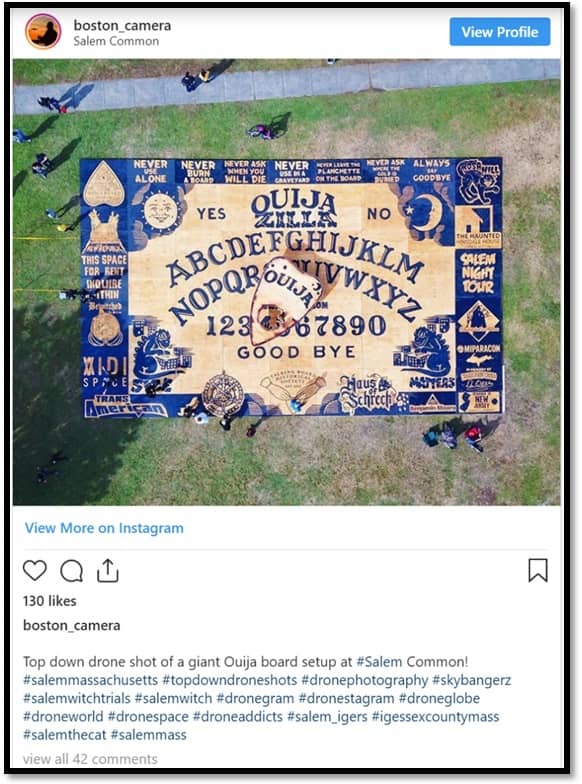 Fittingly, the Godzilla-sized spirit board made its debut in the witchy city of Salem, Massachusetts, where it was put up for display this past weekend in the Salem Commons area. It was created by the Talking Board Historical Society's vice president and local tattoo artist Rick "Ormortis" Schreck, and is nearly two and a half times the size of the board that previously broke the record back in 2016.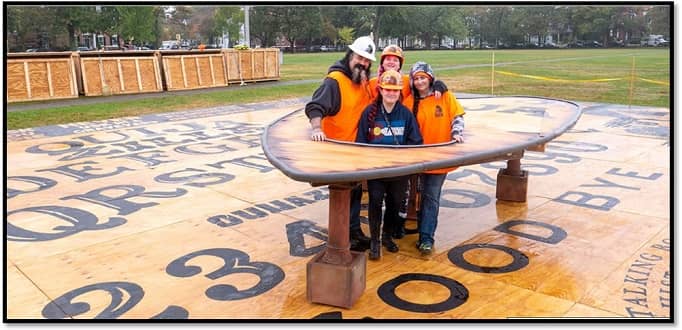 The team explains:
The finished board is longer than a brontosaurus, weighs more than a six-ton elephant, and is large enough to park five eighteen-wheelers on it! In the classic style of the original Ouija board, first patented in 1890, Ouijazilla is fully operational, 100% constructed of wood and hand-painted.
Check out the Ripley's website for more details and a confirmation the original ginormous Ouija board record was indeed broken. So when summoning a demon, it's apparently best to go big or go home.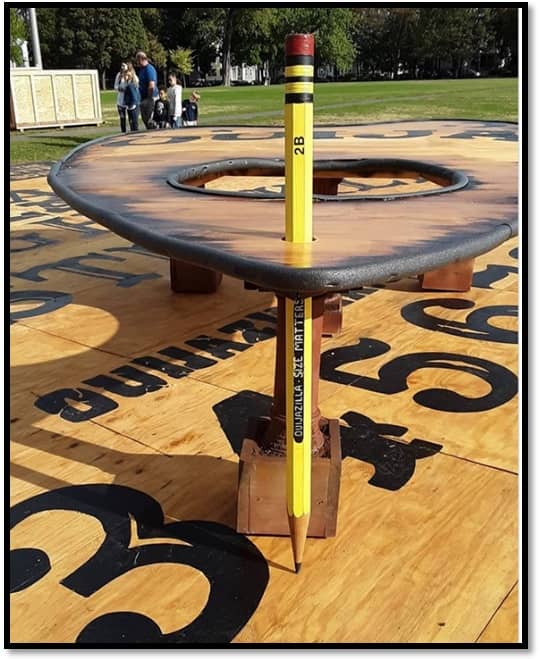 Have a question or comment? Post it here or drop a line to sue@blackgate.com.