New Treasures: On a Sunbeam by Tillie Walden
New Treasures: On a Sunbeam by Tillie Walden
I buy a lot of books. But there are so many I'm interested in — so many New Treasures, so many recommendations, so many carefully curated wish lists — that I actually keep a pretty tight budget, and most purchases are weighed and carefully planned. Sometimes I miss visits to the bookstore filled with nothing but impulse buys, and the delightful discoveries that come with unplanned readings.
On my last weekend trip to Barnes & Noble, I indulged myself with precisely one impulse buy: Tillie Walden's massive science fiction romance On a Sunbeam, a 533-page graphic novel. It's based on a 20-chapter web comic, and was a Publisher's Weekly Best Book of 2018, one of The Washington Post's 10 Best Graphic Novels of 2018, an LA Times Festival of Books 2018 Book Prize Winner, a School Library Journal Best Book of 2018 — and a 2019 Hugo Award Nominee for Best Graphic Story. It caught my eye on a tabletop display, and after flipping through it for 60 seconds, I fell right into it.
I've already forgotten about the other books I brought home that day. But On a Sunbeam is at the top of my to-be-read pile for this weekend (on top of about 20 other recent comics — so it could be a great weekend. Let's hope for rain so I get stuck indoors.) Here's the publisher's description, and a few samples interior pages.
[Click the images for space-sized versions.]
Two timelines. Second chances. One love.

A ragtag crew travels to the deepest reaches of space, rebuilding beautiful, broken structures to piece the past together.

Two girls meet in boarding school and fall deeply in love ― only to learn the pain of loss.

With interwoven timelines and stunning art, award-winning graphic novelist Tillie Walden creates an inventive world, breathtaking romance, and an epic quest for love.
The interiors are full color. Dark, moody colors, but still. Here's a look (click the images for legible versions.)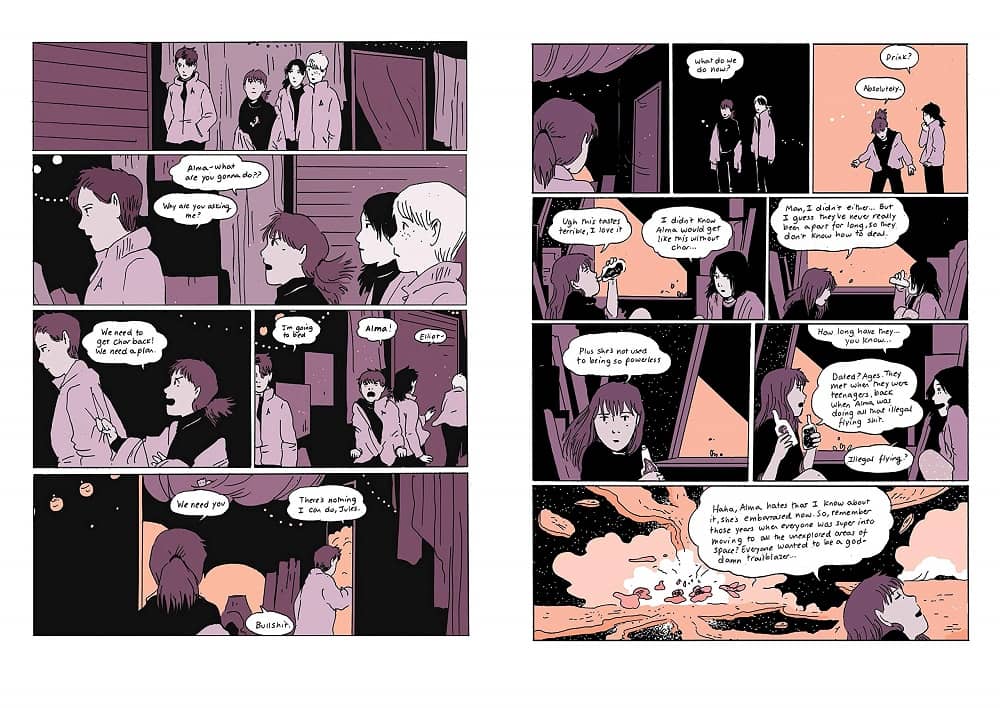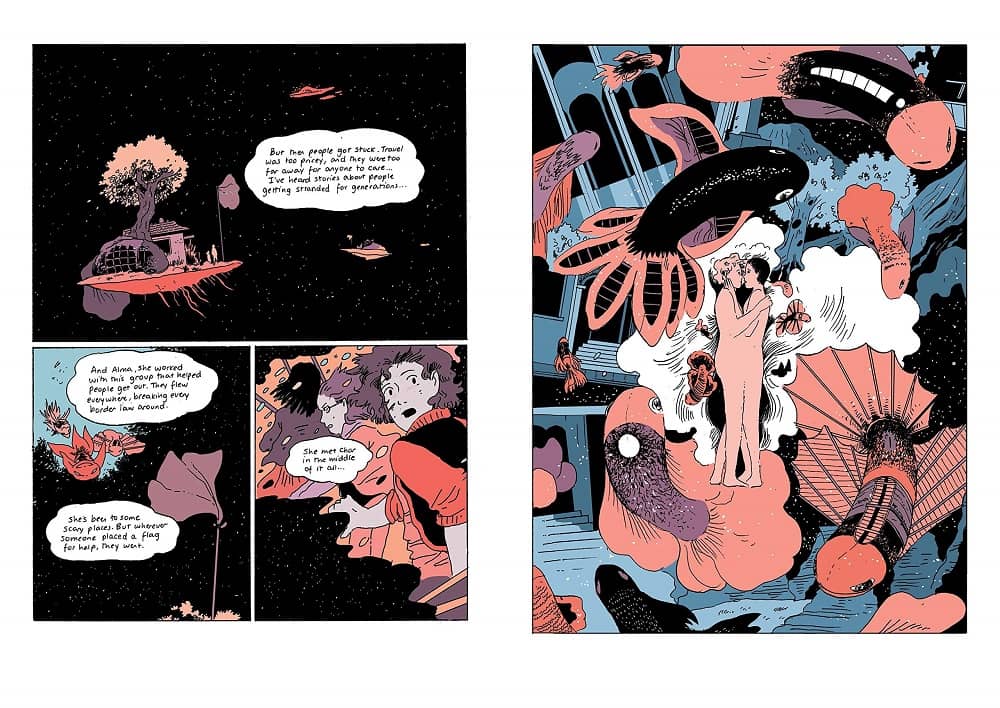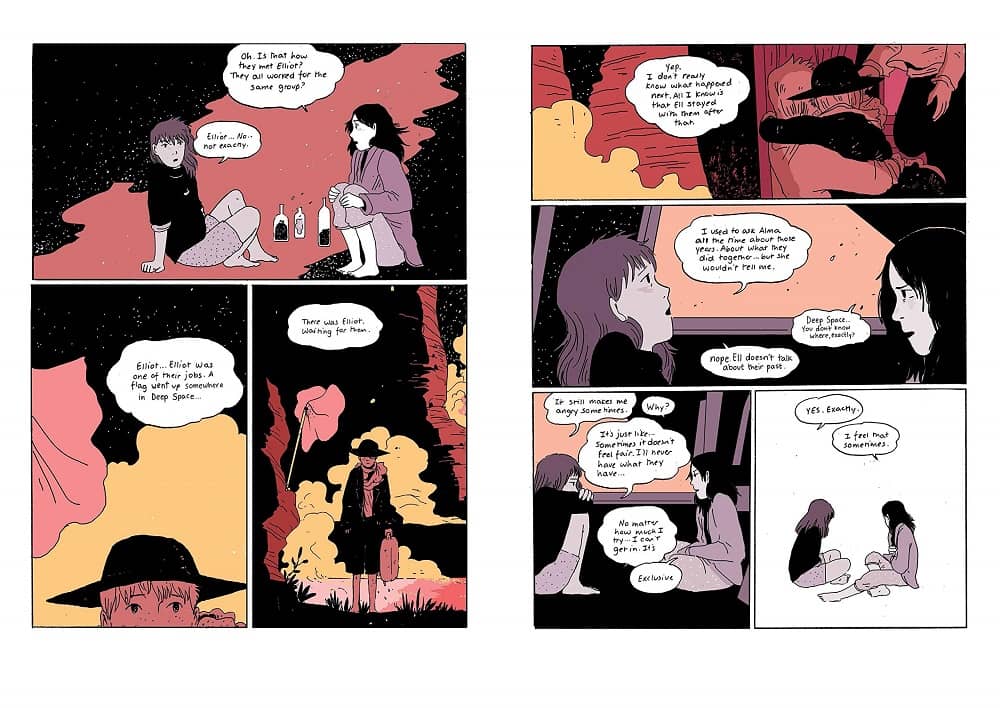 On a Sunbeam was published by First Second on October 2, 2018. It is 533 pages, priced at $21.99 in trade paperback and $9.99 in digital formats. The cover is by Tillie Walden. You can read the complete webcomic version here.
See all our recent Comics coverage here.