The Golden Age of Science Fiction: "The Way of Cross and Dragon," by George R. R. Martin
The Golden Age of Science Fiction: "The Way of Cross and Dragon," by George R. R. Martin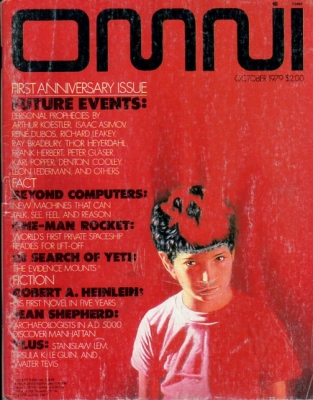 The Hugo Award was first presented at the 11th World Science Fiction Convention (sometimes called Philcon II), held in Philadelphia from September 5-7, 1953. No short fiction awards were presented the first year. In 1955, the first award for Best Short Fiction, not yet known as a Hugo Award, was given to Eric Frank Russell's "Allamagoosa." The Short Story award has been presented annually since its introduction in 1955 with the exception of 1957. The Hugo Awards are nominated and voted on by the members of the World Science Fiction Convention. Martin won two Hugo Awards in 1980, for "The Way of Cross and Dragon" in the Short Story Category and "Sandkings" in the Novelette category. He had previously won a Hugo for his novella "A Song for Lya" in 1975 and would win a second novella award for "Blood of the Dragon" as well as a Best Dramatic Presentation: Long Form Hugo for season 1 of Game of Thrones. The only fiction category in which he has not yet won a Hugo is the Best Novel category. In 1980, the Hugo Award was presented at Noreascon Two in Boston, Massachusetts on August 31.
The Locus Awards were established in 1972 and presented by Locus Magazine based on a poll of its readers. In more recent years, the poll has been opened up to on-line readers, although subscribers' votes have been given extra weight. At various times the award has been presented at Westercon and, more recently, at a weekend sponsored by Locus at the Science Fiction Museum (now MoPop) in Seattle. The Best Short Story/Short Fiction Award was one of the inaugural awards, when it was won by Harlan Ellison for "The Region Between." Ellison won the award 6 times in its first 9 years. In 1980, George R. R. Martin won the tenth annual award for "The Way of Cross and Dragon," which appeared in Omni magazine. In 1980. The Locus Poll received 854 responses.
"The Way of Cross and Dragon" explores a form of Christianity a millennium in the future when the religion, as well as others, have spread throughout a galaxy which is inhabited not only by humans, but aliens as well. Some of those aliens have even adopted Christianity, such as Torgathan Nine-Klariss Tûn, who has risen to the rank of Archbishop of Vess. Martin, however, is not particularly concerned with any of the aliens' systems of faith or how they adapt to or are accepted by the humans whose civilization birthed Christianity. Instead, Martin is more interested in the rise of heresy amongst those very humans, at least on the surface.
The story follows Father Damien, an Inquisitor, who has been sent by the Archbishop to root out a pernicious heresy on the planet Arion. A Bishop named Lukyan Judasson has espoused a church that has beatified Judas Iscariot and uses their own religious text, The Way of Cross and Dragon, to spread the true story of St. Judas. Martin goes so far as to present the outline of the gospel to the reader, mixing in various portions of religion, history, and mythology to turn Judas into a tyrannical ruler and master of dragons who went from persecuting Jesus to supporting him before living out his life in a manner akin to the Wandering Jew.
Martin avoids some questions, notably why a church that admits to over seven hundred Christian sects would focus on rooting out heresies or the difference between a heresy and a sectarian schism. While this is a question that makes sense as Father Damien travels to Arion, it doesn't seem as important once Father Damien makes contact with Lukyan, who is surprisingly forthcoming about his role in the Order of Saint Judas Iscariot. Lukyan admits to being the author of The Way of Cross and Dragon, but rather than claim it was divinely inspired, he tells Father Damien that he created the book, thereby turning the story from the telegraphed exploration of Faith to a look at the difference between Truth and Lying and the sort of lies that people tell themselves and believe in. While Father Damien claims to be a defender of Truth, even if his Faith is shattered, he is shown to have no compunction against lying if fabrications are done in support of the Truth he believes is worthy of his efforts.
Just as the heresy Father Damien has been sent to investigate isn't what he anticipated, Lukyan Judasson is also not only not what Father Damien expected, but also not what he, himself, believes he is. Lukyan is open about everything, so far as he knows, and introduces Father Damien to his partner, an alien named Jon Azure Cross, who is a telepath. Cross reveals that he and Lukyan intend to seduce Father Damien to their side, but also realizes that from their point of view Father Damien is a lost cause. His conversation with Father Damien about Truth, Faith, and Lies seems to drive Father Damien's response and techniques for undermining the Order of Saint Judas Iscariot.
By including multiple twists, Martin elevated "The Way of Cross and Dragon" above the typical story of an inquisitor seeking to root out heresy within his religion. The fact that throughout the story Martin is able to toss out random background data about his universe without following up on it provides a depth to Father Damien's world which isn't strictly necessary for the story being told, but makes it more believable.
Other nominees for the Hugo Award for Best Short Story included Ted Reynolds's "Can These Bones Live?" which won the Analog Readers Poll, Connie Willis's "Daisy, In the Sun," Edward Bryant's "giANTS," which won the Nebula Award, and Orson Scott Card's "Unaccompanied Sonata."
The other top five short stories for the Locus Award included (in order of finishing) "giANTS" by Edward Bryant, "Quietus" by Orson Scott Card, "War Beneath the Tree" by Gene Wolfe, and "Redeemer" by Gregory Benford.
---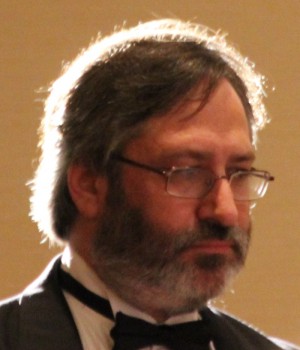 Steven H Silver is a sixteen-time Hugo Award nominee and was the publisher of the Hugo-nominated fanzine Argentus as well as the editor and publisher of ISFiC Press for 8 years. He has also edited books for DAW and NESFA Press. He began publishing short fiction in 2008 and his most recently published story is "Webinar: Web Sites" in The Tangled Web. Steven has chaired the first Midwest Construction, Windycon three times, and the SFWA Nebula Conference 6 times, as well as serving as the Event Coordinator for SFWA. He was programming chair for Chicon 2000 and Vice Chair of Chicon 7.