Goth Chick News: Climbing The Mountain of Souls with the Band Haunted Abbey Mythos
Goth Chick News: Climbing The Mountain of Souls with the Band Haunted Abbey Mythos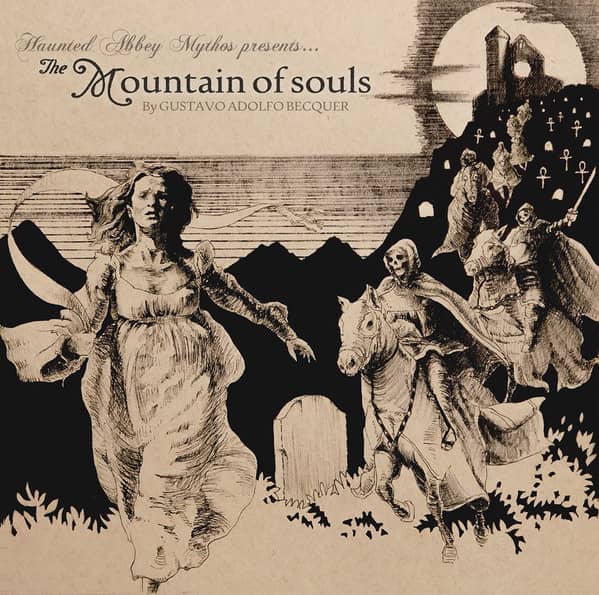 As you know, or likely can guess, I am a collector of scary stories from all over. The fact that every culture has them and they collectively have quite a lot of similarities is something I have always found fascinating.
Though US Halloween traditions are still catching on in Spain, listening to and telling scary stories is a tradition during the Spanish All Hallow's Eve. A favorite and oft-told tale is called "El Monte de las Animas" or "The Mountain of Souls," a legend written down by Gustavo Adolfo Bequer, a nineteenth century Spanish Romanticist poet, writer and playwright. and first published in the newspaper El Contemporáneo in 1861. The author claimed to have heard the tale in the city of Soria during All Hallows Eve´s night, and not being able to sleep, he decided to write it down.
The Mountain of Souls tells the story of Alonso, the youngest son of Count Borges, and his cousin Beatriz, a somewhat haughty young lady. One day, while on a horse ride through the countryside, Alonso entertains Beatriz with a legend that the nearby hill is haunted by the spirits of ancient Templar knights. When they returned home, Beatriz finds she has lost a blue sash during the ride, and asks Alonso to venture back to the mountain to retrieve it for her, as a token of his love. Alonso is reluctant to go to the mount at night because the souls of the dead are said to wander there, but at Beatriz's insistence and longing for her affections, Alonso goes.
As you can imagine, the outcome isn't pleasant – for either of them.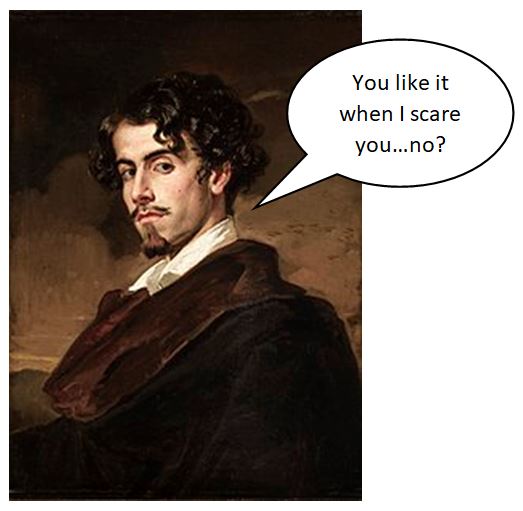 This tale of undead Templar Knight riders has been the inspiration for classic horror movies and now it inspires musician Jon Zaremba, on a just-released, second album from Haunted Abbey Mythos, featuring a theatrical narration of Bequer's frightening story augmented with an eerie Flamenco guitar performance by Matthew Knight.
Check out a taste of The Mountain of Souls:
Perfect for ghost-story-telling gatherings or your own late-night musings any time of the year, but custom-made for October firesides, The Mountain of Souls is available now on CD or digital download at the band's website.
Have question or comment, post it here or drop a line to sue@blackgate.com.