The Golden Age of Science Fiction: "Build Your Own A-Bomb and Wake Up the Neighborhood," by George W. Harper
The Golden Age of Science Fiction: "Build Your Own A-Bomb and Wake Up the Neighborhood," by George W. Harper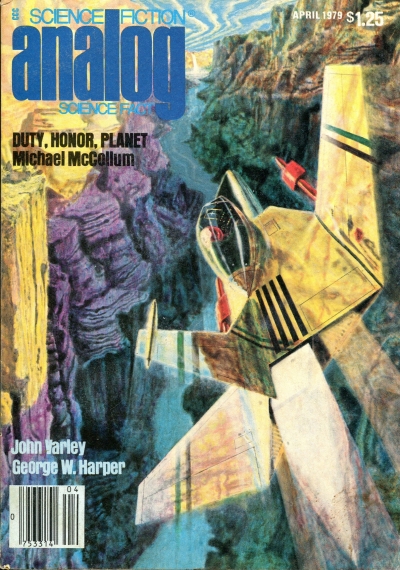 The Analog Award was launched in 1979 for works published in the magazine in the preceding year. The Science Fact category is one of the original categories, although it is now called Best Article. The award has been given every year. The first award, presented in 1979, was presented to Joe Haldeman for his article "This Space for Rent." In 1980, the award was won by George W. Harper for the lengthy article "Build Your Own A-Bomb and Wake Up the Neighborhood," which appeared in the April, 1979 issue.
Looking at George W. Harper's "Build Your Own A-Bomb and Wake Up the Neighborhood" from a distance of 40 years makes the article, which is a mix of light-heartedness and earnest description of the way an atomic bomb can be built seem a bit off. Partly, that is because of the different political situation four decades can bring about.
In the late 1970s, the thought that the world might perish in a nuclear holocaust, either brought about by conflict between the great world powers or because a terrorist organization acquired a nuclear bomb, seemed like the way to bet. In the beginning of his article, Harper even refers to a college student who was afraid he would be kidnapped by terrorists for his knowledge of nuclear physics. Harper also mentioned an episode of the sitcom Barney Miller which treated the possibility of a college student building an atomic bomb as a realistic scenario.
Harper sets out in the article to describe how easy it would be to build an atomic bomb under either of the scenarios he references. While he does go into some depth, he does so with a satirical vibe, indicating that none of the "simple" steps that need be followed are actually simple.
The result of Harper's article is that it provides comfort for those who are concerned about the likelihood of rogue nuclear weapons being made. His step-by-step instructions make it clear that building an atomic bomb is not something that can be done by someone, or even by an organization, without massive amounts of time, space, and capital. He drives this home by pointing out that even major terrorist organizations which might desire atomic bombs weren't able to make or acquire them. At the time Harper was writing his article, only six (or possibly seven) countries had nuclear weapons. From forty years on, we can see that only two or three additional countries have been able to manufacture them.
Harper wrote a series of seven science fact articles for Analog between 1963 and 2001, with "Build Your Own A-Bomb and Wake Up the Neighborhood" being the middle article. A month after this article appeared, he published his first short story of genre interest, "A Twice-Toed Tale," in Analog. He published a couple short stories and a novel during over the next decade before mostly disappearing, although the world of self-publishing has seen Harper publish several novels.
Other articles from Analog which wound up in the top five for the Analog Readers Poll included "The Spaceport," by Roger D. Arnold and Donald Kingsbury, "Funding the Future," by M. David Stone, David Ritchie's "Future Food," and William Sim Bainbridge & Richard Wyckoff's "American Enthusiasm for Spaceflight."
---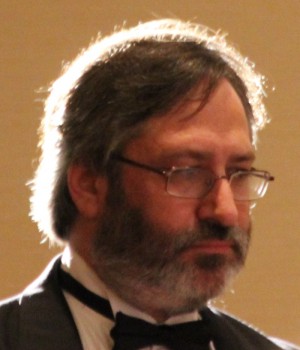 Steven H Silver is a sixteen-time Hugo Award nominee and was the publisher of the Hugo-nominated fanzine Argentus as well as the editor and publisher of ISFiC Press for 8 years. He has also edited books for DAW and NESFA Press. He began publishing short fiction in 2008 and his most recently published story is "Webinar: Web Sites" in The Tangled Web. Steven has chaired the first Midwest Construction, Windycon three times, and the SFWA Nebula Conference 6 times, as well as serving as the Event Coordinator for SFWA. He was programming chair for Chicon 2000 and Vice Chair of Chicon 7.