The Golden Age of Science Fiction: "Build Your Own A-Bomb and Wake Up the Neighborhood," by George W. Harper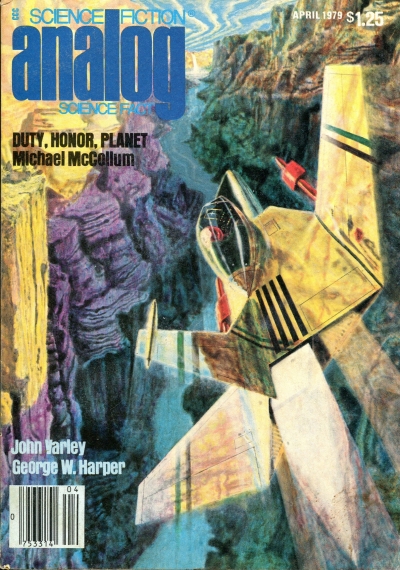 The Analog Award was launched in 1979 for works published in the magazine in the preceding year. The Science Fact category is one of the original categories, although it is now called Best Article. The award has been given every year. The first award, presented in 1979, was presented to Joe Haldeman for his article "This Space for Rent." In 1980, the award was won by George W. Harper for the lengthy article "Build Your Own A-Bomb and Wake Up the Neighborhood," which appeared in the April, 1979 issue.
Looking at George W. Harper's "Build Your Own A-Bomb and Wake Up the Neighborhood" from a distance of 40 years makes the article, which is a mix of light-heartedness and earnest description of the way an atomic bomb can be built seem a bit off. Partly, that is because of the different political situation four decades can bring about.
In the late 1970s, the thought that the world might perish in a nuclear holocaust, either brought about by conflict between the great world powers or because a terrorist organization acquired a nuclear bomb, seemed like the way to bet. In the beginning of his article, Harper even refers to a college student who was afraid he would be kidnapped by terrorists for his knowledge of nuclear physics. Harper also mentioned an episode of the sitcom Barney Miller which treated the possibility of a college student building an atomic bomb as a realistic scenario.
Harper sets out in the article to describe how easy it would be to build an atomic bomb under either of the scenarios he references. While he does go into some depth, he does so with a satirical vibe, indicating that none of the "simple" steps that need be followed are actually simple.