Birthday Profile: Violet Van der Elst
Birthday Profile: Violet Van der Elst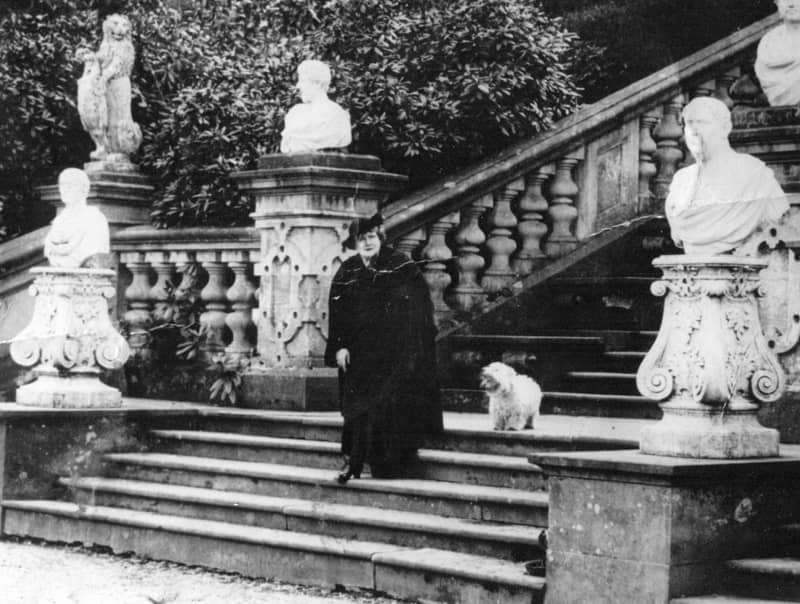 Violet Van der Elst on the west stairs at Harlaxton Manor
A look at a minor horror author.
Violet Van der Elst was born on January 4, 1882. Her parents were a coal porter and a washerwoman and she worked as a scullery maid. In 1903, she married a civil engineer and eventually she developed the first brush-less shaving cream, which made her fortune. Following her first husband's death, she married Jean Julien Van der Elst, a Belgian painter.
Her shaving and cosmetics business allowed her to focus, if such is the word, on other activities. Her primary activity was fighting against the death penalty in England. Another activity was running for office and she failed to be elected to Parliament three times, each in a different borough.
In 1937, she bought Harlaxton Manor, a hundred year old mansion that the previous owner had tried to sell and couldn't. She saved the building from being town down. It was this connection through which I learned of her, since I attended college at Harlaxton. Van der Elst was convinced that she could contact her dead husband and used a private seance room for that purpose.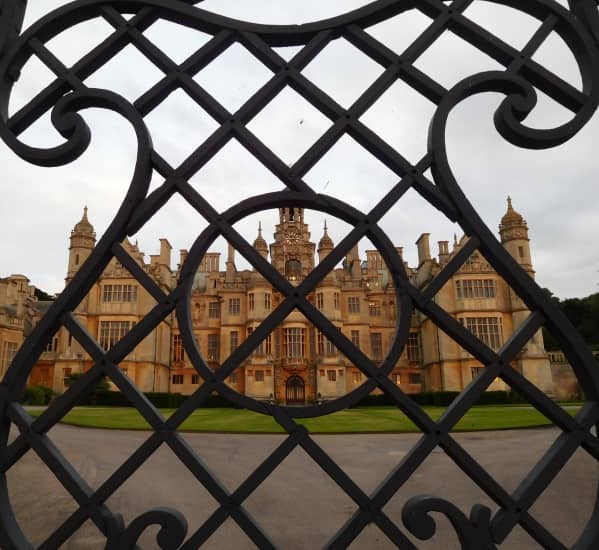 Harlaxton Manor
The same year she bought Harlaxton, she published the first two of her books. On the Gallows was an attack on the death penalty, but The Torture Chamber and other Stories was a collection of short stories and ghost stories. In 1945, she published the collection Death of the Vampire Baroness and other Thrilling Stories. Although I haven't read any of her work (and all of her books are rare and quite expensive on the second-hand market since they were all self-published), her fiction has been described as "immature and amateurish."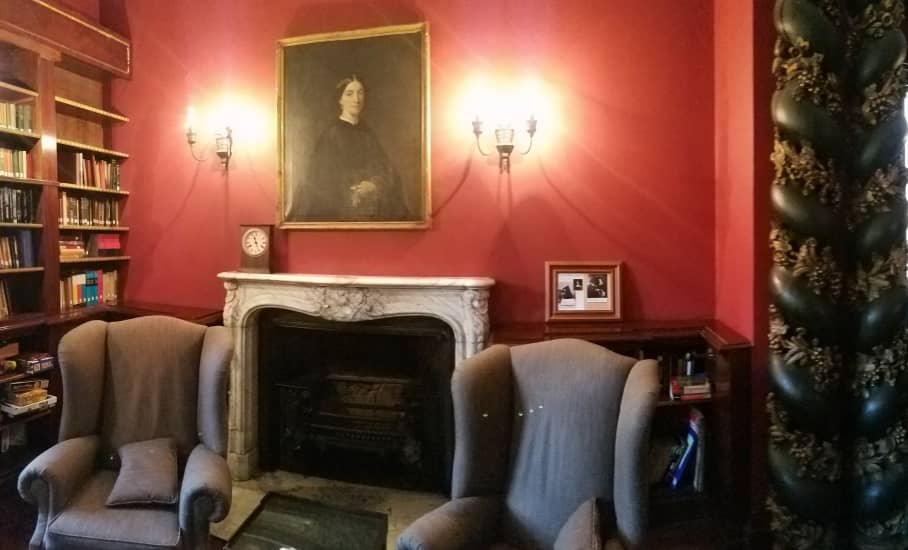 Van der Elst's Seance room with her portrait
In the 2005 film Pierrepont, about England's last hangman, she was portrayed by Ann Bell.
Self publication, running for office, buying a manor house, fighting the death penalty, and defending herself against libel charges ate into her fortune and she died nearly penniless on April 30, 1966, one year after winning her fight to eradicate death penalty in England.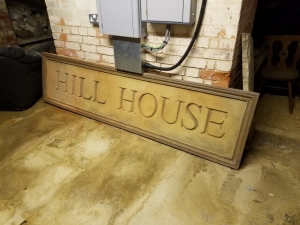 Prop remaining from the filming of The Haunting
The manor, which has been a university campus since 1973, itself has been featured in several films, the one of most interest to genre fans may well be the 1999 adaptation of Shirley Jackson's The Haunting of Hill House, called The Haunting and starring Liam Neeson, Catherine Zeta-Jones, Lily Taylor, and Owen Wilson. More recently, former Doctor Who companion Jenna Coleman filmed an episode of Victoria at the manor.