Birthday Profile: Violet Van der Elst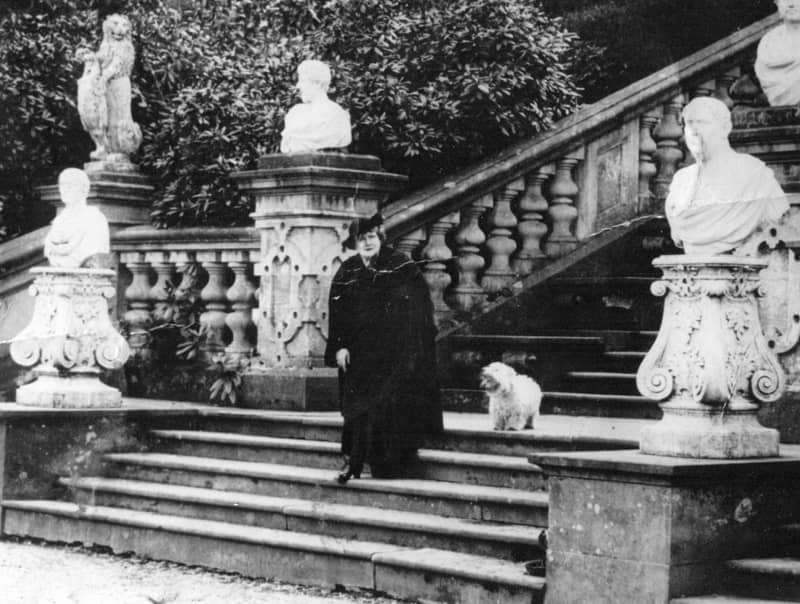 Violet Van der Elst on the west stairs at Harlaxton Manor
A look at a minor horror author.
Violet Van der Elst was born on January 4, 1882. Her parents were a coal porter and a washerwoman and she worked as a scullery maid. In 1903, she married a civil engineer and eventually she developed the first brush-less shaving cream, which made her fortune. Following her first husband's death, she married Jean Julien Van der Elst, a Belgian painter.
Her shaving and cosmetics business allowed her to focus, if such is the word, on other activities. Her primary activity was fighting against the death penalty in England. Another activity was running for office and she failed to be elected to Parliament three times, each in a different borough.
In 1937, she bought Harlaxton Manor, a hundred year old mansion that the previous owner had tried to sell and couldn't. She saved the building from being town down. It was this connection through which I learned of her, since I attended college at Harlaxton. Van der Elst was convinced that she could contact her dead husband and used a private seance room for that purpose.