Birthday Reviews: Holly Phillips's "No Such Thing as an Ex-Con"
Birthday Reviews: Holly Phillips's "No Such Thing as an Ex-Con"
Holly Phillips was born on December 25, 1969.
Phillips won the Sunburst Award in 2006 for her collection In the Palace of Repose, which was also nominated for the William L. Crafword – IAFA Award and the World Fantasy Award. The title story had also been an International Horror Guild nominee the year before, while "The Other Grace," which first appeared in the collection, was also a World Fantasy nominee. Along with Cory Doctorow, she was nominated for an Aurora Award in 2008. Phillips co-edited Tesseracts Eleven: Amazing Canadian Speculative Fiction with Cory Doctorow in 2007.
"No Such Thing as an Ex-Con" was Phillips's first published story, appearing in the Summer 2000 issue of On Spec, edited by Jena Snyder. The story also appeared in the May/June 2006 issue of Weird Tales. In 2014, it was selected for inclusion in Casserole Diplomacy and Other Stories: An On Spec 25th Anniversary Retrospective.
Emily Lake has served three and a half years for a series of murders she did not commit and upon her release from prison is taking work wherever she can find it, notably on a crew that is doing landscaping work for the city. Lake is always cognizant that once a convict, there are some people who will also see her as a convict, so she has to work harder and keep her head down to avoid drawing attention, knowing that any job is worth preserving since she won't be able to find another one easily.
Unfortunately for Lake, the area in which she is working brings her into contact with Detective Bailor, who was one of the people responsible for putting her in prison for the murders. Lake had seen, or actually experienced, the murders in her dreams and went to the police to give them the lead that would put the perpetrator behind bars. Unfortunately, nobody believed she was not an accomplice, despite the claims of the murderer that he acted alone. Now, several years later, Bailor has a case of multiple kidnappings that have stymied him and he turns to Lake on the off chance that she was telling the truth and can help him find the lost boys.
Phillips offers a sympathetic view of an ex-con, even before the fact that she was innocent is known to the reader. Lake doesn't show bitterness about the hand she has been dealt, and is trying her hardest to work within a system that is stacked against her. While Phillips builds the expectation that she's going to be railroaded or fired, both concerns that Lake has, the reality of the situation turns out to be quite different. Lake's abilities are described, but never explained, which seems to be more likely than having someone provide an explanation for her dreams.
Reviewed in its original appearance in the magazine On Spec, edited by Jena Snyder, Summer 2000.
---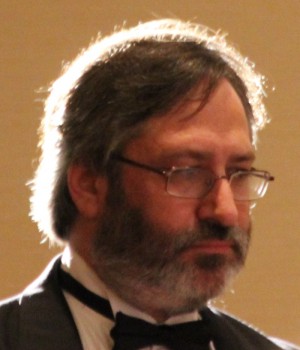 Steven H Silver is a sixteen-time Hugo Award nominee and was the publisher of the Hugo-nominated fanzine Argentus as well as the editor and publisher of ISFiC Press for 8 years. He has also edited books for DAW and NESFA Press. He began publishing short fiction in 2008 and his most recently published story is "Webinar: Web Sites" in The Tangled Web. Steven has chaired the first Midwest Construction, Windycon three times, and the SFWA Nebula Conference 6 times, as well as serving as the Event Coordinator for SFWA. He was programming chair for Chicon 2000 and Vice Chair of Chicon 7.