New Treasures: Terra Incognita: Three Novellas by Connie Willis
New Treasures: Terra Incognita: Three Novellas by Connie Willis
I need to read more Connie Willis. She's one of the most acclaimed modern SF writers, and what I've read of her so far has been fabulous.
I don't even have the excuse that her books are all too long — she's made it a habit to regularly publish short, digestible novels over the years, like the alien western Uncharted Territory (1994), Remake (1994), a tale of future Hollywood, and D.A. (2006), an SF conspiracy thriller. In fact, I'd read all three of those if they weren't all long out of print and impossible to find.
Maybe that's what was going through the mind of the editors at Del Rey when they decided to publish Terra Incognita, an affordable trade paperback collecting all three short novels. The reviews have been terrific, especially for a reprint collection: Kirkus Reviews said "A master of fantasy playfully combines science fiction with other genres in three antic novellas… Clever, funny, thought-provoking, and sweet, these stories are classic Willis," and Shelf Awareness said:
Willis's lively, funny forays into futuristic territory shine as brightly today as when originally released… In all three stories, the protagonists find their narrow concepts of life challenged and expanded by possibilities created through technology. As a collection, these smart, accessible shorts make for an entertaining initiation or reintroduction into the world of one of sci-fi's greatest treasures.
Here's all the details.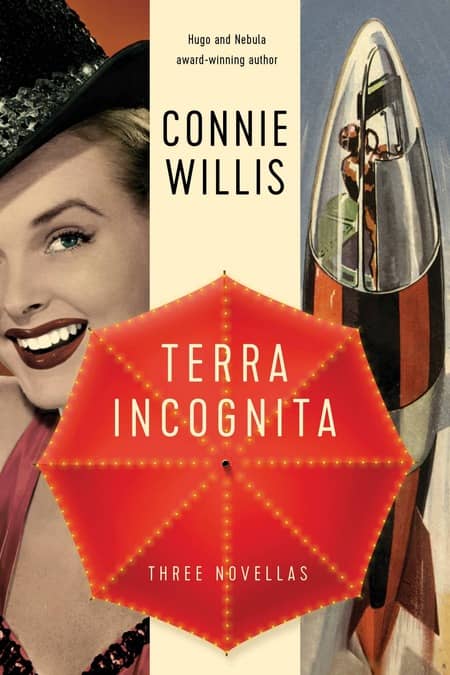 Here's the book blurb.
In Terra Incognita, Connie Willis explores themes of love and mortality while brilliantly illuminating the human condition through biting satire.

Uncharted Territory

Findriddy and Carson are explorers, dispatched to a distant planet to survey its canyons, ridges, and scrub-covered hills. Teamed with a profit-hungry indigenous guide of indeterminate gender and an enthusiastic newcomer whose specialty is mating customs, the group battles hostile terrain as they set out for unexplored regions. Along the way, they face dangers, discover treasures, and soon find themselves in an alien territory of another kind: exploring the paths and precipices of sex — and love.

Remake

In the Hollywood of the future, live-action movies are a thing of the past. Old films are computerized and ruthlessly dissected, actors digitally ripped from one film and thrust into another. Humphrey Bogart and Marilyn Monroe in A Star Is Born? No problem. Hate the ending? Change it with the stroke of a key. Technology makes anything possible. But a starry-eyed young woman wants only one thing: to dance on the big screen. With a little magic and a lot of luck, she just may get her happy ending.

D.A.

Theodora Baumgarten is baffled and furious: Why was she selected to be part of a highly competitive interstellar cadet program? After all, she never even applied. But that hasn't stopped the powers that be from whisking her onto a spaceship bound for the prestigious Academy. With her protests ignored, Theodora takes matters into her own hands, aided by her hacker best friend, to escape the Academy and return to Earth — only to uncover a conspiracy that runs deeper than she could have imagined.
And for the completists in the audience, here's the back cover of the Bantam paperback edition of Remake.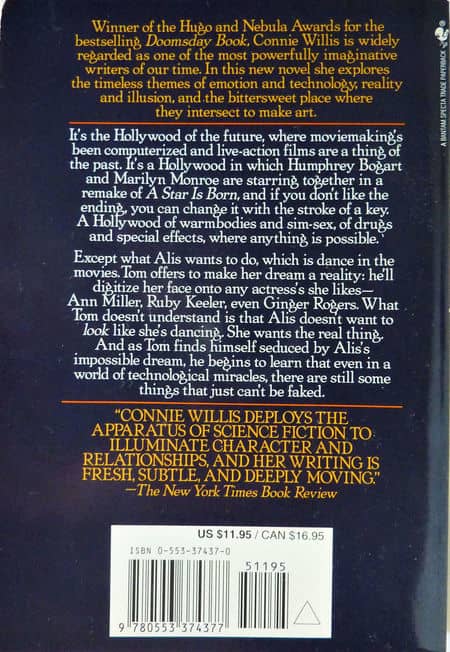 Terra Incognita was published by Del Rey on August 21, 2018. It is 336 pages, priced at $17 in paperback and $11.99 for the digital edition.
See all of our recent New Treasures here.