Dave Duncan, June 30, 1933 – October 29, 2018
Dave Duncan, June 30, 1933 – October 29, 2018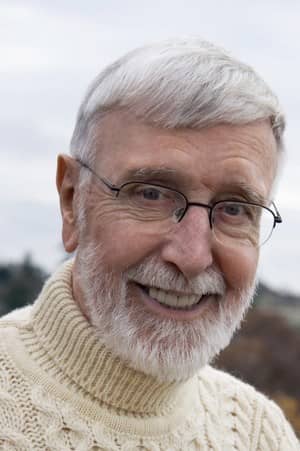 Locus is reporting that Canadian fantasy writer Dave Duncan died yesterday.
Duncan was born in the small town of Newport-on-Tay, Scotland, but spent his adult life in Western Canada. His debut novel was A Rose-Red City (Del Rey, 1987), published when he was 53 years old.
In later years Duncan wrote that entering the field using his own name was a risk, due to the lingering popularity of 50s SF writer David Duncan (Dark Dominion, Beyond Eden), who published his last novel in 1957. Duncan was a vocal fan of the elder Duncan, and used "Dave" for his own published work.
Dave Duncan was amazingly prolific, averaging two novels a year for the past three decades, even into his 80s. His 59th novel, Trial By Treason was published this month by Night Shade; his sixtieth, Pillar of Darkness, is due out in January from Five Rivers. He wrote in a wide variety of genres, including history fiction and YA, but he was most at home with fantasy and science fiction. BG blogger Violette Malan called his classic SF novel West of January "brilliant," saying:
West of January is science fiction that doesn't, at first, seem to have any science in it. The story is an odyssey, narrated in first person by the main character, Knobil… West of January is a testament to just how important point of view can be. As in the best fiction of any kind, Knobil doesn't explain anything to the reader that he takes for granted… As in Gene Wolf's classic series The Book of the Long Sun, the readers are left to deduce most of the planet's features, and even its history, for themselves.
In 1990 Duncan won the Aurora Award, given annually for the best Canadian science fiction and fantasy, for West of January; he won it again in 2007 for Children of Chaos. He was inducted into the Canadian Science Fiction and Fantasy Hall of Fame in 2015.
Duncan had his greatest success with fantasy, including the popular series The Great Game, The Seventh Sword, the linked series A Man of His Word and A Handful of Men, and King of Chivial's Blades. Under the name Ken Hood he wrote The Years of Longdirk trilogy in the late 90s, and writing as Sarah B. Franklin he retold the story of the Trojan War in Daughter of Troy (1998).
Dave Duncan lived in Victoria, British Columbia. He suffered a fall last week, and died yesterday of a brain hemorrhage. He was 85 years old.